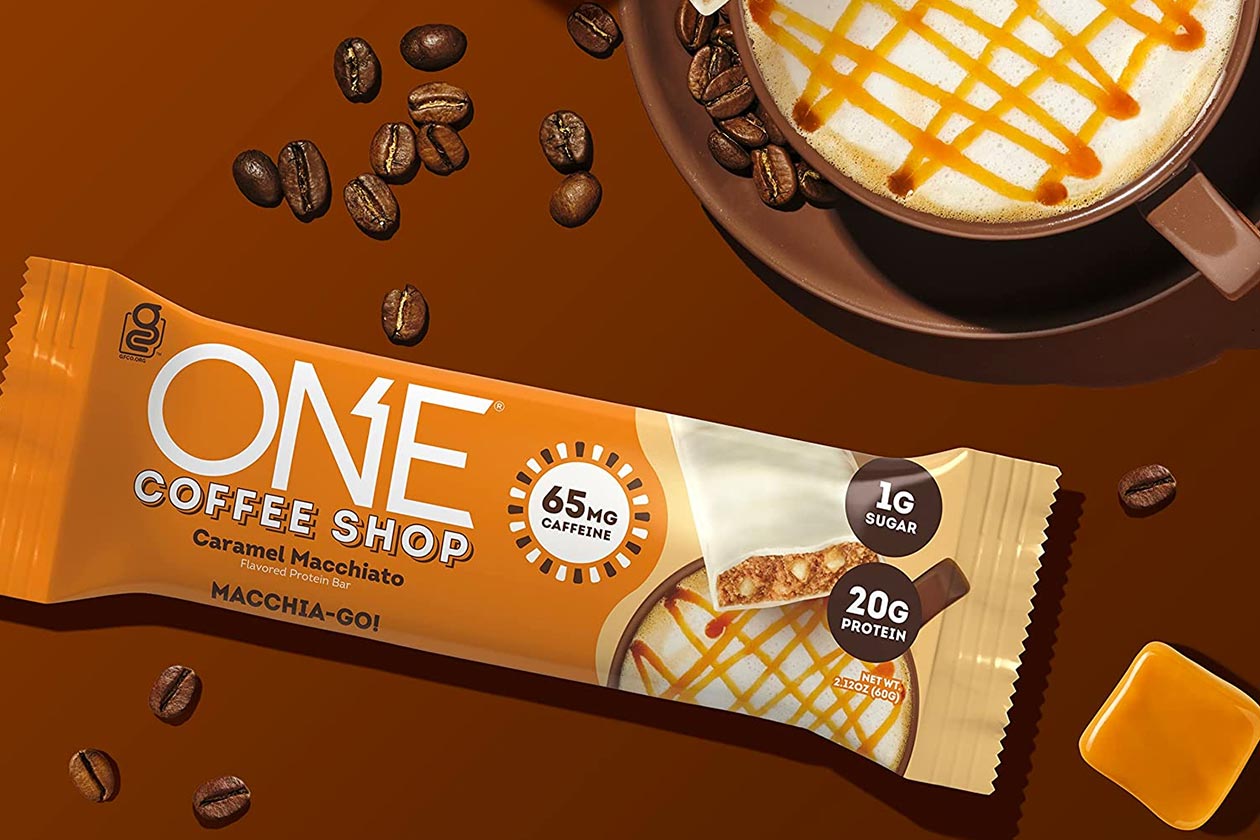 Successful functional food company One Brands has released many different flavors of its original hit protein snack, the smooth One Bar. Some of the product's more interesting options over the years include the likes of Marshmallow Hot Cocoa, Blueberry Cobbler, and Fruity Cereal. The brand is taking a slightly different turn in its latest One Bar flavor extension with the Coffee Shop Series.
One Brands' One Bar Coffee Shop Series is a family of coffee-themed flavors for the high-protein product, starting with two familiar coffee beverage-inspired options in Vanilla Latte and Caramel Macchiato. Both flavors have similar nutrition profiles to other One Bar tastes leading with the same 20g of protein per bar, 24 to 25g of carbohydrates, only a gram of sugar, 8g of fat, and 220 calories.
Being a part of the Coffee Shop Series and having a coffee theme, One Brands has taken its Vanilla Latte and Caramel Macchiato One Bars a step further and given them a bit of a coffee kick. The two products are infused with green coffee beans as a source of caffeine, providing a moderate 65mg of caffeine for a nice boost in energy and making for quite an authentic coffee experience.
The build of the Coffee Shop Series One Bars looks to be similar to other flavors of the One Bar, with that signature doughy main body covered in a sweet, frosting-like layer. Amazon is expected to be getting stock of the Vanilla Latte and Caramel Macchiato One Bars shortly, where you'll be able to get them at $28 for a box of a dozen, or you can wait around for it to hit your preferred retailer.