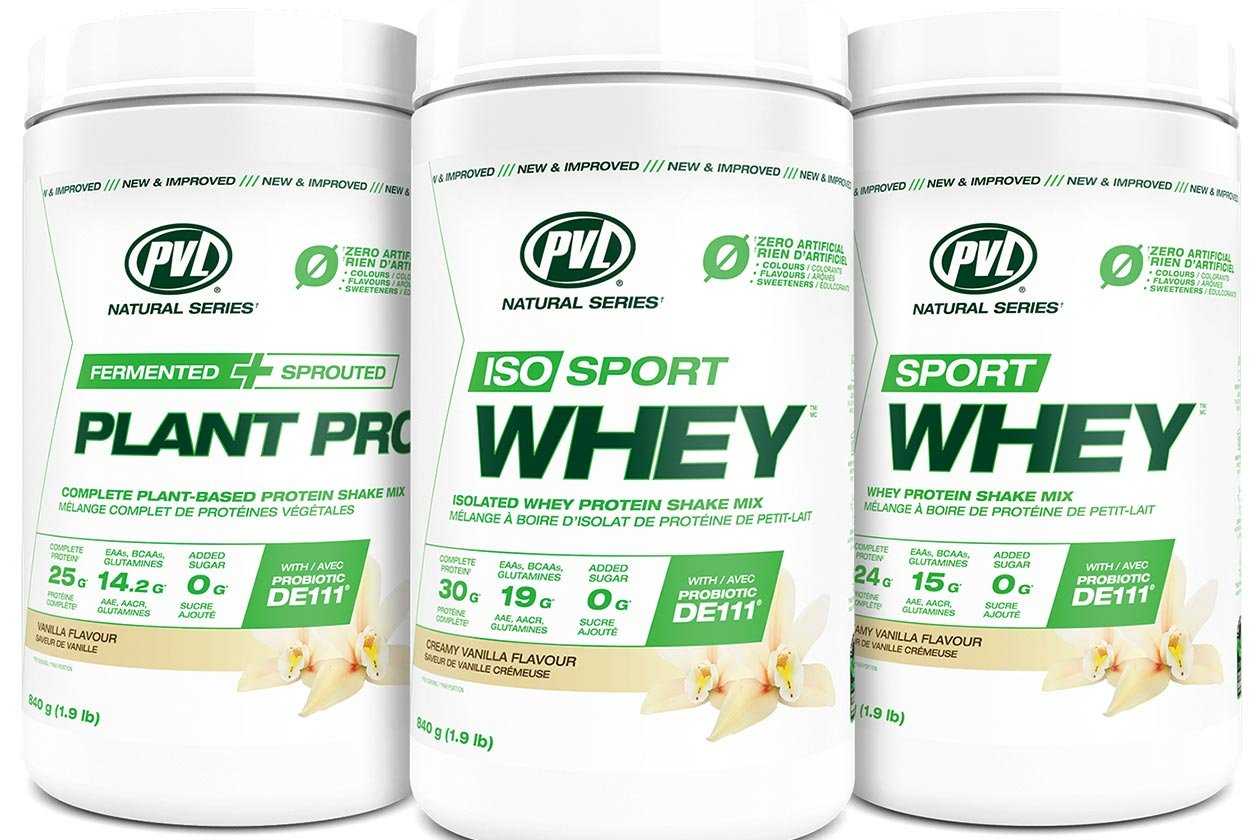 Pure Vita Labs, better known as PVL, is launching into the New Year with a massive overhaul to its Natural Series of supplements, most recognized by its primarily white label design. This is a separate selection from the brand's Gold Series and its many premium products, such as the DE111 probiotic-enhanced protein powder ISOGold and the packed-out, comprehensive pre-workout Domin8.
Firstly, PVL is refreshing the look of its Natural Series, continuing the mostly bright white branding, although dropping the use of the color blue and shifting around the display of information, including a strong focus on the highlight of there being absolutely nothing artificial in any of the line's supplements.
A couple of other tweaks and changes PVL has made to its Natural Series involve its protein powders and standalone unflavored creatine. Alongside the rebrand, the Natural Series protein products have been infused with the premium probiotic DE111, like ISOGold. The creatine now also has an additional size available, where the original 300g tub has been joined by a more cost-effective 1kg option.
The rebranded Natural Series, newly DE111-enhanced protein powders, and value-size creatine are already shipping out to PVL's many stores and stockists. You can probably expect to see the makeover and new releases on shelves shortly, and as mentioned earlier, it sets up the well-established Canadian brand for a strong start to the New Year.