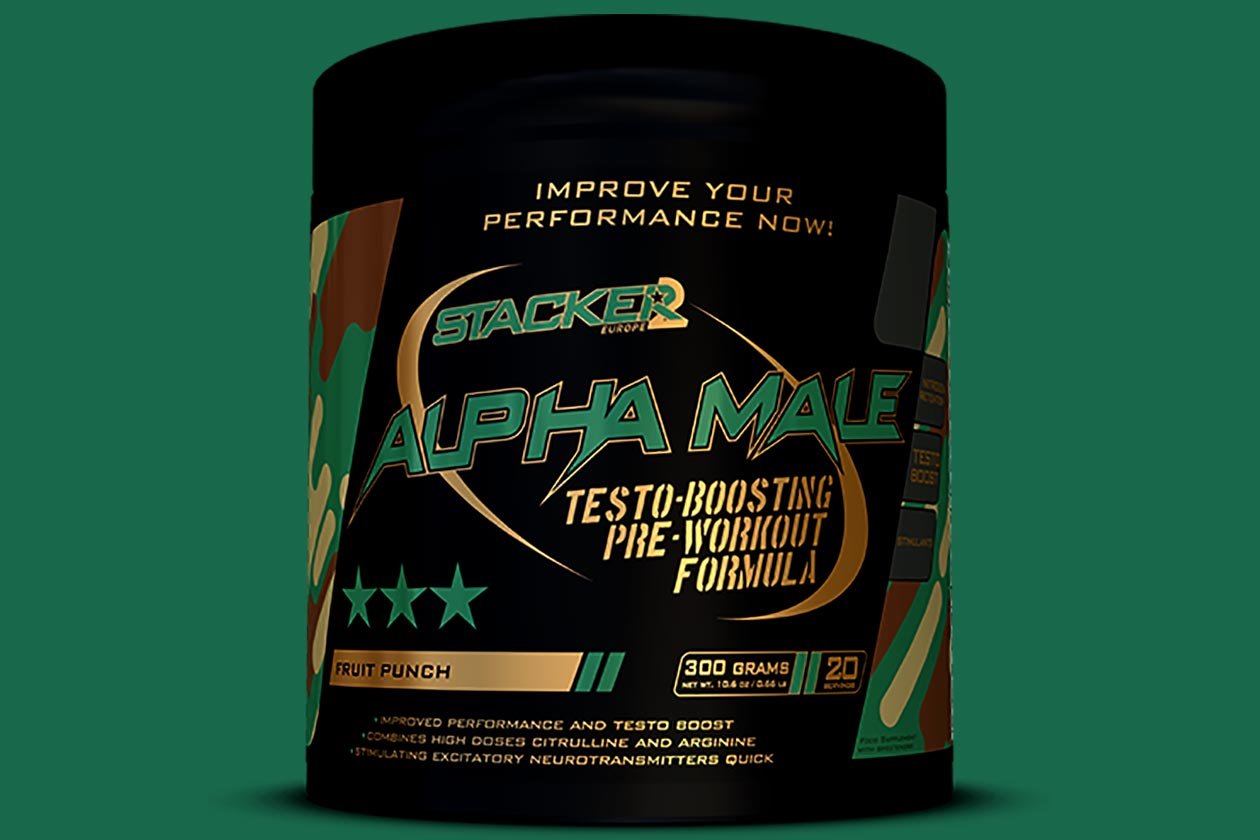 Alpha Male is a new pre-workout from the team at Stacker2 Europe, and it is actually a hybrid pre-workout, bringing together two popular sports nutrition categories that are usually very separate. The supplement comes packed full of common ingredients and dosages to support pre-workout effects like energy and pumps, and several components to additionally boost testosterone.
Filling out the pre-workout portion of Stacker2 Europe's Alpha Male is 300mg of energizing caffeine, a solid 4g of beta-alanine to support performance, a gram of arginine AKG, and 5g of citrulline malate for pumps. The rest of the highlights in the product are for Alpha Male's testosterone-boosting promise and actually give it a balance leaning more to that side than pre-workout.
You can see the full facts panel for Stacker2 Europe's Alpha Male pre-workout in the image above, featuring 250mg of classic tribulus, fenugreek, a gram of d-aspartic acid, ginseng, 750mg of maca, and zinc, all to help naturally boost testosterone.
Stacker2 Europe does already have a more traditional, dedicated pre-workout available in Extasis and the more stimulant-focused Rush V2, with Alpha Male slotting in nicely to offer a pre-workout that also supports testosterone levels. The supplement is out now in the brand's local European market with 20 servings a tub and in Fruit Punch, Lemon Lime, and Tropical Fruit flavors.