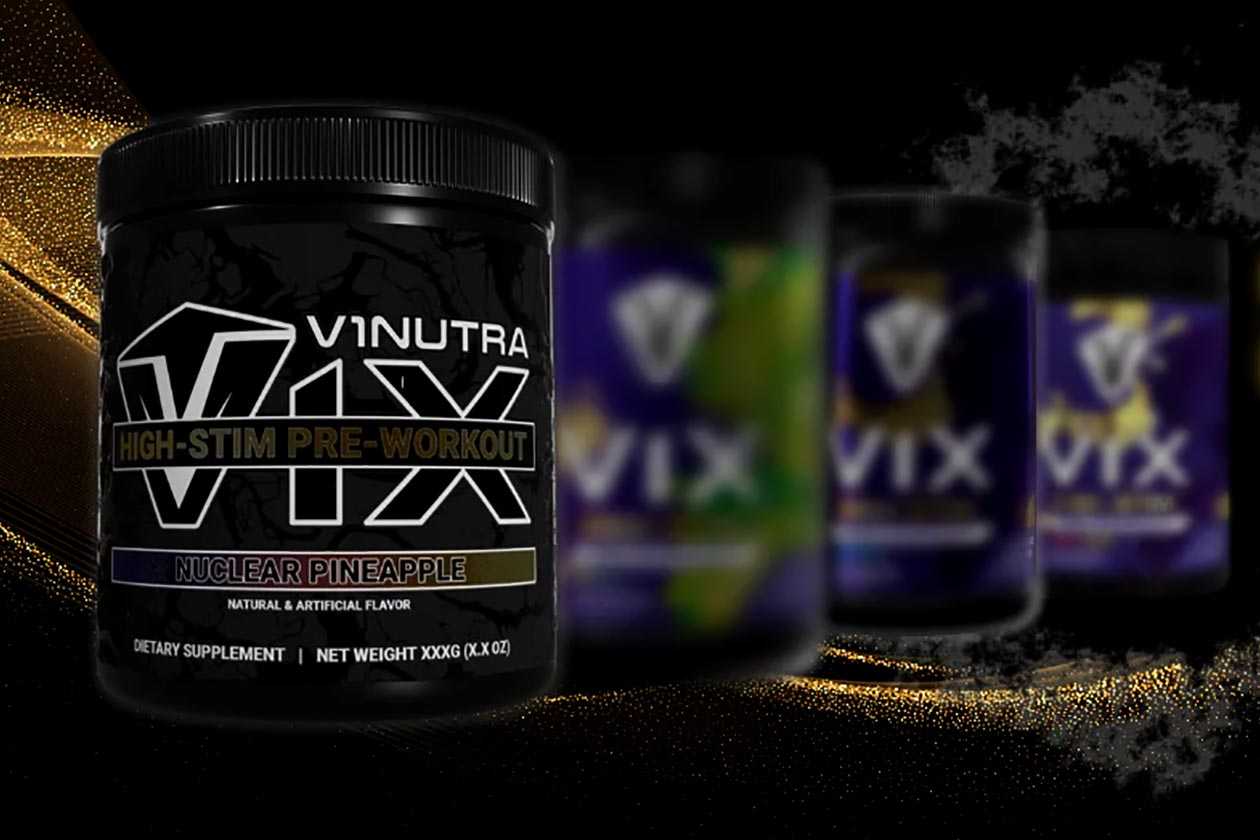 When V1 Nutra announced the return of its potent, high-stimulant pre-workout V1X, we suspected it might have a refreshed formula. The fast-growing brand didn't say anything concrete, although we didn't think it'd be hyping up a simple restock. It turns out we were right to suspect something, as the ingredients and dosages powering the upcoming 2023 edition of V1X have been revealed, and there are some changes.
Some of the key benefits V1 Nutra is promoting for its returning V1X pre-workout are that it tastes better, it hits harder, and it's fully compliant. The brand has indeed removed a couple of the potent stimulants from the last version, including eria jarensis and isopropylnorsynephrine. As mentioned, one of the highlights for the upcoming V1X is the promise of a harder-hitting experience, so even without those, it is said to deliver even better.
We've got the facts panel for the reformulated V1X directly below, with some ingredients fans will recognize from the last iteration and some they won't. While most of the formula is for energy and focus, V1 Nutra has included a couple of components to support pumps and performance. To enhance muscle pumps, you get a full 1.5g dose of premium Nitrosigine, then to push performance, you get a hefty 4g of beta-alanine.
The remaining ingredients and dosages in V1 Nutra's upcoming V1X pre-workout are there for the stimulating experience, and again, with all that it has in there, it should have no trouble packing a punch. There is a respectable 100mg of pure Teacrine alongside Compound Solutions' other well-known stimulant, Dynamine, a gram of tyrosine, 400mg of alpha-GPC, 2mg of alpha yohimbine, and a combined, hard-hitting 400mg of caffeine.
V1 Nutra is still planning to officially release its harder-hitting stimulant-powered pre-workout V1X sometime in the first month of the New Year, which is right around the corner. We're not sure what kind of price fans will be paying for the refreshed supplement, although the previous one was $46.99, and like the upcoming reformulation it had a full 30 servings per tub, leading us to assume it'll be the same or at least around that mark.