2 months ago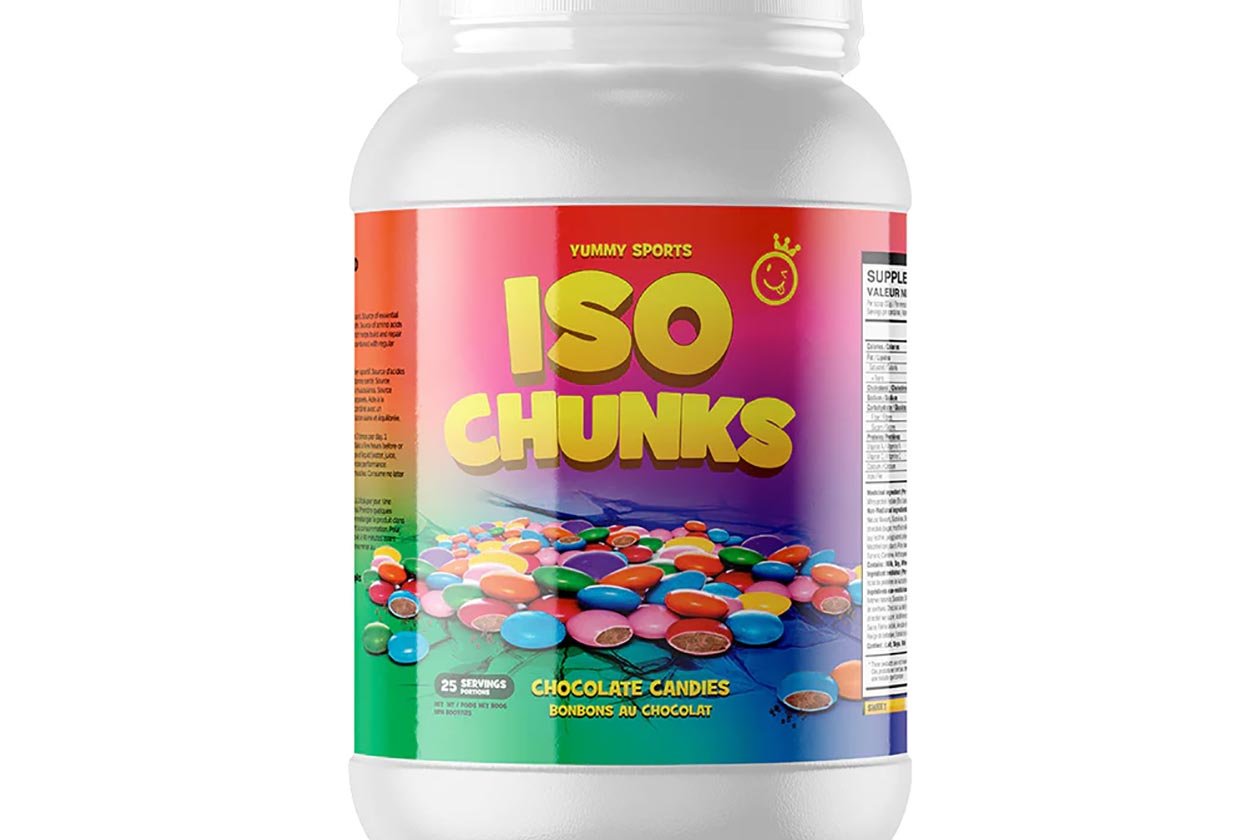 One of the supplements that put Yummy Sports on the map was the premium and lean, whey isolate-based protein powder ISO, which hit shelves in a mountain of different options over the years, like Caramilkz and Nutellaz. This week we're getting something a little different from the Canadian company that's in the same area of the industry as ISO, but with an absolutely delicious twist.
Yummy Sports has introduced ISO Chunks, a whey isolate-powered protein powder providing a lean 23g of protein per serving, 3g of carbohydrates, around 2g of sugar, 1.7g of fat, and 120 calories. What makes ISO Chunks different from ISO is all in the name, as the brand has thrown in chunks or inclusions, with pieces of popular chocolate treats spread throughout the protein powder.
ISO Chunks has launched in three piece-filled flavors, Chocolate Wafer, with chocolate wafer bar bits, Cookies and Cream, featuring pieces of sandwich cookie in the mix, and lastly, Chocolate Candies, packed with rainbow-coated chocolate candy. You can grab the product in Canada from the brand's own online store, but it is expensive at $64.99 (48.34 USD) for a tub of 25 servings.