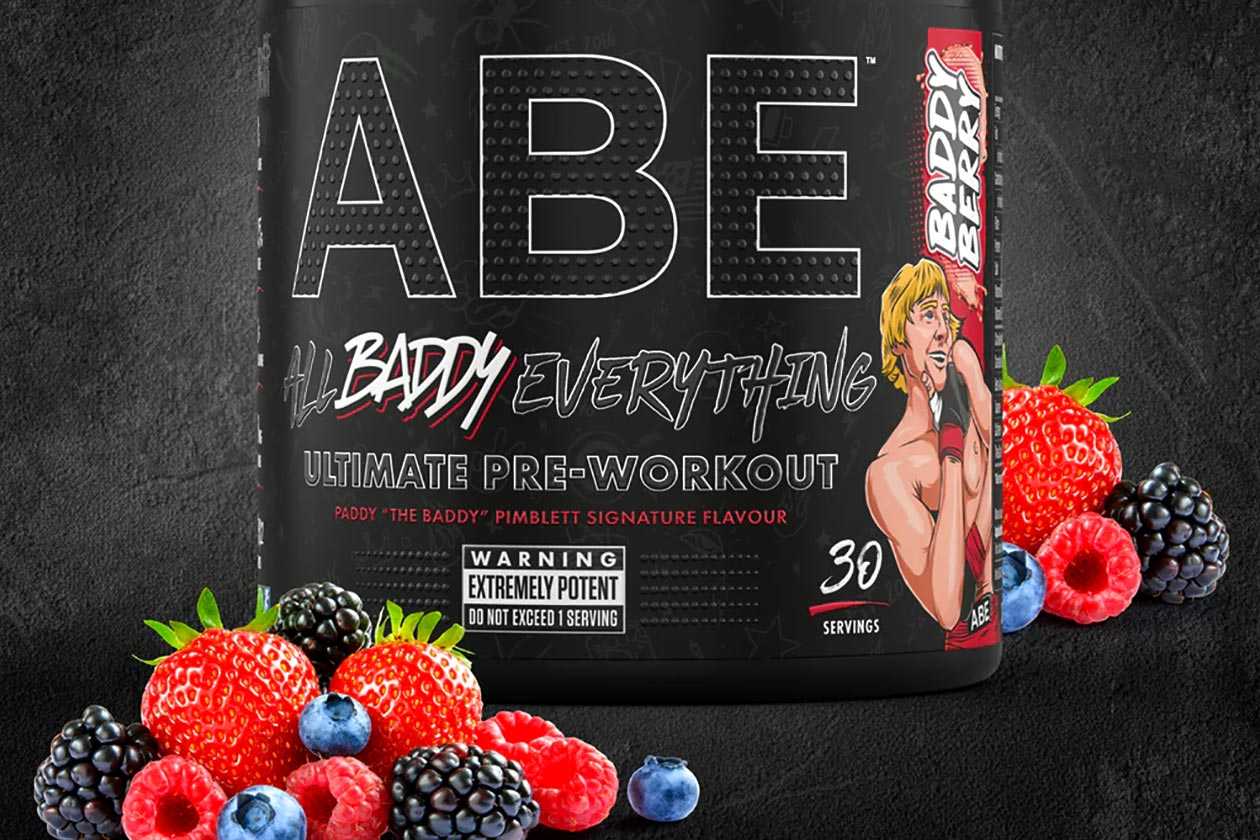 A few months ago, Applied Nutrition shared a sneak peek at a new flavor of its signature pre-workout All Black Everything, better known as ABE, put together in partnership with its premier athlete, Paddy "The Baddy" Pimblett. Right in line with the start of the New Year, the international brand has come out and officially launched that product and made it available for purchase directly through its online store.
The flavor is a refreshing berry recipe named Baddy Berry, and as mentioned, it is for Applied Nutrition's flagship pre-workout ABE, featuring 4g of citrulline malate a serving, 2g of beta-alanine, and 200mg of caffeine. To further prove the partnership and make it extremely clear what Baddy Berry is all about, the brand has included mention of Paddy Pimblett on the tub and an illustration of him in the flavor callout.
Once again, you can already purchase Paddy Pimblett's Baddy Berry ABE directly from Applied Nutrition's online store for the same price as any of the many other flavors of the pre-workout at £29.95 (36.22 USD) for a tub of 30 servings.