2 weeks ago
Body Lab in Denmark has revealed and released the simply named Bodylab Protein Bar, although the brand is additionally referring to it as The Impossible Protein Bar. It is a flavor-first, candy bar-style snack, featuring an absolutely delicious-looking build in a mouthwatering selection of flavors, and it still manages to pack a high-protein nutrition profile.
A single Bodylab Protein Bar, or Bodylab Impossible Protein Bar, provides a respectable 16g of protein alongside 17 to 20g of carbohydrates with 2g or less of that sugar, 11 to 13g of fat, and between 222 and 236 calories.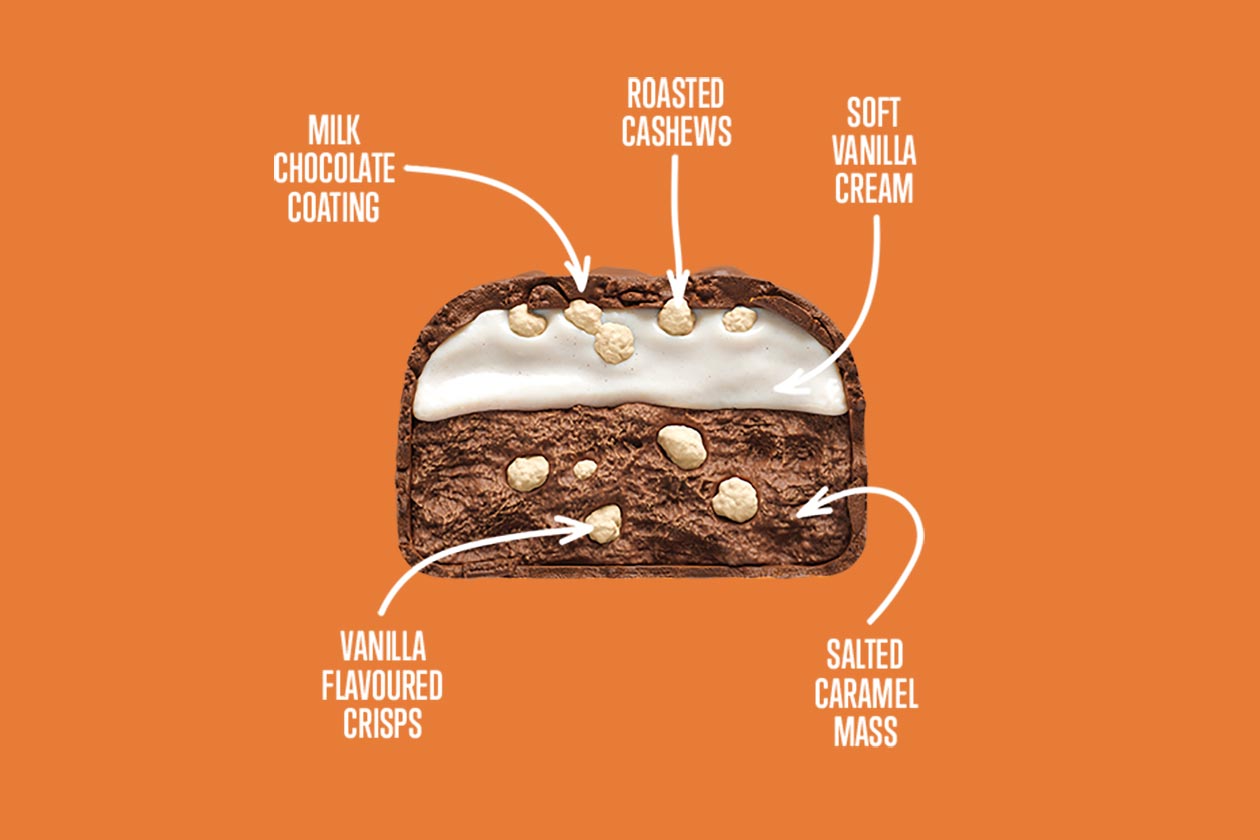 The breakdown of Bodylab's Impossible Protein Bar starts with a dense and doughy base topped with an almost equally thick soft cream layer. The main body is also filled with flavor-specific pieces, including cocoa crisps, chocolate cookie pieces, and cashews; then, to top it all off, everything is wrapped in delicious white, milk, or dark chocolate.
There are three flavors available for the Impossible Protein Bar; White Chocolate Cookie, Cashew Caramel with a salted caramel-flavored base, and lastly, Ultimate Chocolate featuring rich dark chocolate around the outside. The product is available straight from Bodylab's online store at 179 DKK (26.12 USD) a box, or grab three and pay 166 DKK (24.27 USD).