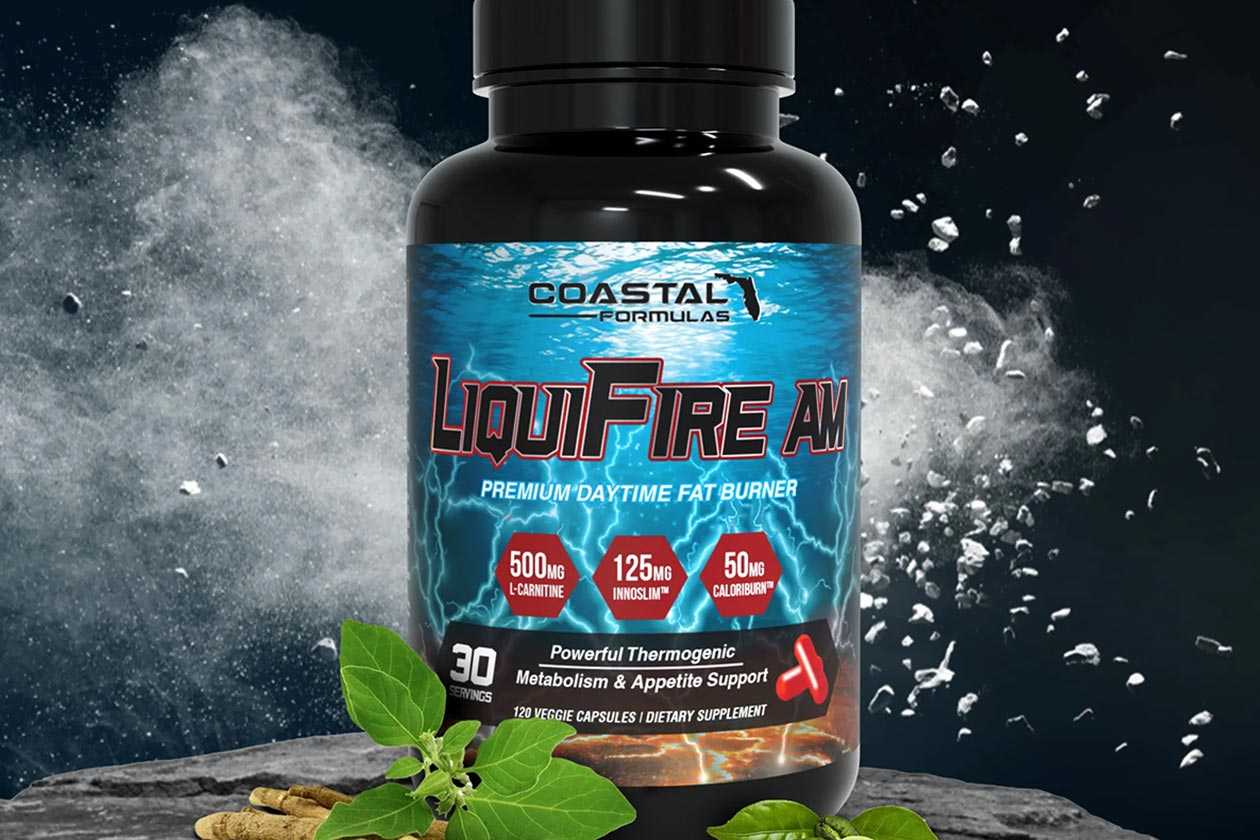 Coastal Formulas did a good job expanding its selection of supplements into more mainstream categories, or at least more familiar categories in 2022, introducing a superfood formula and a pre-workout, albeit a moderately dosed pre-workout. The growing brand recently refreshed its competitor in another popular part of the sports nutrition industry with its dedicated fat burner, LiquiFire AM.
While the ingredients and dosages squeezed into Coastal Formulas' original LiquiFire and first pre-workout, Shark Attack, weren't too explosive, that is not the case in its weight loss sequel LiquiFire AM. The brand has done a great job on this one, bringing together several premium and reliable components, as well as some more common ingredients, still at strong and effective dosages.
Coastal Formula's LiquiFire AM is built to support all of the usual fat burner benefits, including increased energy and focus, enhanced thermogenesis and metabolism, and reduced cravings. Powering those benefits in the supplement are the branded components CaloriBurn grains of paradise at 50mg, 125mg of premium and proven InnoSlim, and 300mg of the multi-benefit KSM-66.
Further filling out the facts panel on Coastal Formulas' LiquiFire AM is 50mg of cayenne, half a gram each of green tea and acetyl-l-carnitine, huperzine, and driving home the stimulant side of the weight loss product is 1mg each of yohimbine and potent alpha yohimbine, and 225mg of the ever-reliable caffeine anhydrous.
Again, the ingredients and dosages Coastal Formulas has brought together for LiquiFire AM are a level up from other supplements we've seen from it and a strong replacement for the previous version. You can purchase the refreshed stimulant fat burner straight from Coastal's online store, where you'll pay $49.99 for a bottle of 30 full servings, to be taken once a day, at a time of your choosing.