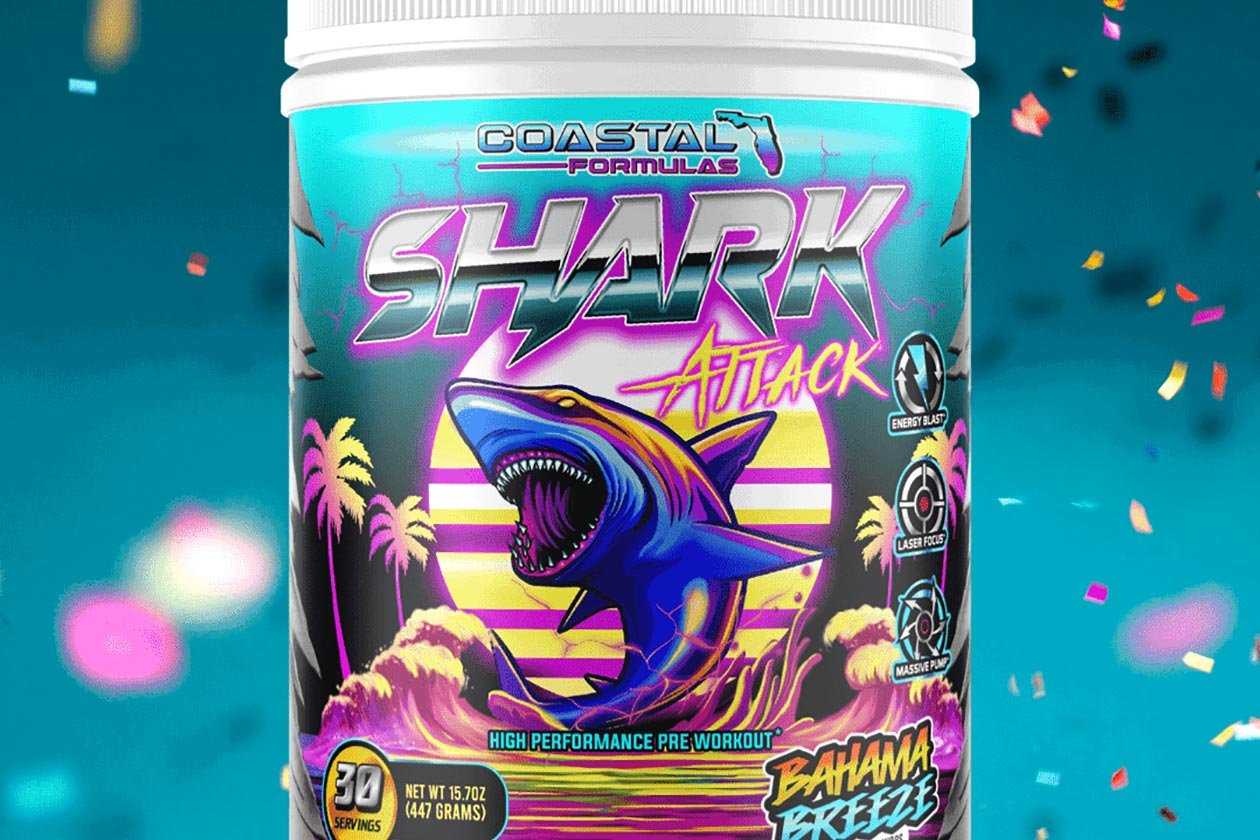 The still young and growing supplement company Coastal Formulas is stepping things up in 2022, and releasing its first-ever stimulant-powered pre-workout in Shark Attack. The brand does have products in other categories, although they're all mostly health and wellness type items, with Vitamin K2+D3, Shroom Plex, the immunity formula EmergenSea, and the multivitamin Vital Wave.
As mentioned, Shark Attack is Coastal Formulas' first entry into the competitive world of pre-workout, and it features reliable, common ingredients all openly and transparently dosed. Most of the ingredients are not heavily dosed or as high as we see in the majority of other pre-workouts, although the supplement packs a good amount of citrulline to enhance muscle pumps with a solid 7.5g per serving.
Alongside the citrulline, Coastal Formulas' Shark Attack has only a gram each of creatine monohydrate and beta-alanine, extremely far from the typical 5g and 3.2g, respectively, and half a gram of betaine, also far from the usual 2.5g. For energy, there is caffeine at a moderate 225mg, a blend of B vitamins, and 100mg of premium Dynamine.
Coastal Formulas says it created Shark Attack to target a broad audience, for people of all shapes, sizes, and walks of life. It has also confirmed that this is only one of two pre-workouts planned. A second is already in the works and dropping in the near future, and that will have the more common full dosages of ingredients to compete with the higher-up entries in the pre-workout space.
Shark Attack is available now through Coastal Formulas' online store, and it is fairly expensive for what's in it at $47.99 for a tub of 30 full servings in the one Bahama Breeze flavor. Once again, the brand is following Shark Attack up with a more complex and advanced pre-workout, which sounds like it'll be much more in line with the comprehensive formulas we're used to seeing in the category.