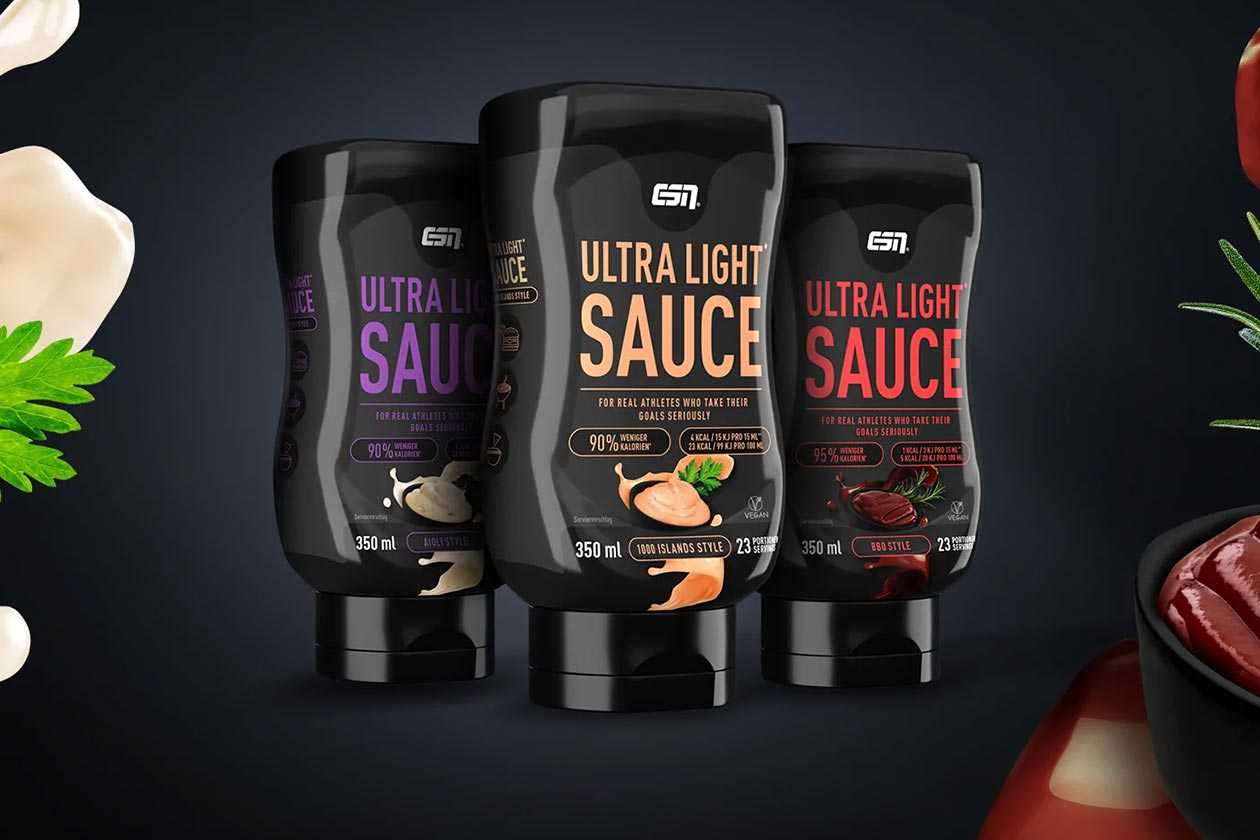 German brand ESN doesn't have a huge amount of functional products compared to others in the European market, but it has a fair amount, with items like Protein Chips, straightforward Peanut Butter, and classic Flavor Drops. Another popular type of functional product is no to low-calorie sauce, which has just joined the ESN lineup by way of Ultra Light Sauce.
ESN's Ultra Light Sauce is, as its name suggests, a sauce that's light on nutrition, packing as much as 95% fewer calories next to traditional, sugary sauces. The product is completely sugar-free, and that, of course, leads to significantly lower carbohydrates and a much nicer calorie count, with a sizeable 30ml serving of Ultra Light Sauce having only eight calories.
To ensure it has a great reception and a wide audience right out of the gate, ESN has debuted Ultra Light Sauce in a nice variety of options, all based on classic sauces. There is Sweet Curry, BBQ, 1000 Island, Aioli, and Hot Sweet Chili. The product is available in the brand's home country, including through its own online store at €5.90 (6.44 USD) for a 350ml bottle.