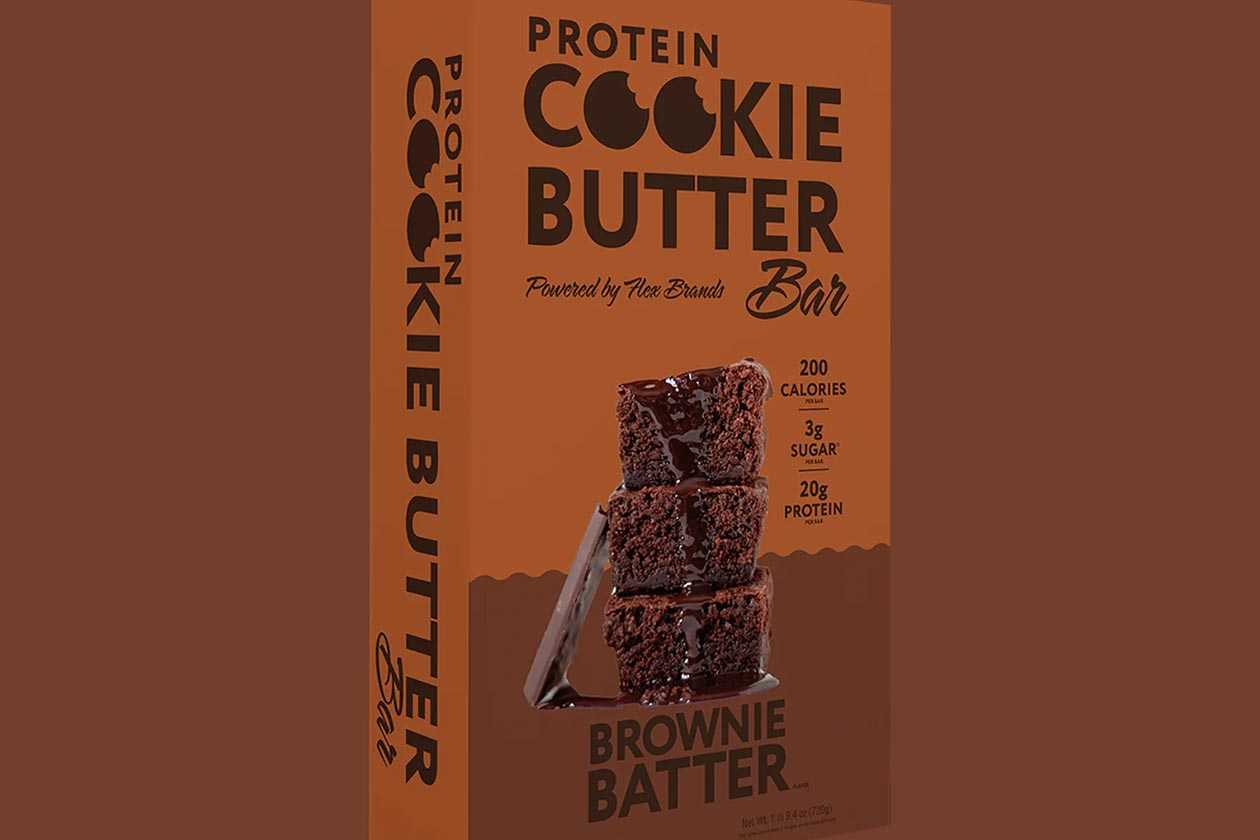 Flex Brands is known for its original Protein Cookie Butter Powder, a product that you can quickly turn into cookie butter, but with protein shake macros at 11g of protein a serving, 3g of carbohydrates, no fat, and 60 calories. It does have some other items available in a traditional protein powder and a very straightforward pre-workout, and very soon, it is adding a protein bar to its catalog.
Flex Brands has announced the Protein Cookie Butter Bar, a 60g bar that provides 20g of protein primarily from a blend of whey and milk, with 22g of carbohydrates, 3g of that sugar, 9g of fat, and 200 calories. In pictures, the protein snack appears to have a typical dense build filled with crispy and crunchy whey-based protein pieces, but nothing around the outside like a layer of chocolate.
The Protein Cookie Butter Bar is launching in a couple of days through the Flex Brands' website at $29.99 for a box of a dozen bars, and with only one flavor to choose from to start in a rich and decadent Brownie Batter. A protein bar is always an interesting addition to a supplement company, but fitting for Flex Brands since its signature Protein Cookie Butter Bar already put it in functional food.