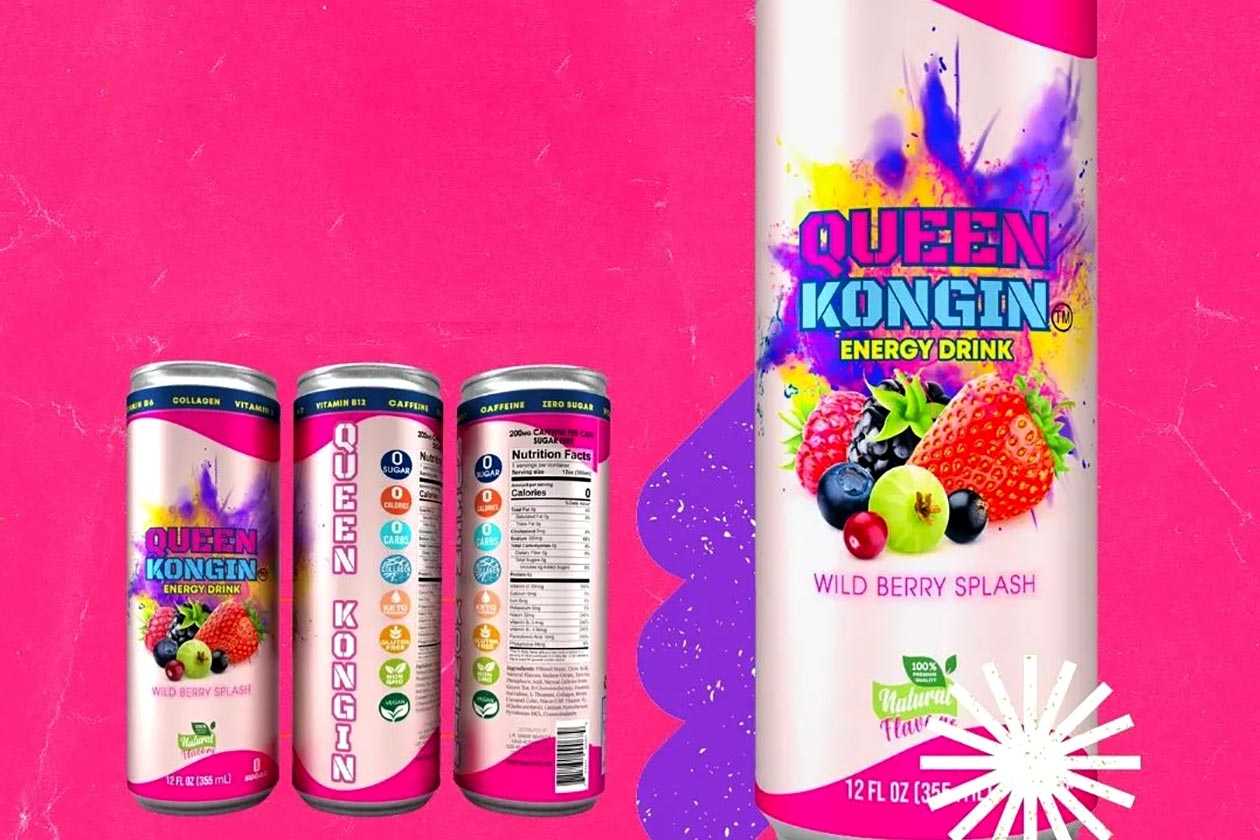 Energy drink brand King Kongin has had a lot to share over the past couple of months, with the latest from the brand being that it's launching not one but two new flavors, and that is on top of its completely new bottled beverage. Currently, the brand's signature product has one taste to choose from in Cotton Candy, with the extensions coming down the pipeline being Mango Pineapple and Orange Citrus Splash.
Keeping the hype and excitement alive, this week, King Kongin has announced another product on the way, although like the bottled beverage, this is not a flavor but an all-new item. The brand has taken the covers off what it's calling Queen Kongin, a nice complement to its self-titled King Kongin energy drink, and while this is still a caffeinated energy drink, there is an alternative health and wellness side to it.
King Kongin's upcoming Queen Kongin beverage combines a moderate 200mg of caffeine with vitamin C, B vitamins, zinc, beauty-supporting collagen, and its nutritionally-friendly with no sugar, carbohydrates, or calories. The brand has not said when its more functional drink will makes its debut, but it's coming soon and will be a nice addition and extension to King Kongin and its growing selection of drinks.