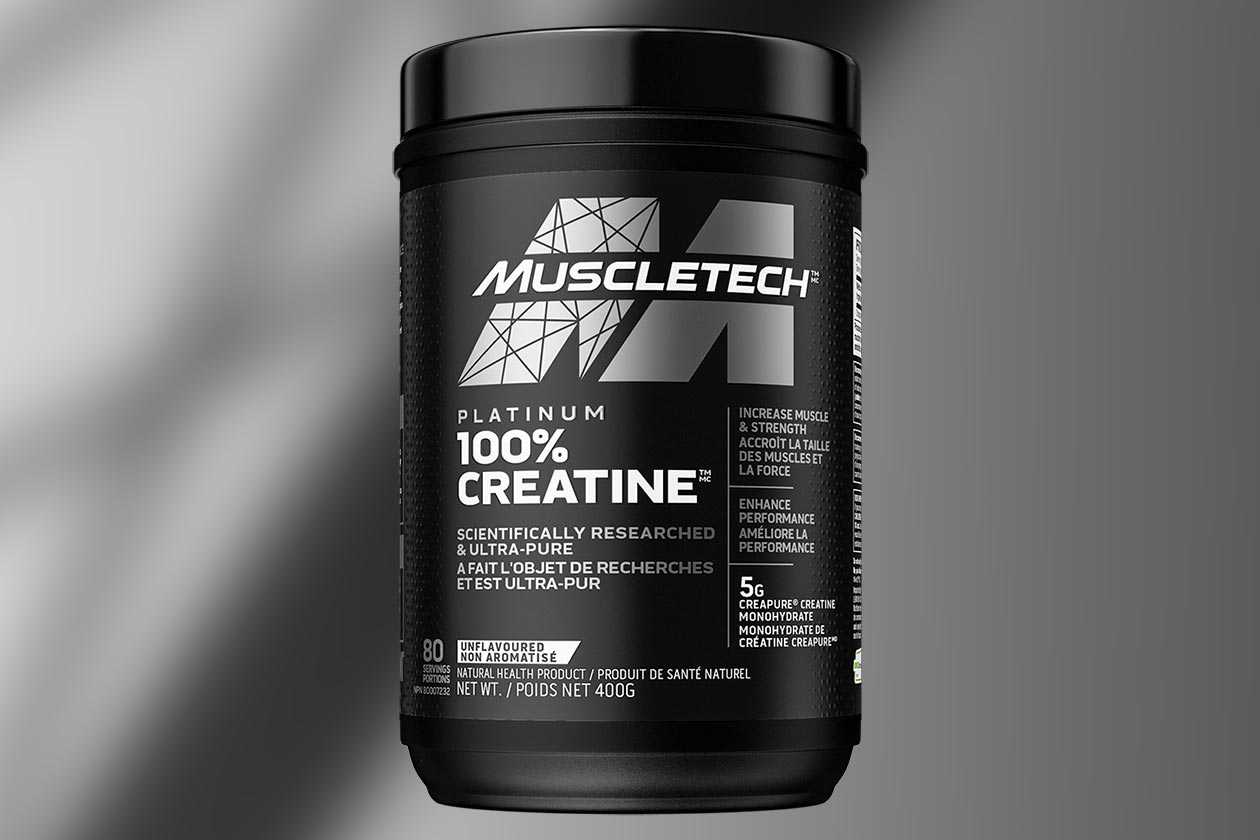 MuscleTech has put out many different creatine supplements over the years, far more than anyone else in the sports nutrition space, at least from what we've seen. There have been products like CreaCore, SX-7 Creatine ATP, Creactor, CreaBuild, and of course, Cell-Tech, and another little fact is that MuscleTech has funded more research into creatine than any of its competitors.
Here in 2023, the legacy brand is continuing that presence in creatine supplements with a premium take on standalone bulk creatine, with an entry into its essential-style Platinum Series. The product is named Platinum 100% Creatine, a large tub of unflavored creatine monohydrate, and where the premium twist comes in is it features quality CreaPure creatine monohydrate.
The weight of MuscleTech's Platinum 100% Creatine is 400g, giving you 80 servings at the full 5g dose to support muscle strength, performance, and power. As mentioned, the supplement is unflavored, making it easier to stack with other products like a post-workout shake, and it is hitting shelves in Canada shortly through the brand's distribution partner, Peak Performance Products.