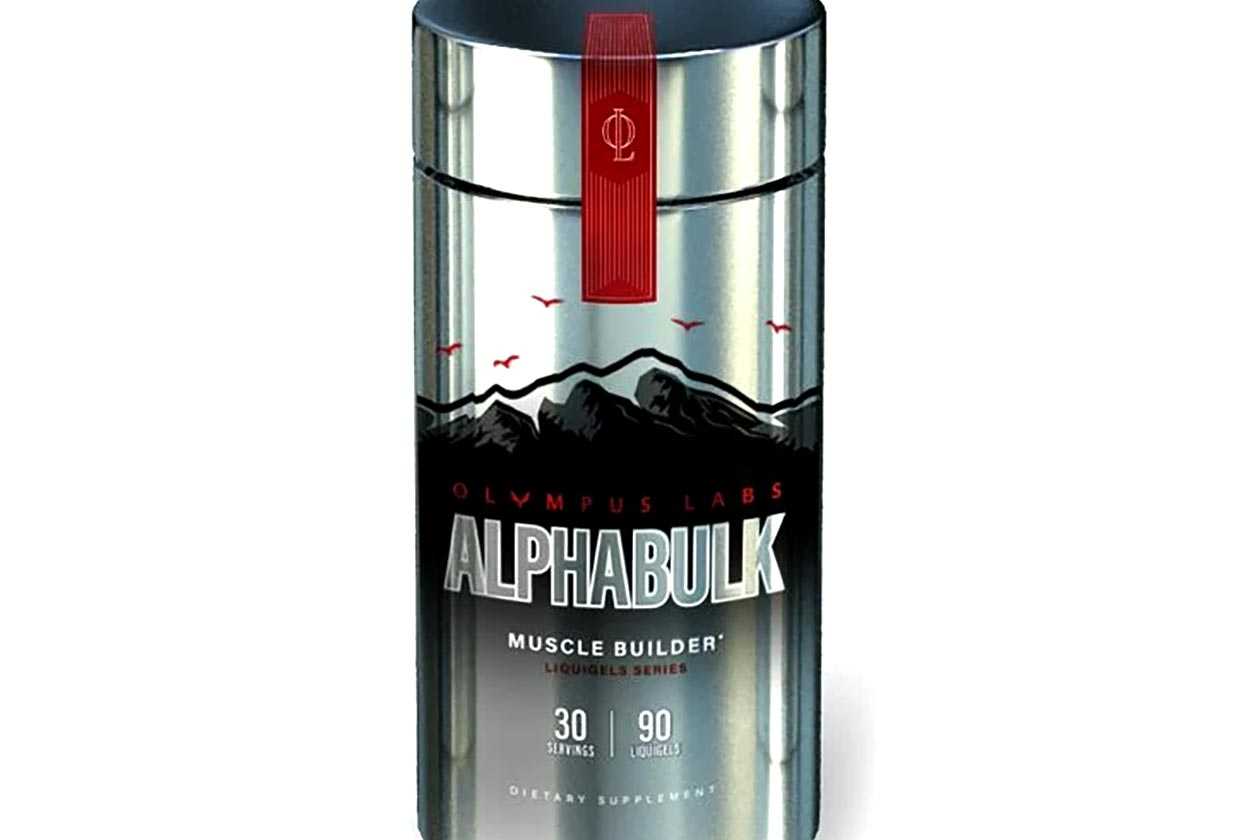 As promised, right at the end of the month, the previously reputable and consistently busy Olympus Labs has made its return to the sports nutrition industry with a new look and completely new supplement. Making its debut to close out the month is the muscle-building product AlphaBulk, which, again, introduces an eye-catching, refreshed look for the brand, as you can see for yourself in the image above.
AlphaBulk is a muscle-building supplement, although it certainly doesn't rely on any common ingredients. To enhance anabolic signaling, improve muscle growth, increase strength, and support several other areas like performance, recovery, and fat oxidation, Olympus Labs has rolled together four key ingredients, several of them being used before in past releases from the brand, such as Epilogue and Massacre.
Filling out the formula behind Olympus Labs' all-new muscle builder AlphaBulk is 150mg of PhytoFUSE tectochrysin or 5-hydroxy-7-methoxyflavone, and 100mg of Urobolin shilajit. You then have a hefty 1.5g of alpha-cedrene not seen in a sports nutrition supplement that we know of before, for muscle mass and strength, and lastly, to greatly enhance muscle protein synthesis, 200mg of alpha-lonone in liquid form.
Olympus Labs was always known for its use of unique ingredients in various types of supplements, and that's clearly continuing in its comeback. You can purchase the advanced muscle-building AlphaBulk from the brand's retail partner Strong Supplement Shop at $58.95 for a bottle of 30 servings, and there is a massive introductory sale where the coupon "IAMALPHA40" drops it to $35.99 for the next three days.