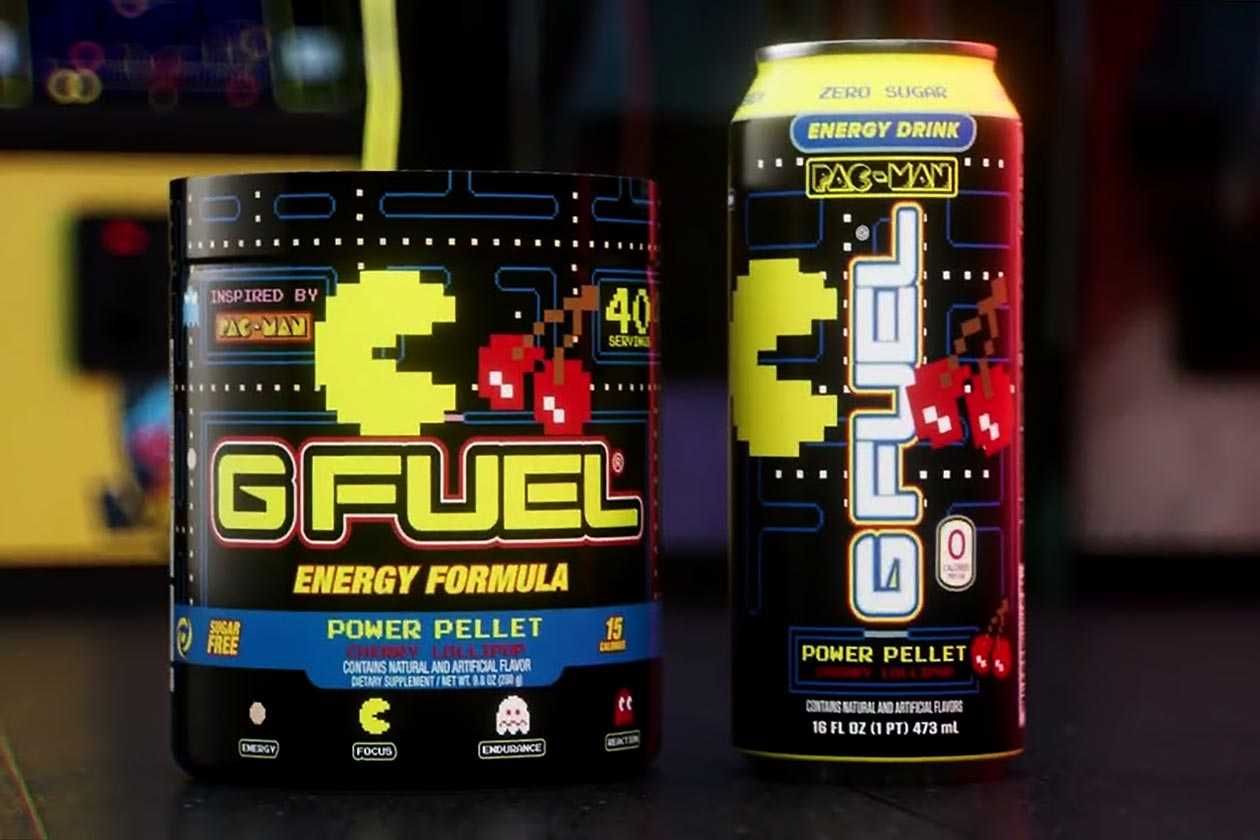 Most of the time, when gaming giant G Fuel launches a new flavor of its signature energy and focus supplement, self-titled G Fuel, it eventually parlays that flavor into an option for its energy drink. That is, once again, exactly what's happened to one of the brand's most recently released flavor collaborations or at least one of the several taste innovations from that partnership.
For those that missed it, G Fuel got together with the iconic video game title Pac-Man to create five special edition flavors of its gaming supplement, one each for the four Ghost Gang members, then one for Pac-Man himself named Power Pellet. It is the Power Pellet flavor, featuring a sweet cherry lollipop taste, that the brand has revealed is getting the beverage treatment.
While Pac-Man's Power Pellet G Fuel energy drink has been unveiled, it is not one of the few in the can section of the brand's website at gfuel.com. We're guessing that means it'll be one of the flavors of the G Fuel beverage that goes into retailers first, such as convenience stores and supermarket giants like Walmart.