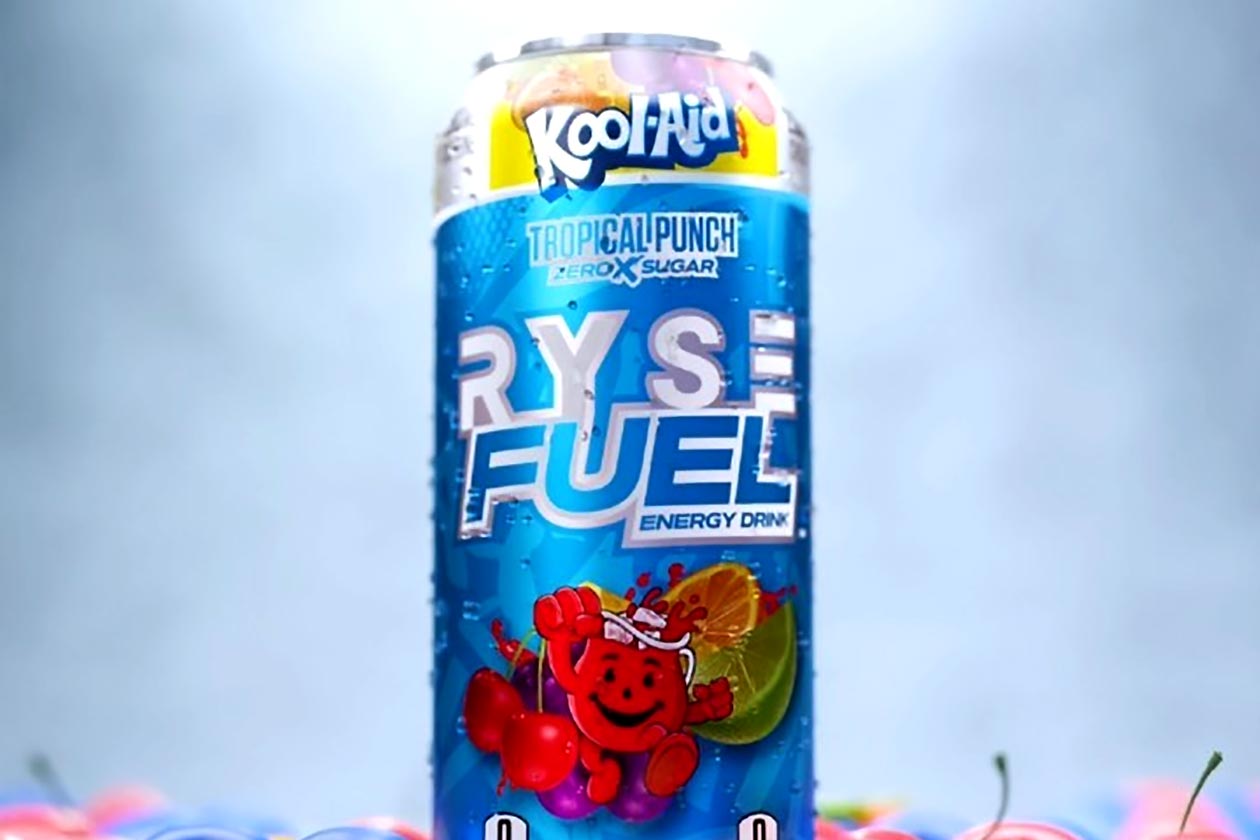 Fans of the fast-growing RYSE may remember a few months ago, the supplement and beverage brand said it would be redesigning the look of its tasty and still relatively new RYSE Fuel energy drink. One of the primary reasons was that in gas stations, where the beverage has a significant presence, the way the cans were displayed meant the bottom half was cut off, so you couldn't read a lot of the vertically written logo.
RYSE shared two potential redesigns, both with the brand and product's logos placed horizontally and pushed up to the top half of the can's face. One of the key differences between the two was the name of the beverage, as RYSE was either keeping the original title of RYSE Fuel or changing it to RYSE Energy. The brand has decided and revealed the refreshed look of the product, and it will indeed remain as RYSE Fuel.
You can see the new look of the RYSE Fuel energy drink in the image above; continuing the colorful and eye-catching flavor theme all over the can, making the flavor callout much louder, and again, changing the direction and visibility of the brand and beverage titles. The rebranded product is expected to be rolling out to stores shortly across all of its flavors, including Smarties, SunnyD, and our favorite, Tiger's Blood.