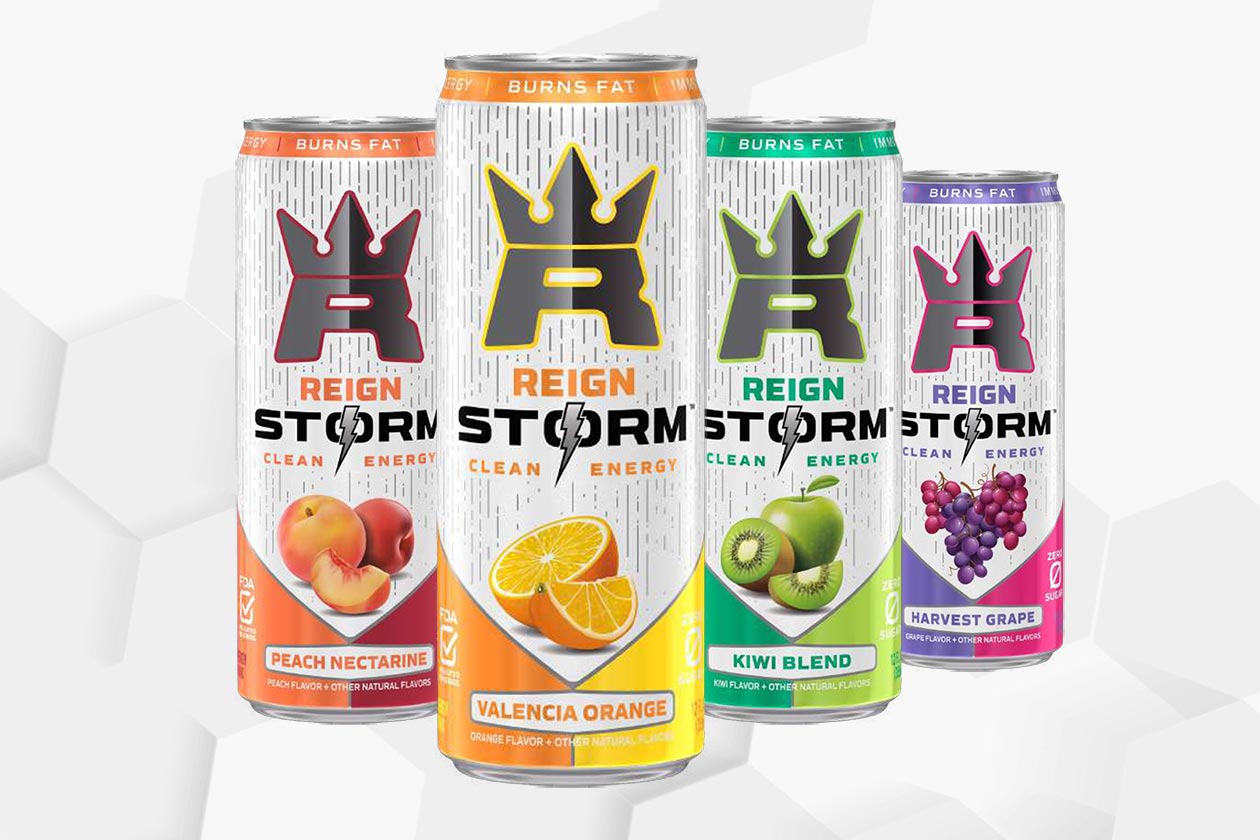 Energy drink brand Reign burst onto the scene a few years ago with its flagship Total Body Fuel beverage featuring the three all-important BCAAs, electrolytes, CoQ10, and a high-powered 300mg of caffeine. The product has received several flavor extensions since its debut on top of a brand expansion with the thermogenic energy drink Reign Inferno, featuring carnitine, green tea, capsicum, and that same 300mg of caffeine.
In 2023 Reign is introducing another completely separate beverage with the more mainstream branded Reign Storm clean energy drink. While the original Reign Total Body Fuel and Inferno come in the standard 16oz can, Storm is set to hit stores in a slim and sleek 12oz can. It will be a functional drink with a variety of ingredients to increase energy, support immune health, and enhance fat loss with zero sugar and low calories.
As you can see in the image above, the look Reign is using for its clean energy drink, Reign Storm, is quite different from Total Body Fuel and Inferno, with a predominantly white design, strong flavor graphics, and even an alternative logo. The product is hitting the market in four different fruit-themed flavors with Kiwi Blend, Harvest Grape, Valencia Orange, and Peach Nectarine, and again, they all have no sugar and low calories.
Reign Storm, as mentioned, is being positioned as a clean energy drink for a broader audience, and that is reflected in the alternative branding of the beverage and the benefits it's built to provide. The energizing, fat-burning, and immune-supporting Storm energy drink is launching sometime this year, and it will be the third product in the Reign family, going alongside the aforementioned Reign Total Body Fuel and Reign Inferno.