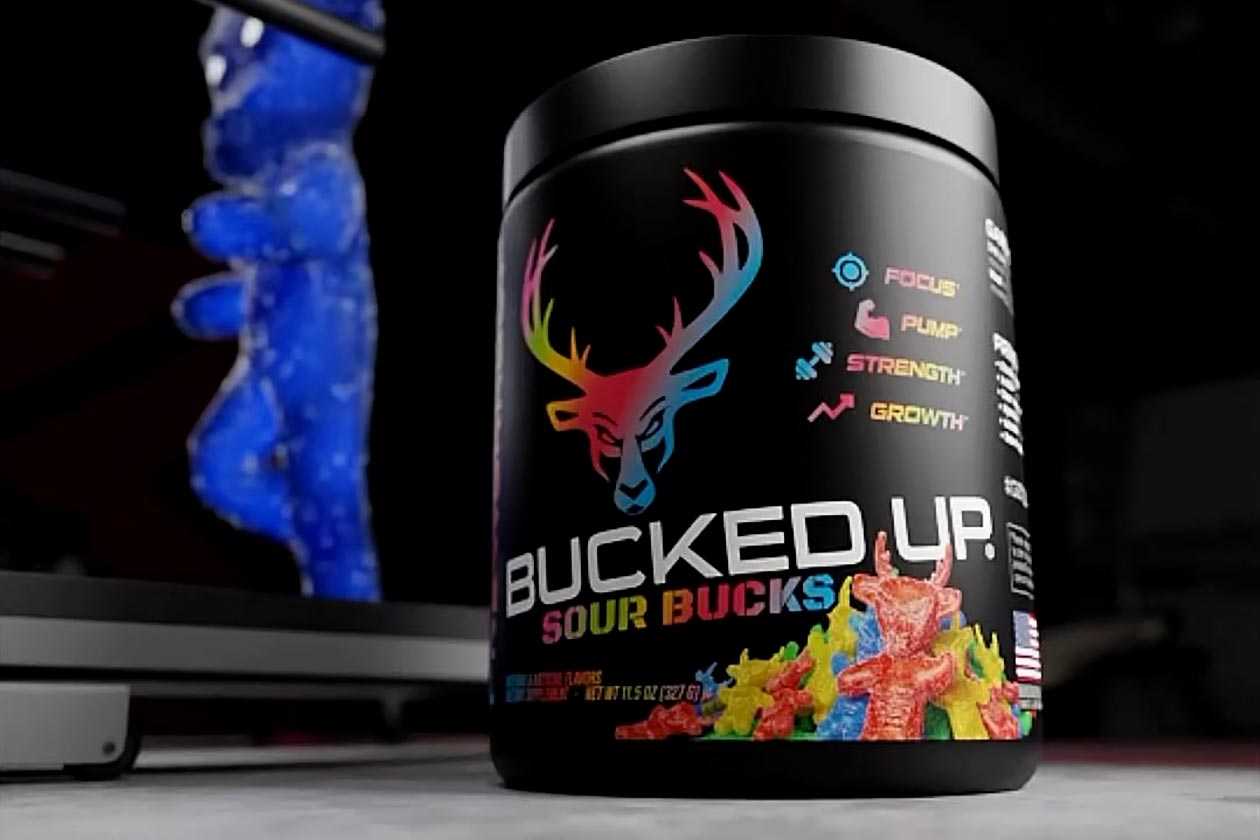 Popular sports nutrition brand Bucked Up has announced the first of three fresh new flavors, and based on how interesting this first one is, we're looking forward to seeing the rest. The widely available company has put together its take on sour candy, although it's been given a Bucked Up twist by way of a unique name and marketing it with what looks to be a buck version of sour gummy bears or even Sour Patch Kids.
The latest flavor creation from Bucked Up is called Sour Bucks, and as you can see in the image above, the brand has indeed drawn up some sour gummy bucks to promote the product, and they're also included in its flavor callout. The seemingly sour candy recipe has been crafted for Bucked Up's mainstream, self-titled pre-workout Bucked Up, featuring highlights like 6g of citrulline malate and 200mg of caffeine.
Bucked Up is saying it'll be launching its Sour Bucks Bucked Up pre-workout in a few days on the second of next month, and again, the sour candy creation is the first of three flavors, the second and third of which we're guessing will be revealed in the coming days.