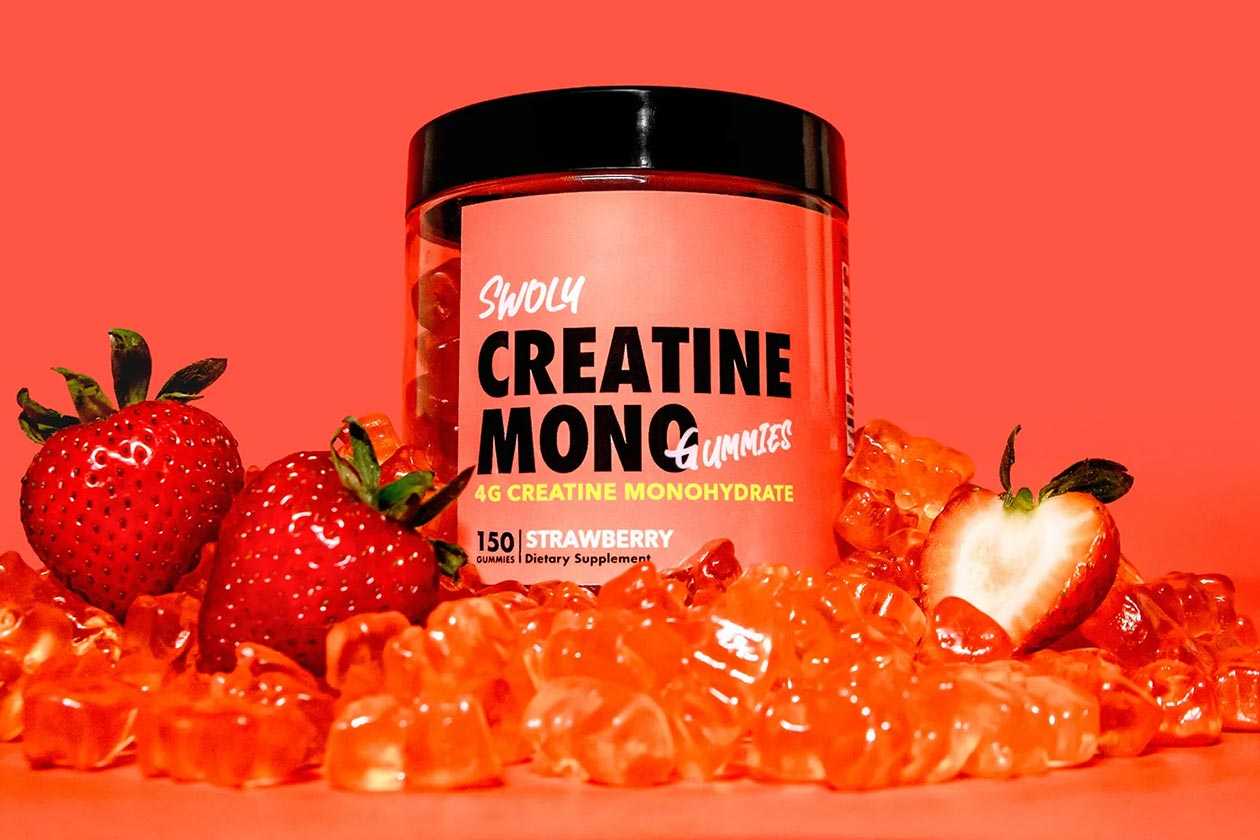 SWOLY is a fresh new sports nutrition company that has debuted with one supplement, and while the ingredient it is centered around is common, the format it comes in is rather unique. The name of the product is Creatine Mono, and the key ingredient in the product is indeed the ever-reliable creatine monohydrate, known for its ability to improve muscle strength and size.
Creatine Mono from SWOLY packs a respectable amount of creatine monohydrate at 4g per serving, but again, it is the format the creatine comes in that makes it so different. Instead of having it in bulk unflavored powder, flavored powder, or even capsules, SWOLY has put the widely known and long-running ingredient into delicious Strawberry-flavored gummies.
There is obviously some nutrition to the gummies; with every serving of five gummies providing that 4g of creatine monohydrate comes a reasonable 4g of carbohydrates with 2.5g of that sugar and 15 calories. The tasty gummy format always makes a supplement that little more enjoyable, and that is indeed the twist the newcomer SWOLY has brought to the classic creatine.
SWOLY's Creatine Mono is available directly from its online store at getswoly.com, where the supplement is currently on pre-order at $29.98 a bottle, for shipping in a few weeks from today, on the 1st of February.