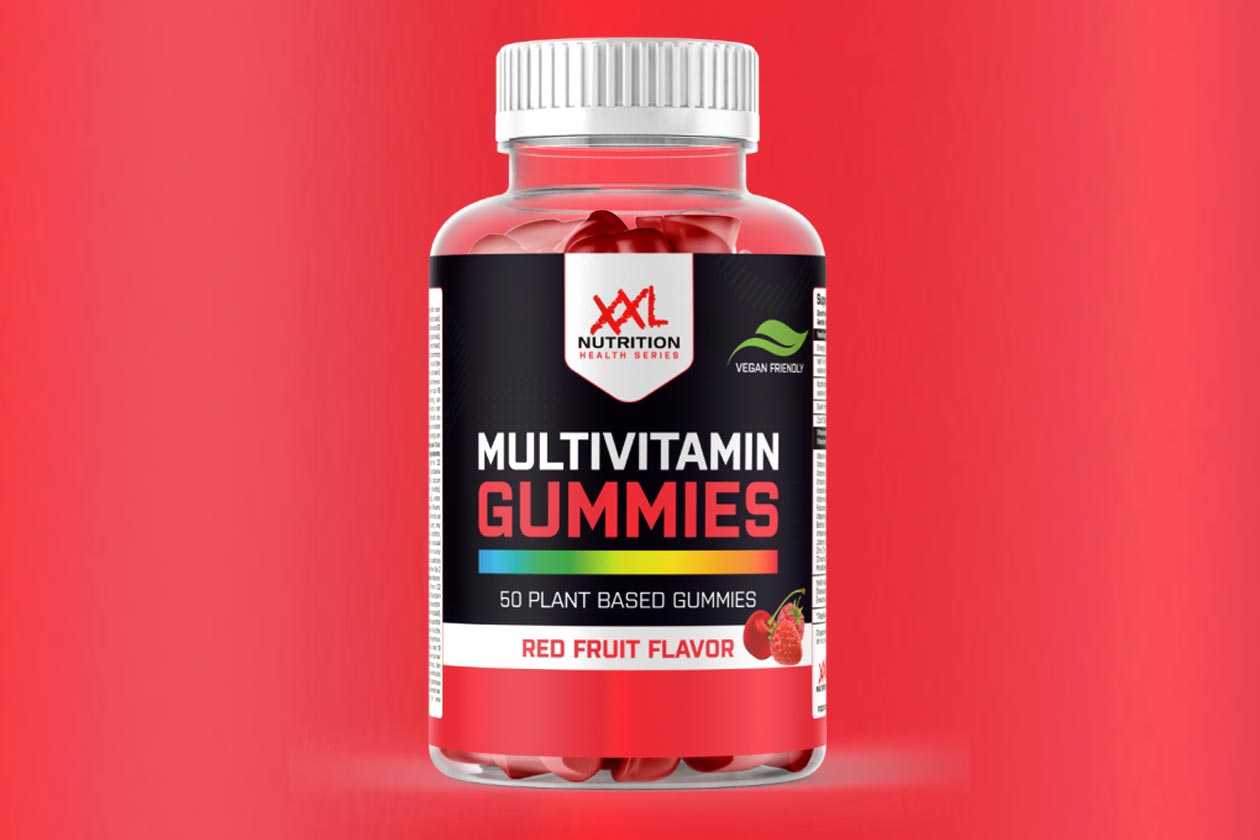 As the gummy supplement trend continues to find its way into more and more sports nutrition and health and wellness style brands, it is also venturing outside of North America. There are a few brands in the industry that have already dropped some sort of delicious gummy format product that aren't from the US or Canada, and we have another one of them to share this week in the European retailer and brand, XXL Nutrition.
The extensive selection of supplements from XXL Nutrition is welcoming the self-explanatory Multivitamin Gummies to start the New Year, which is indeed a multivitamin formula packed into red fruit-flavored gummy candy. The ingredients aren't dosed all that high, with just 19.98mg of vitamin C, 1.78mg of zinc, and 13.32mcg of vitamin D, although low to moderate amounts aren't uncommon when it comes to gummy supplements.
XXL Nutrition is stocking and shipping its Multivitamin Gummies straight from its online store at xxlnutrition.com, which services the UK and Europe. The price of a bottle of the vitamin and mineral-powered gummy product is €16.95 (18.37 USD), and that'll get you a bottle of 25 two-gummy servings, meaning it'll last less than a month when taken once a day.