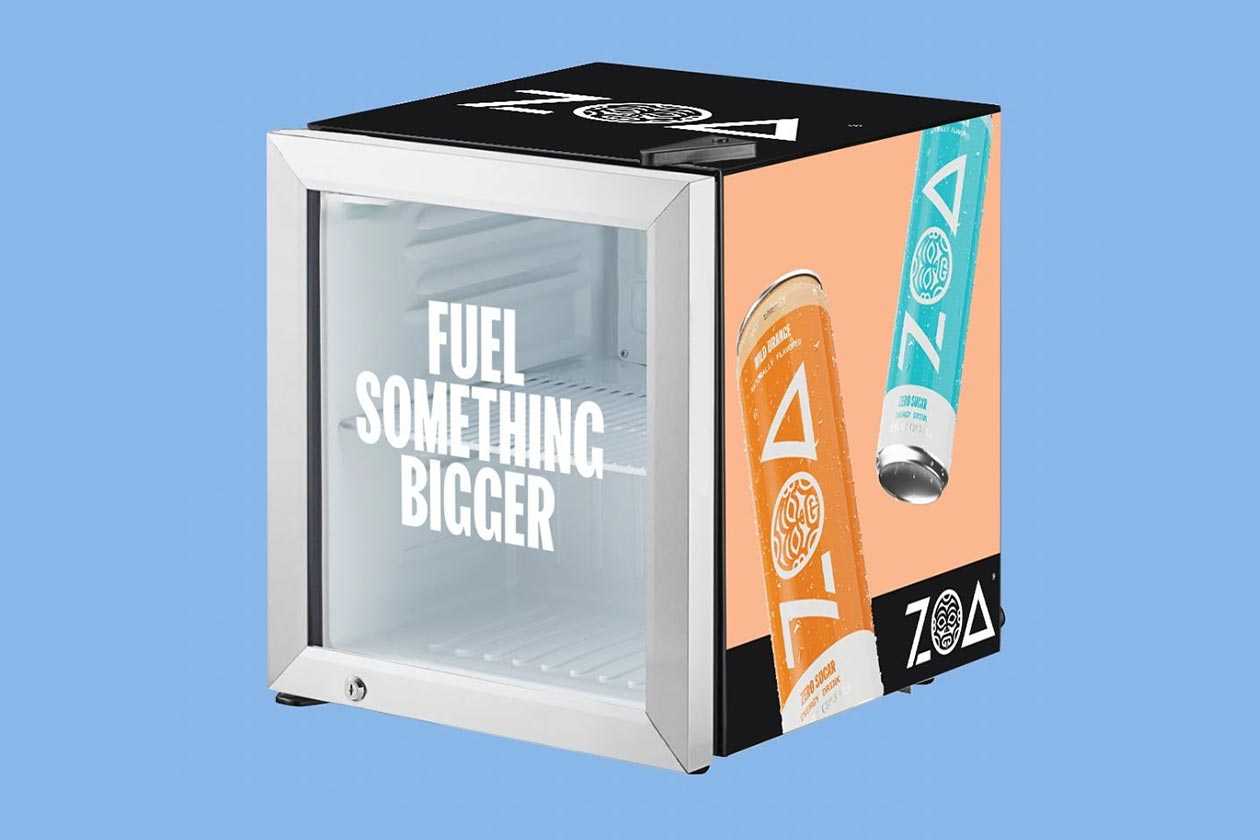 Fresh off its colorful and eye-catching rebrand, which involves a bit more caffeine and a few new flavors, The Rock's energy drink ZOA has put together a giveaway that loyal fans won't want to miss. The newly branded beverage company has put together a handful of completely custom refrigerators for you to store cans of its energy drinks in, whether it's the standard no-sugar or more advanced pre-workout ZOA+.
While we have seen custom refrigerators before from beverage brands such as 'Merica Energy, G Fuel, and another notable gaming name in ADVANCEDgg, ZOA's is not something you can buy, at least for now. The popular and widely available energy drink is exclusively giving away the mini-fridges, eight in total, and the eight lucky individuals walking away with one each will have them loaded with ZOA's energy drink lineup.
ZOA is making it incredibly easy to enter and be in to win one of the eight refrigerators, as all you need to do is follow its Instagram account, like the post featuring the mini-fridge, and tag a friend in the comments. Every tag gets you one entry plus a bonus entry if you throw the contest in your story, and you have until midnight tonight to tag all of your friends and go in the draw for one of the custom ZOA-filled refrigerators.