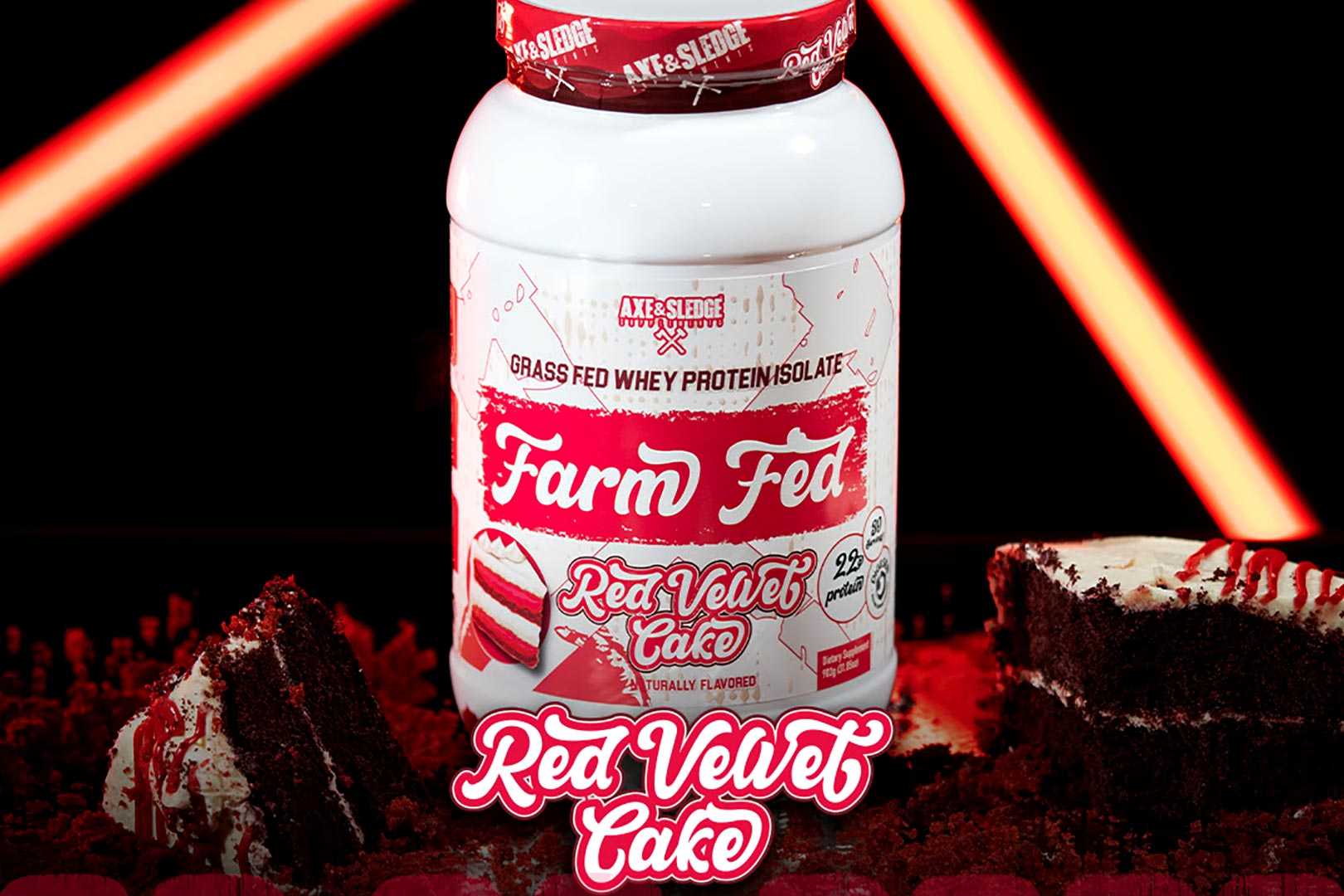 Most of the time, we see Seth Feroce's brand Axe and Sledge Supplements adding new flavors to already available products, and that is what we have again for you this week after January's introduction of the fat burner 212 Thermo. The popular brand is turning its attention to one of its three protein-based supplements in the premium, grass-fed whey isolate formula Farm Fed, enhanced with DigeSEB for better digestion.
Fans of Axe and Sledge Supplements will already know Farm Fed protein powder is not short on flavors, with a nice variety of options, including the likes of Glazed Donut, Chocolate Milkshake, Salted Caramel, and a handful of authentic flavor collaborations put together with Dippin' Dots. The upcoming addition to the protein powder's menu is not a collaboration, but it sounds tasty nonetheless in Red Velvet Cake.
Axe and Sledge Supplements is releasing its new Red Velvet Cake Farm Fed protein powder this coming Thursday at precisely 8PM Eastern Time, through its online store at axeandsledge.com. It'll have the product's usual price of $52.99 for a tub of 30 servings, packing 22g of protein per serving, lean macros everywhere else, and once again, it is infused and enhanced with the DigeSEB enzyme blend to support digestion.