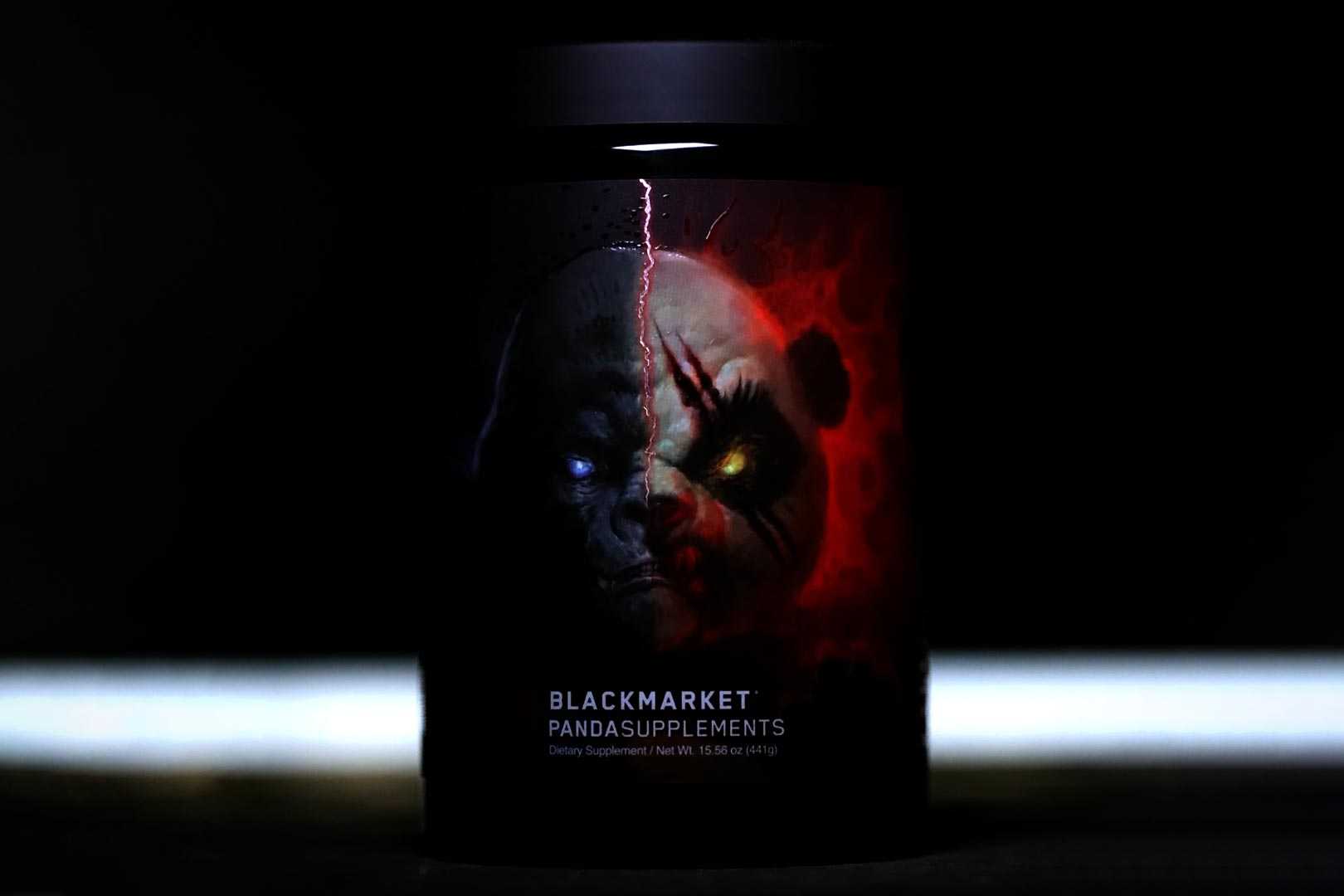 Panda Supplements caused quite a stir last week when it announced a promising collaboration with the original underground supplement company Black Market. All the two reputable brands did was confirm that they are coming together presumably for some sort of product, as we've seen many times before from Black Market, making special edition pre-workouts with the likes of Inspired and American Metabolix.
To add even more hype and excitement to the partnership between Panda Supplements and Black Market, today we have a complete look at the product itself, and it looks to be a supplement in flavored powder format. The bottle shows a face made up of half of Panda's mascot, which is, of course, a panda, and half of Black Market's iconic gorilla, each having its own distinct background and split by a red lightning strike.
The one thing the latest teaser from Panda Supplements and Black Market doesn't confirm is what kind of product are we in for. Our immediate guess is a pre-workout, purely because that is the only type of supplement we've seen when two competing brands collaborate. We'll find out more about the promising product shortly, as Monday of next week is the day Panda and Black Market are currently counting down to.