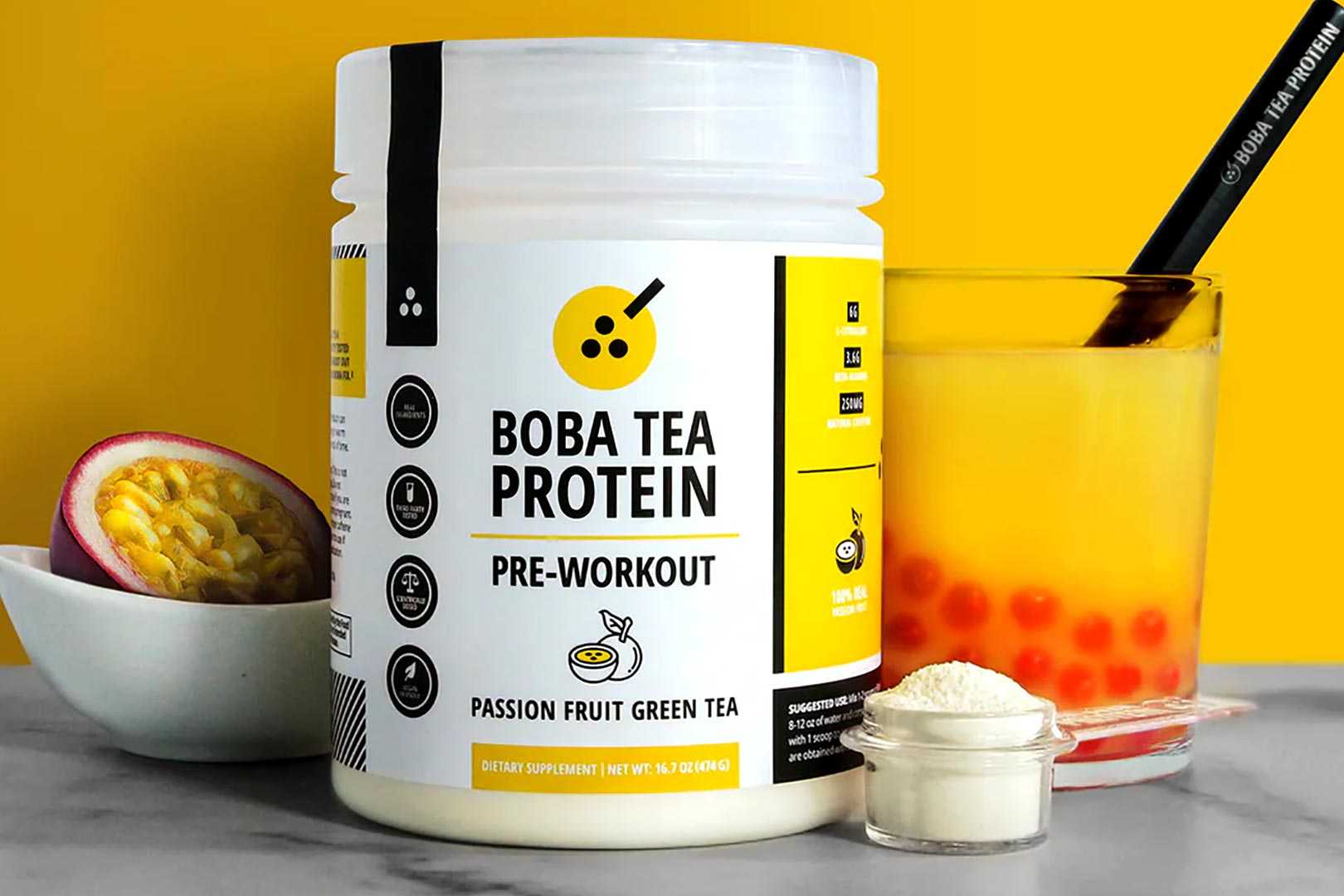 The hugely popular boba tea-themed protein brand, aptly named Boba Tea Protein, has been in the kitchen and cooked up another intriguing flavor creation for its growing family of supplements. Whenever Boba Tea Protein has something to share, it's almost always completely new and different, as there aren't many brands out there following that boba tea theme, and no one is doing it as high-paced as Boba Tea Protein.
Just last month, the protein brand showed off its creativity once again with a Milk Candy Milk Tea flavor of its Grass-Fed Whey Protein, featuring an alternative label design to celebrate Chinese New Year. Boba Tea Protein, as mentioned, has cooked up another flavor creation in Passion Fruit Green Tea; however, this time, it's not for its signature protein powder, but its pre-workout, previously only available in a Lychee flavor.
Boba Tea Protein's only three-month-old Pre-Workout will be getting its second-ever Passion Fruit Green Tea flavor this coming Friday, through its online store at bobateaprotein.com. The brand's fairly well-rounded pre-workout featuring the likes of 6g of citrulline, 3.6g of beta-alanine, and 250mg of caffeine, carries a regular cost of $44.99 for a tub of 20 servings, which will presumably be the same for Passion Fruit Green Tea.