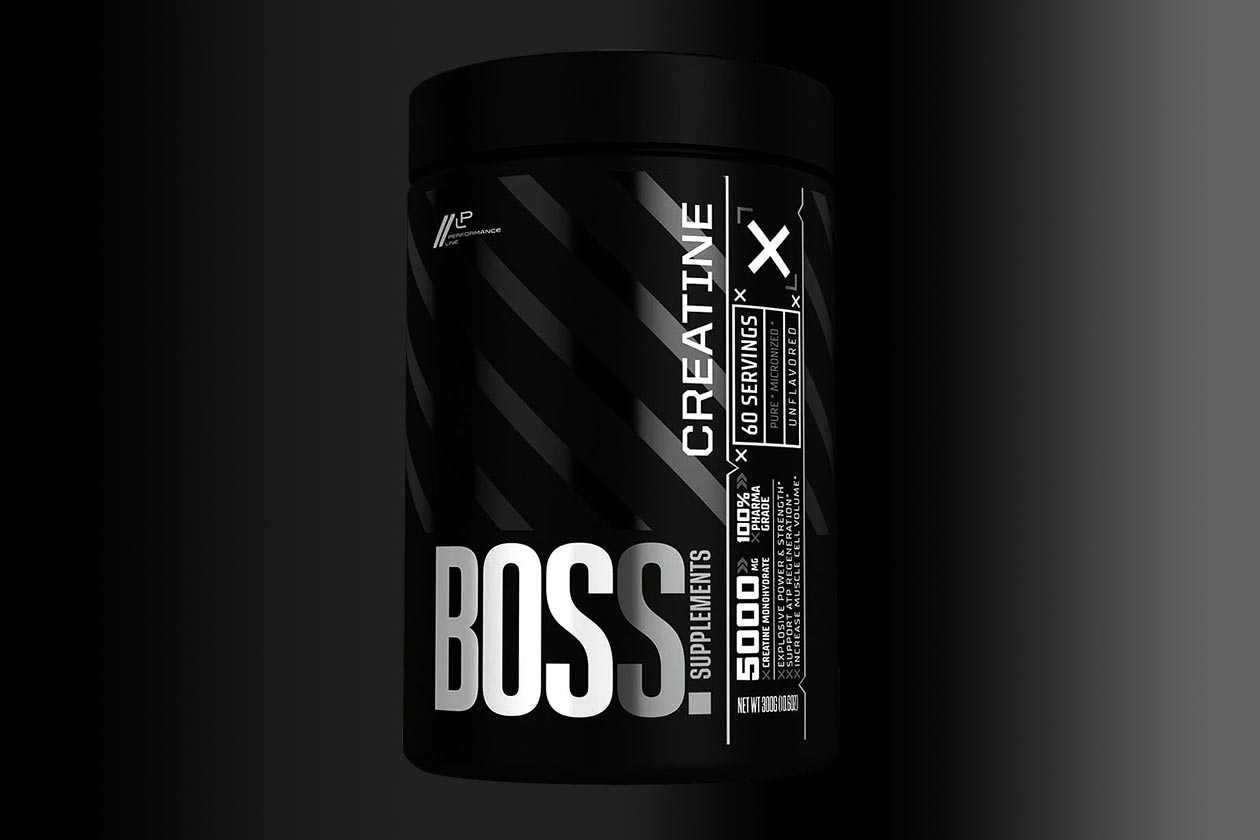 Boss Supplements is a retailer that is about to make the major move of creating its own line of products, starting with Boss Creatine. The store has come out with clothing and accessories, but never an actual supplement, and that is what we're getting in Boss Creatine. While it is a bulk, mostly standalone formula, the brand has done something to it to make it more effective and separate it from the field.
Boss Supplements is launching Boss Creatine this coming Wednesday, through its online store, at a price of $39.99 for a tub of 60 servings. As per the name, this is a creatine product featuring a full 5g dose of tried and true creatine monohydrate in each of its servings. Alongside the creatine, Boss has thrown in 50mg of AstraGin to enhance and support absorption, in turn making the creatine more effective.
You get all of the usual muscle strength and size benefits from the creatine monohydrate, and to make it easier to stack alongside other flavored powder supplements, Boss Creatine is unflavored. We're not sure what Boss Supplements' plans are beyond the creatine, whether it'll lead to the addition of other products, but we look forward to the launch and where it takes the sports nutrition retailer.