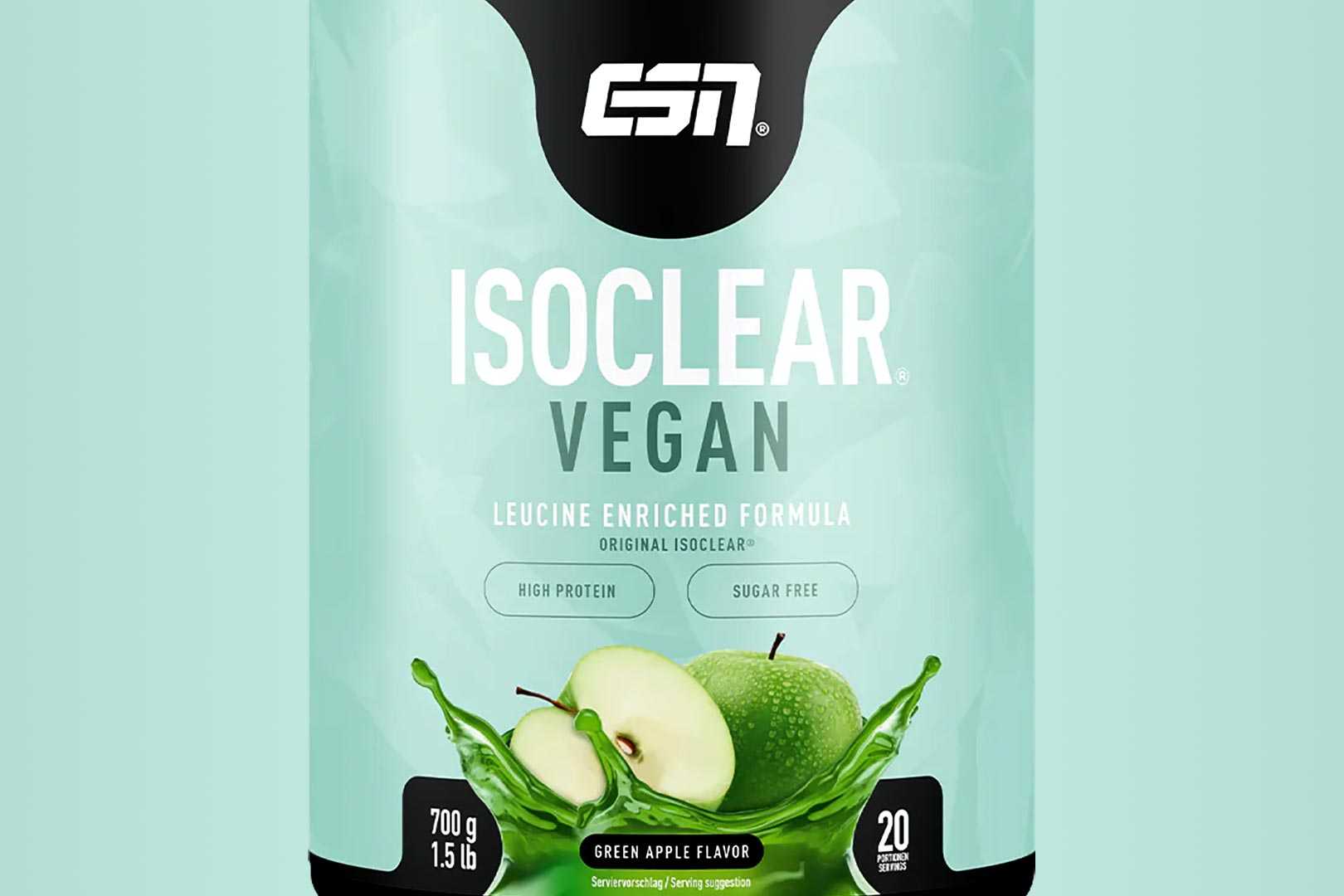 The trend of fruity and refreshing protein powders has gone through many different brands and areas around the world over the past few years, including the German giant ESN with ISOClear Whey Isolate. A few of those companies have taken it one step further and brought that clear and refreshing approach to other types of protein-based supplements such as plant-based, high-calorie gainers, and even weight loss protein.
ESN in Germany has expanded on its original ISOClear Whey Isolate protein powder, introducing a vegan-friendly alternative that goes by the similar name of ISOClear Vegan. It's essentially the same concept in a lean protein supplement that comes in fruity flavors as opposed to the more traditional milkshake, dessert-style tastes of Chocolate and Vanilla.
ISOClear Vegan from ESN provides 22g of protein per serving, all from hydrolyzed pea, alongside added leucine to bring up the amino acid profile, 1.7g of carbohydrates, no fat or sugar, and a strong 106 calories. As for the menu, despite the brand's original ISOClear Whey Isolate having well over ten to choose from, the plant-based spin-off has only one to start, so it's not really a menu yet, with a classic Green Apple.