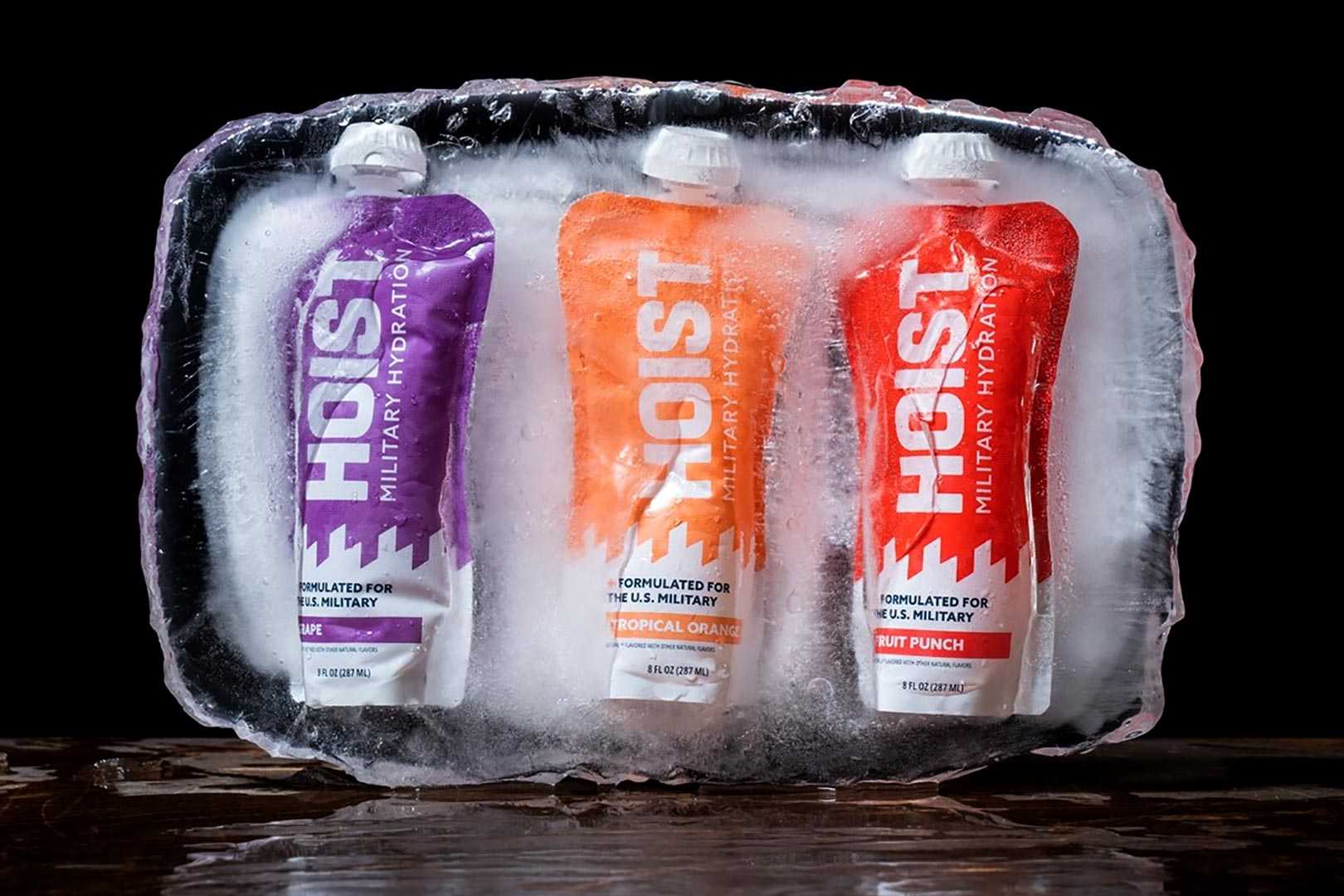 While the hydration space has seen a burst in popularity over the last year or two, Hoist has been competing in it for some time with its flagship sports drink, referred to as IV-Level Hydration. The product proudly claims to have three times the electrolytes or a traditional hydration beverage, alongside 14g of carbohydrates, almost all of that sugar at 13g, with six flavors, including the likes of Peach Mango and Dragon Fruit.
On top of its IV-Level Hydration sports drink, Hoist also has Military Hydration, an electrolyte and carbohydrate supplement approved for use by the US military and previously only available in single-serving stick packs. The hydration-focused brand has expanded its Military Hydration product into a series with an alternative version, which is identical to the stick packs on the inside, but the format is much more convenient.
Hoist has put together a Military Hydration Pouch, which features all of the same ingredients and dosages as half a serving of the Military Hydration sticks — electrolytes for hydration and carbohydrates for fuel — squeezed into an 8oz pouch. As mentioned, it's a more convenient option for those on the go, and to make things even easier, it comes in the same flavors as the stick packs in Fruit Punch, Grape, and Peach Mango.
Like Hoist's original IV-Level Hydration sports drink and the previously only format of Military Hydration, you can purchase the newly released Military Hydration Pouches straight from the brand's online store. Being produced and packaged the way they are, they aren't as cost-effective as the stick packs at $35 for a case of 24 pouches versus $19.99 for 12 stick packs, although remember, a single pouch equals half a serving of a stick.