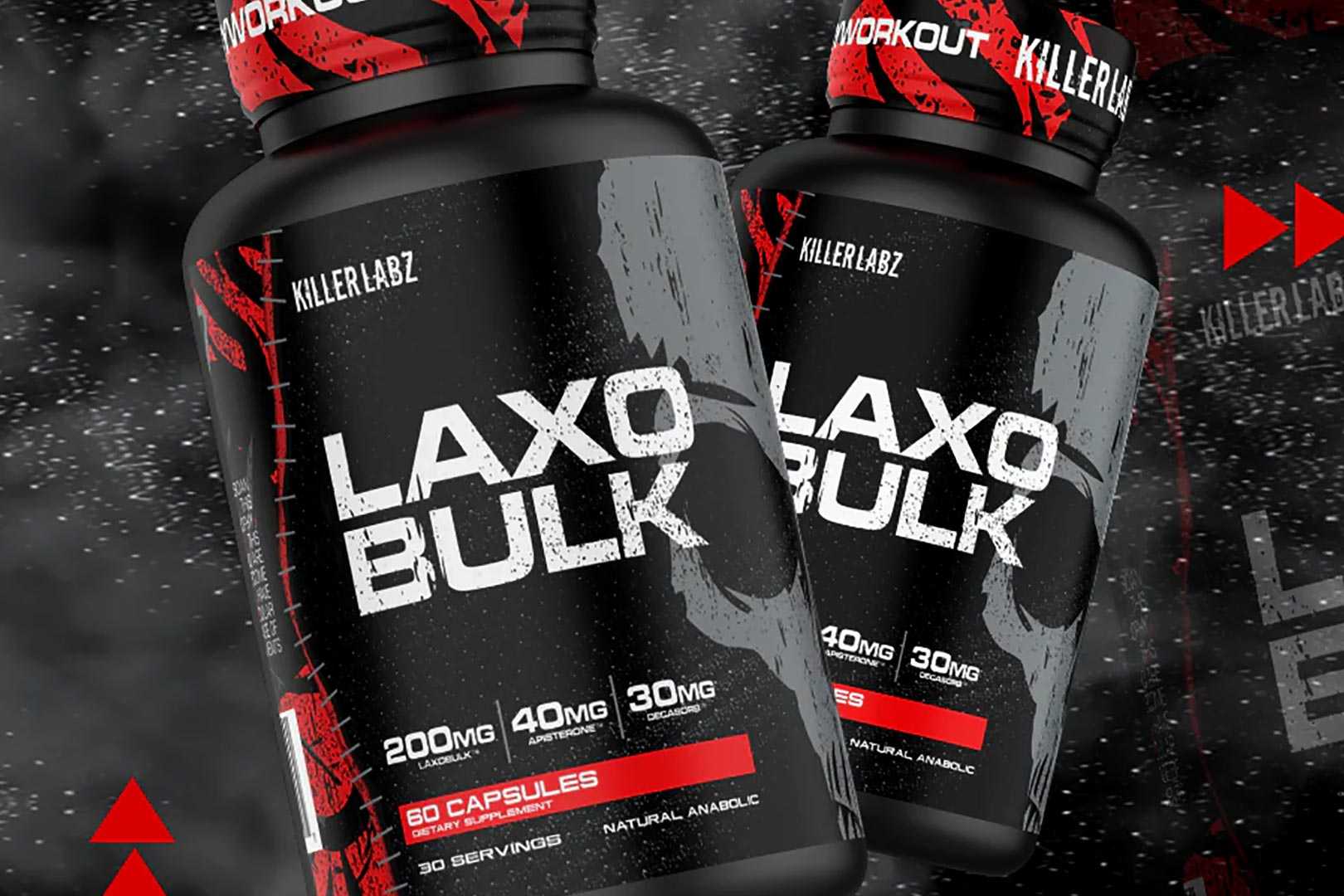 Yesterday, Killer Labz's rebranded and slightly reformulated turkesterone-powered muscle builder Killer Turk, went live on its website and with a limited-time, introductory deal. The brand brings together turkesterone, rhaponticum carthamoides, and DecaSorb Technology, and during the sale celebrating the launch of the supplement, you can get it at $42.49 for a full-size bottle of 30 servings.
Killer Labz has quickly followed up the debut of Killer Turk with the return of a product it previously had available, which has been rebranded, although unlike everything else from the hardcore brand, this one has not been changed in any way. Brought back to the Killer Labz is Laxobulk, another muscle-building supplement combining Laxobulk laxogenin, Apisterone apigenin, and DecaSorb Technology.
Killer Labz has maintained all of the original dosages of the ingredients for its newly branded and available again Laxobulk, with 200mg of the title ingredient Laxobulk a serving, 40mg of Apisterone, and 30mg of DecaSorb. The price of the product is $49.99, the same as Killer Turk, and it also has a limited time discount to celebrate its release with 15% off using the coupon code "LAXO15".