Mammoth Supplements in Canada has come out with a third pre-workout to go alongside its current pair of Mammoth Pump and Mammoth Swell. The new supplement is Mammoth Shock, which fits right in around the brand's more mainstream competitor Mammoth Pump and stimulant-free Mammoth Sweel, with Mammoth Shock being a more advanced, premium competitor also featuring a more intense level of energy.
While Mammoth Supplements primarily promotes Mammoth Shock for its sensory benefits of energy and focus, it really is a more advanced pre-workout featuring a comprehensive formula for a variety of effects. The product has a strong selection of pump-enhancing ingredients, including 6g of citrulline malate, twice as much as Mammoth Pump, a gram of agmatine, 200mg of pine bark, and another gram of glycerol.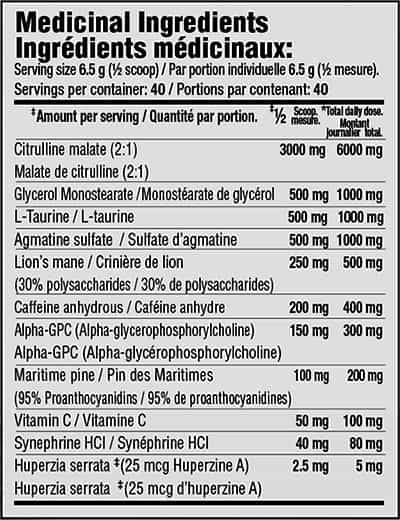 Following on from all of that, Mammoth Shock has a gram of taurine, 25mcg of huperzine, half a gram of the nootropic mushroom extract lion's mane, 300mg of alpha to support focus, and 80mg of synephrine. As mentioned, there is a heightened level of energy in Mammoth Shock, going double the dose of caffeine you get in Mammoth Pump up to 400mg in a maximum serving for an intense hit of energy.
Mammoth Shock is out now in Mammoth Supplements' home country of Canada, and it doesn't cost all that much directly from the brand at $49.99 (37.26 USD). Keep in mind that this is a tub of 20 maximum servings or 40 half servings, whereas the original Mammoth Pump has 30 full servings. Despite being a completely new product, Mammoth Shock has a strong selection of flavors with a total of five options.