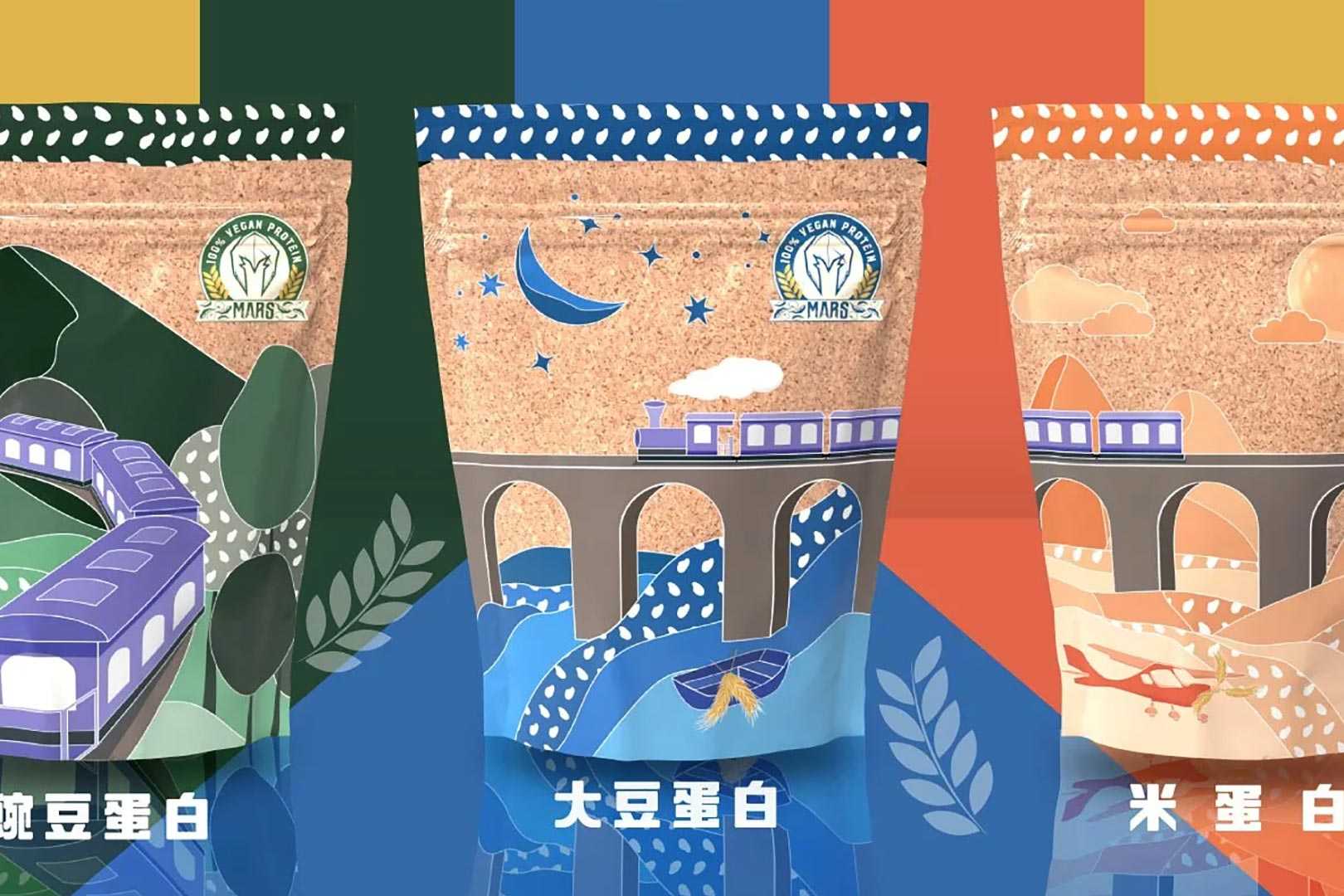 The consistently creative and always-interesting sports nutrition brand Mars in China specializes in the business of protein powder, and it has a lot of different protein-powered supplements. For as long as we've known the brand, all of those protein powders have been whey-based or rely on some sort of dairy source of protein, although this month, Mars is opening up to a different audience with its Vegan Protein Series.
Mars' Vegan Protein Series is a collection of three different supplements, all protein powders, and each relying on a different plant-based, vegan-friendly source of protein. The products are referred to by their key ingredient with Vegan Pea Protein, Vegan Soy Protein, and Vegan Rice Protein. They all have relatively lean nutrition profiles led by 23 to 27g of protein and calories as low as 114 and as high as 124.
It's certainly a creative way to enter the world of plant-based protein powder, giving fans a variety of variants and versions to choose from, and even more interestingly, they each come in many different flavors. Vegan Rice Protein has two tastes in Chocolate and Milk Tea; Vegan Pea Protein has five with Rice's two plus Unflavored, Kyoto Matcha, and Oolong Milk Tea; then Vegan Soy Protein has the same five as Pea plus a Soy Milk option.
As mentioned, Mars heavily specializes in protein powder, with several competitors in the category, but they were previously all dairy-based supplements. The Vegan Protein Series gives its already strong fanbase a few new products and approaches to protein to choose from, plus it'll bring in health-conscious individuals and fitness enthusiasts that live a vegan lifestyle and only use plant protein powder.