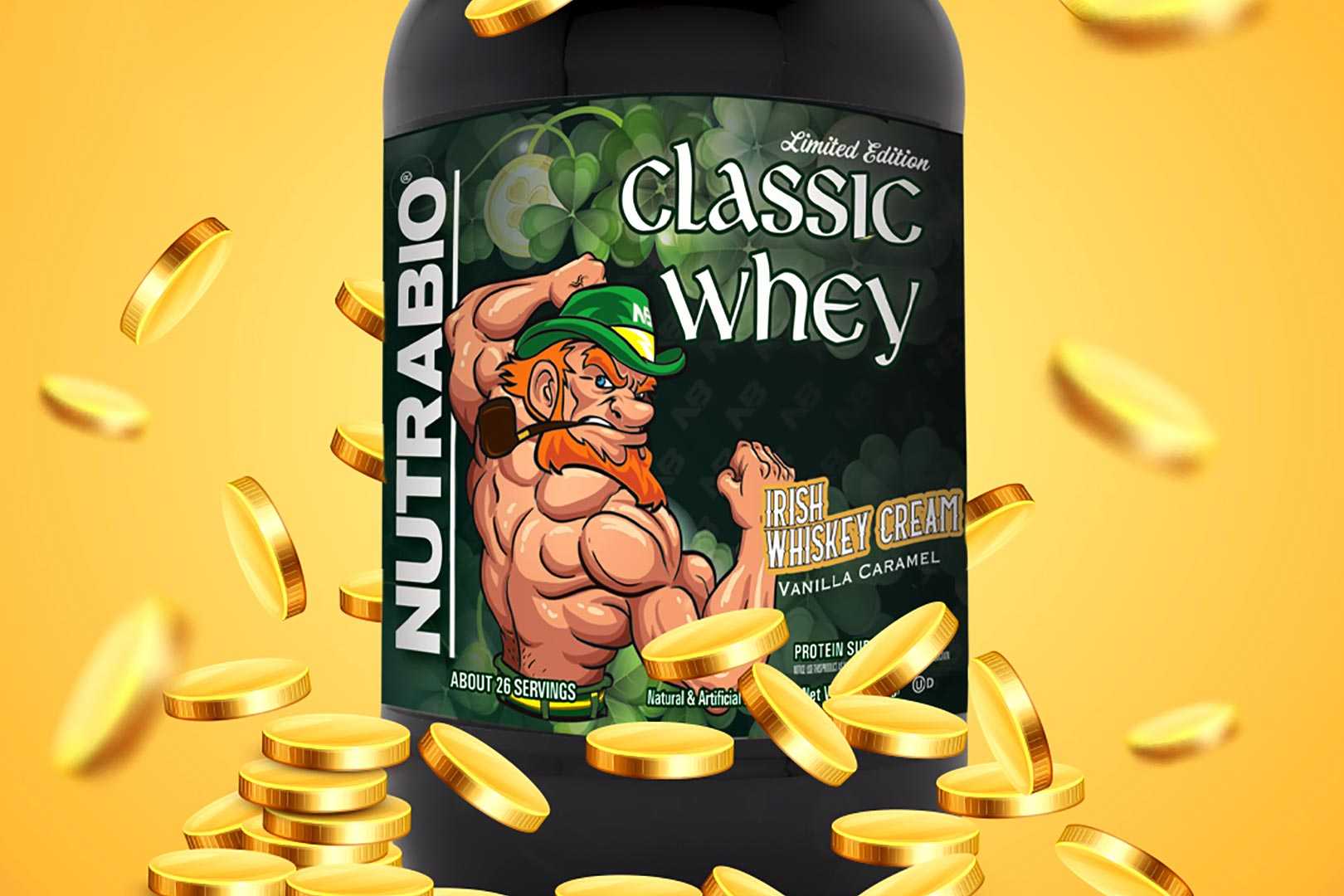 Nutrabio recently teased the return of its limited edition, St. Patrick's Day-themed flavor of Classic Whey protein powder in Irish Whiskey Cream. The reputable brand posted a picture of the jacked leprechaun seen on previous iterations of the product, which is what put us on the idea of it. One week later, Nutrabio has come out and confirmed that we were indeed correct, and Irish Whiskey Cream Classic Whey has returned.
Over at nutrabio.com, for a limited time, you can purchase Irish Whiskey Cream once again for Classic Whey protein powder, which is a sweet and smooth vanilla caramel recipe. The macros on the product are as lean as any other flavor of the supplement, led by a strong 25g of protein a serving, entirely from whey concentrate. That sits alongside 3g of carbohydrates, 2g of that sugar, 2g of fat, and a reasonable calorie count of 130.
At the moment, Irish Whiskey Cream Classic Whey is on pre-order through Nutrabio's website, with shipping taking place in one week on Friday, the 3rd of March. If you do get over there and secure yourself a tub or more, you can use the coupon code "LCKY10" to save 10%, dropping the product from its usual $39.99 for a 2lb tub to a discounted $36.