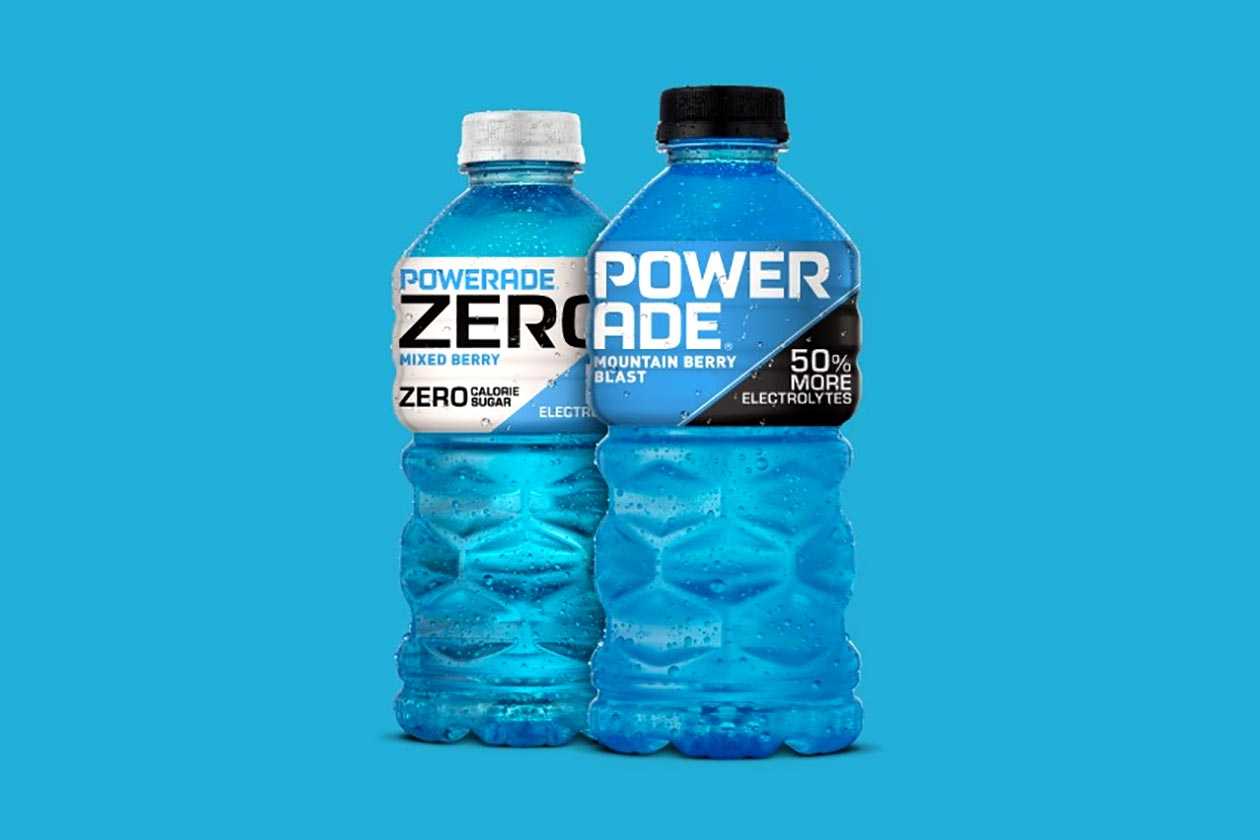 The hydration space has seen a lot of action over the past year or two, with several newcomers in both formats; convenient on-the-go beverages and flavored powder supplements. The drinks have made a lot more noise with the likes of Prime from Logan Paul and KSI, the Hydration Sensation Vooz from the maker of Bang Energy, and Applied Nutrition's sell-out zero sugar beverage Body Fuel.
One of the longer-running competitors in the world of hydration drinks is following all of that recent action with a bit of a revamp. Powerade has updated the formula behind its signature sports drink and refreshed the label design. You can get a glimpse of the improved product in the image above, adding a bit more flavor-related color to its branding and increasing the electrolytes by 50%.
The revamp has been applied to the two standard sizes of the flagship Powerade hydration-supporting sports drink, 20 and 28oz, and its many different flavors, including the likes of Grape, Orange, Lemon Lime, White Cherry, and Mountain Berry. The nutrition-friendly Powerade Zero, with no sugar, carbohydrates, or calories, has also been transformed, getting a rebrand and more electrolytes.