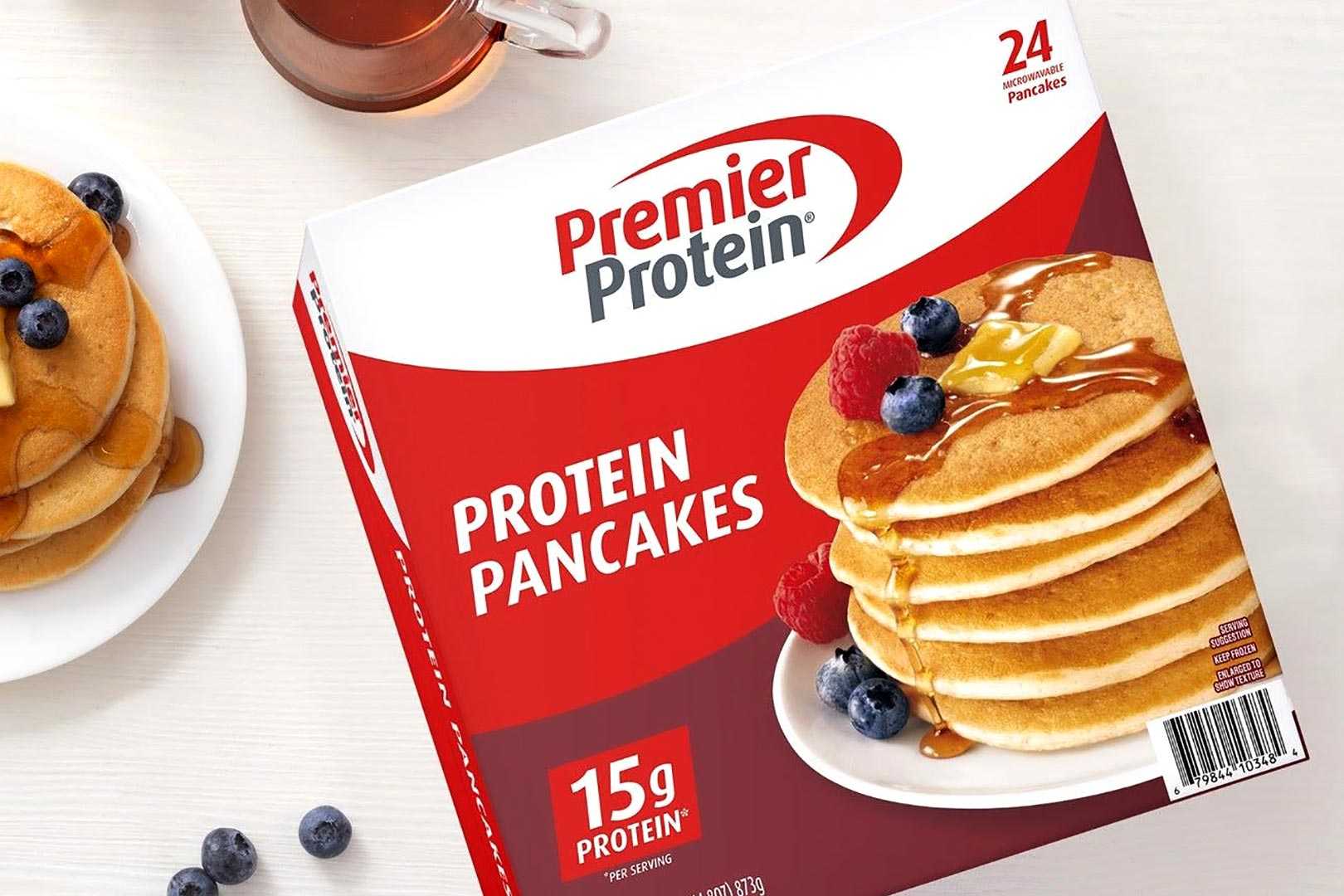 The mainstream brand Premier Protein, known for its various protein shakes, including the recently released nighttime-specific Good Night, has put together a very different way for its fans to get in their protein. The company has created something that you can eat, and unlike most products of this sort in this industry, Premier's does not require any sort of mixing or cooking.
Premier Protein Pancakes is a box of high-protein pancakes that provide 15g of protein in a serving of three soft and delicious pancakes, alongside 27g of carbohydrates, 5g of that sugar and a gram of fiber, 3.5g of fat, and 210 calories. If you're looking for the numbers on a single pancake that weighs around 36g, you can divide those macros by three to 5g of protein and 70 calories.
It is worth reinforcing that Premier Protein Pancakes are pre-made, and all the brand asks you to do is store them in your freezer, and before eating, throw them in the microwave for about a minute, and they come out hot, fluffy, and ready to go. Most of the time we see protein pancakes, it is a powder that you mix with water and cook like traditional pancake batter, not like Premier's.
Premier Protein Pancakes are available from the wholesale membership-only retailer Sam's Club, and they're incredibly cost-effective. The protein-packed product currently comes in a large box of eight packs of three classic Buttermilk-flavored pancakes, giving you 24 pancakes in total. From Sam's Club, that sizeable set is priced at just $9.98, working out $1.25 per three.