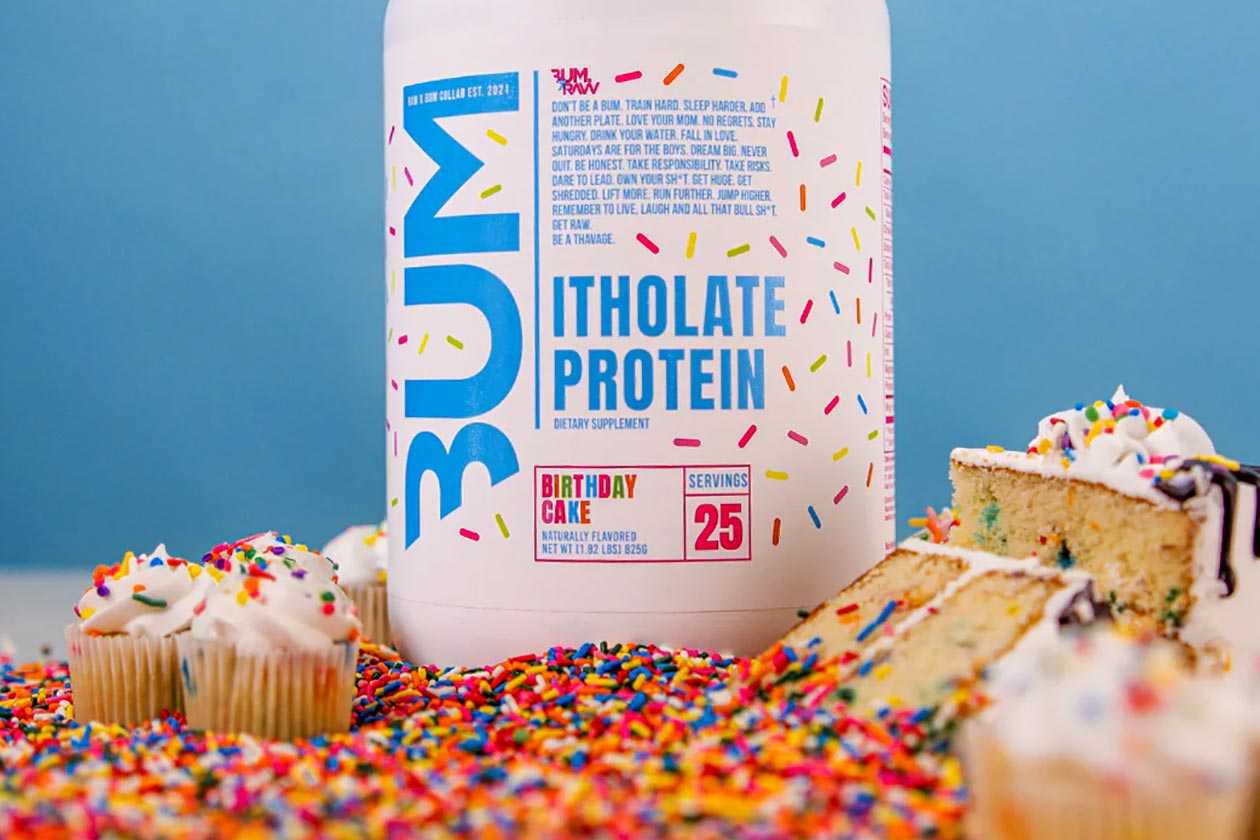 Raw Nutrition has added a bit of a surprise, and a colorful one at that, to go alongside the debut of its cost-effective CBUM Series pre-workout, appropriately named Essential Pre-Workout. Paired with the more value-focused supplement, the Brand Of The Year nominee for 2022 has put together another flavor for a separate product that's also a part of the CBUM family in the premium and whey isolate-based Itholate Protein.
In celebration of the now four-time Classic Mr. Olympia champion Chris Bumstead's 28th birthday, Raw Nutrition has crafted a Birthday Cake flavor of Itholate Protein, which isn't the 4 Peat product we're still expecting, but either way, it's here, and ready to celebrate. With the story and purpose behind Birthday Cake, it's no surprise that it is a limited launch, so it won't be hanging around like Itholate Protein's other options.
You can purchase Raw Nutrition and Chris Bumstead's Birthday Cake Itholate Protein directly from the brand's online store, and like Essential Pre-Workout, you can bring the price of the protein powder down using Bumstead's own coupon "CBUM" to $46.75 for a tub of 25 servings.