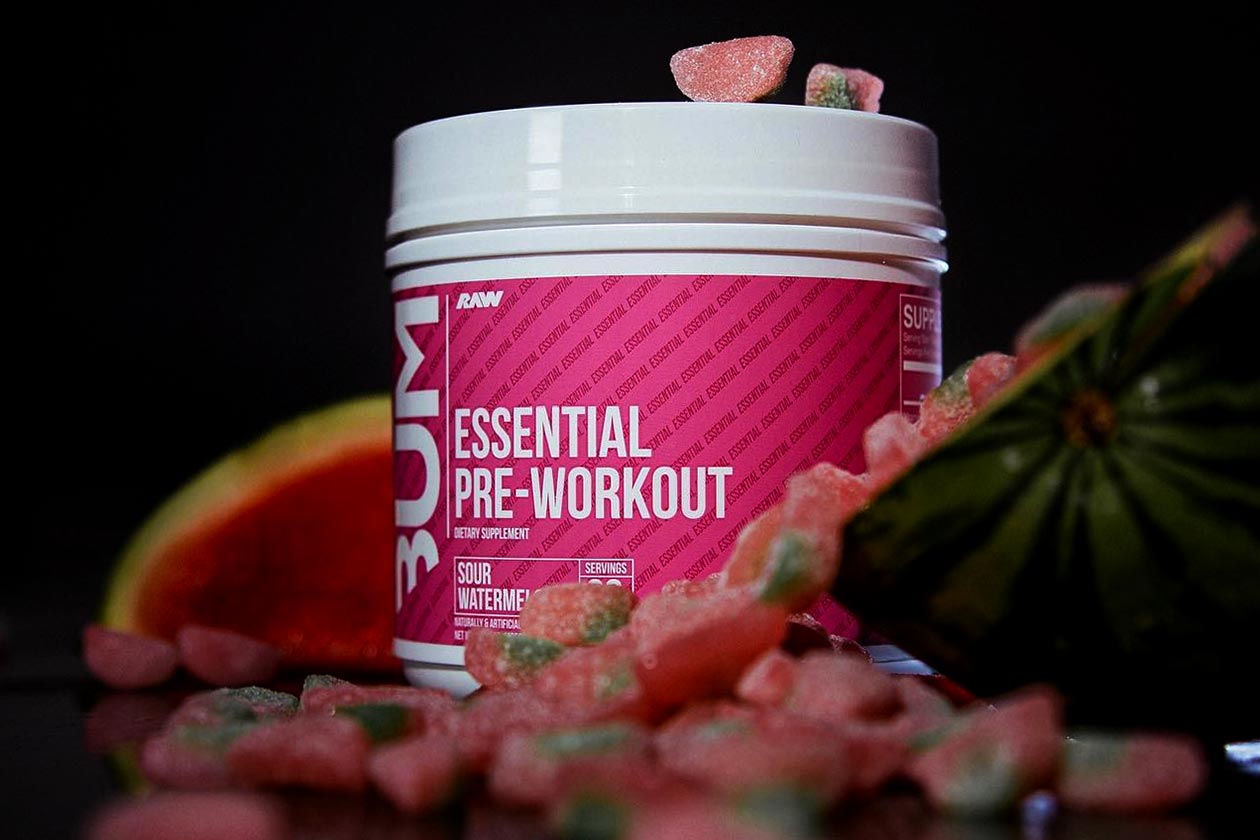 Raw Nutrition and Chris Bumstead's basic and more value-focused supplement Essential Pre-Workout has gone live today, bang on the day the brand said it would when it completely unveiled the product. The formula behind the pre-workout isn't overly long or over-the-top dosed, as mentioned, it is more about providing a reliably effective experience while keeping the price down, and it does just that.
The cost of a bottle of the CBUM Series Essential Pre-Workout directly from Raw Nutrition is just under that rarely broken $30 mark at $29.99, and you can drop that even further with any of the ongoing athlete or ambassador coupons. Chris Bumstead's own code "CBUM" does indeed work on the supplement, bringing it down from that already reasonable $29.99 to $25.50, and that is for a tub of 30 full servings.
As a quick refresher on what's in Essential Pre-Workout from Raw Nutrition, to drive pumps you get 4g of pure citrulline, 3.2g of beta-alanine for performance, a solid 2g of tyrosine for focus, 200mg of natural caffeine for energy, Himalayan pink salt for hydration, and a gram of taurine. It's a balanced formula and even has room to go up to two servings if you don't mind the extra beta-alanine and 400mg of caffeine, although one is the maximum suggested.