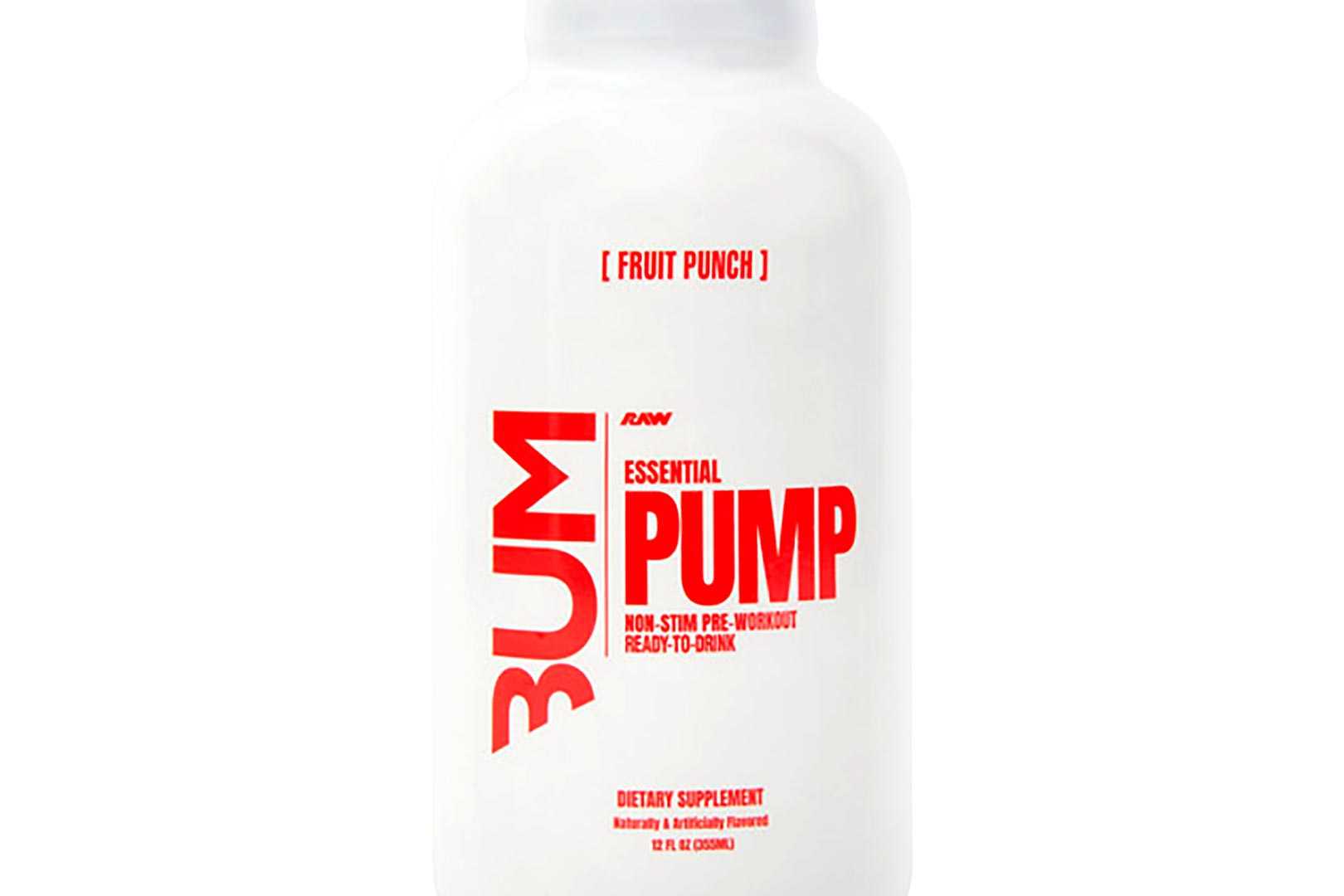 Redcon1 recently expanded its catalog of on-the-go, ready-to-drink products with a premixed spin-off of its long-running, stimulant-free pre-workout Big Noise in the Big Noise RTD. Like the original, the beverage features ingredients for pumps and focus, although the formula is not quite as advanced with 3g of citrulline malate, another 3g of glycerine, 200mg of citicoline for focus, and 140mg of pink Himalayan salt.
While stimulant-free pump pre-workout RTDs are incredibly uncommon, that is precisely what Raw Nutrition is currently rolling out via the distributor Europa to go alongside its popular and well-put-together Thavage Pre-Workout drink. Making its way to stores is Essential Pump, another supplement under the brand and Chris Bumstead's CBUM Series, and it is a ready-to-drink pre-workout that doesn't have any stimulants.
While Raw Nutrition's Essential Pump RTD does sound like it's all about supporting and powering muscle pumps, there is more to it. To take care of that title benefit, it comes with a reliable 5g of pure citrulline, half a gram of agmatine, and another hefty highlight of 3g of betaine. Then to help with performance, there is a gram of taurine, 200mg of pink Himalayan salt, and 3.2g of the widely used beta-alanine.
The formula Raw Nutrition has put into its Essential Pump RTD is quite similar to what you get in the Thavage Pre-Workout RTD, minus, of course, the energizing components. That also has citrulline, beta-alanine, betaine, agmatine, taurine, and pink Himalayan salt; however, some of the dosages have been increased and decreased. Either way, that core selection is there, minus the few ingredients Thavage has for energy and focus.
Essential Pump RTD is an interesting product from Raw Nutrition, and is a nice alternative to its other ready-to-drink offering, the Thavage Pre-Workout RTD, for occasions when fans may not want any stimulants. Once again, the convenient, on-the-go supplement is rolling out to stores in bottles of the same volume as Thavage at 12oz, in Rainbow Sherbet and Fruit Punch flavors, each with 3g of carbohydrates and 13 calories.