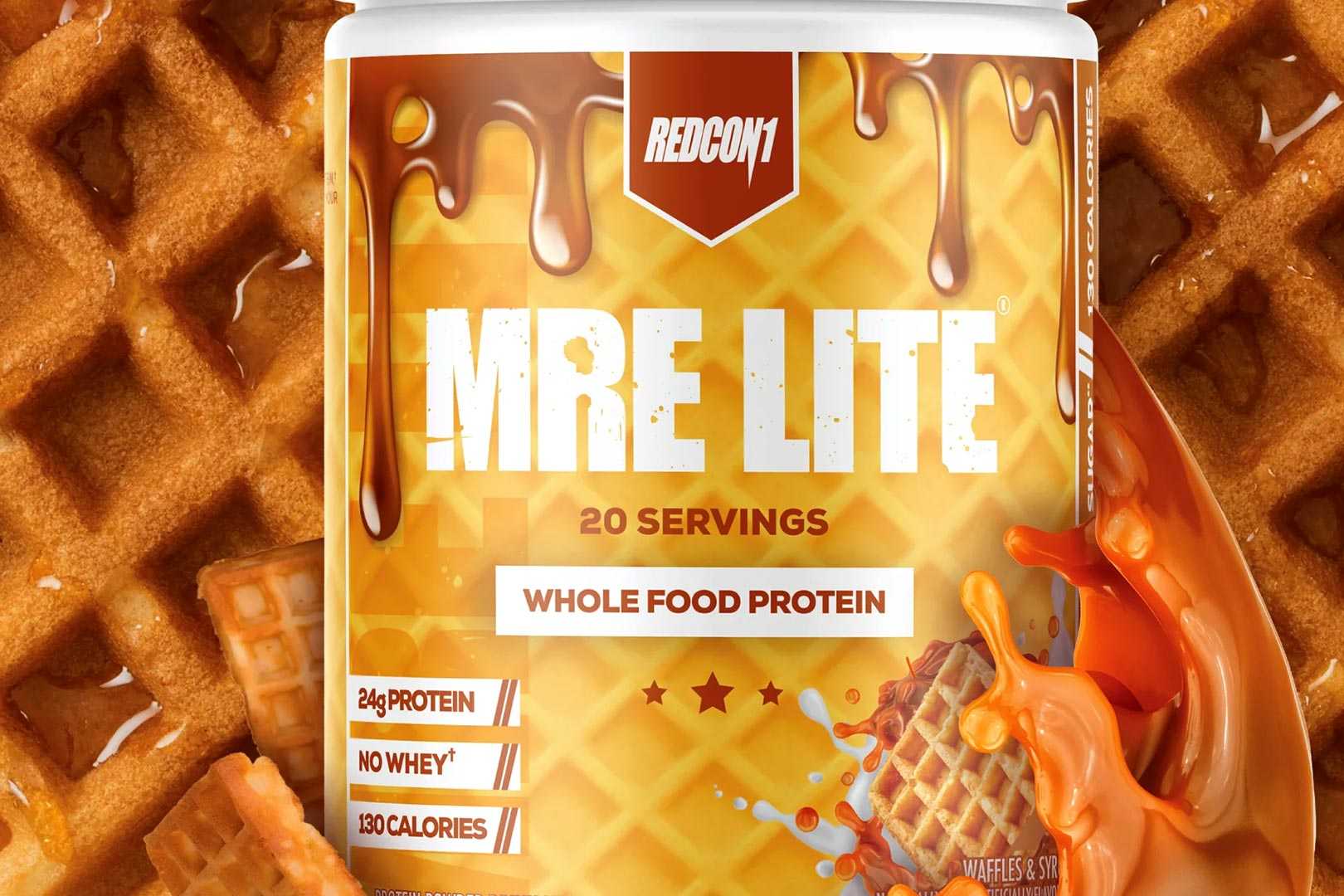 Two-time Brand Of The Year winner Redcon1 has a new flavor this week, and despite most of the flavor extensions from the sports nutrition giant going to its pre-workout Total War, that's not what we have here. The hugely successful brand has decided to turn its attention to another one of its more known supplements in the world of protein powder, with the multi-source formula MRE Lite.
For those not familiar with MRE Lite, it is a spin-off of Redcon1's real food meal replacement MRE, with the difference being this is a more traditional protein powder, focusing primarily on being a solid source of protein. The supplement proudly doesn't rely on conventional and common whey to provide its 24g of protein per serving, and currently, you can get it in a Waffles and Syrup flavor.
The unique and rather intriguing Waffles and Syrup flavor of MRE Lite is available now through Redcon1's online store, although it is not around for good. The brand has launched it as a limited edition item, so be sure to jump on it at $29.99 for a tub of 20 servings, if you like the sound of it. The full nutrition profile of the new and limited flavor packs that usual 24g of protein, alongside 3g of carbohydrates, a gram of that sugar, 2g of fat, and a calorie count of 130.