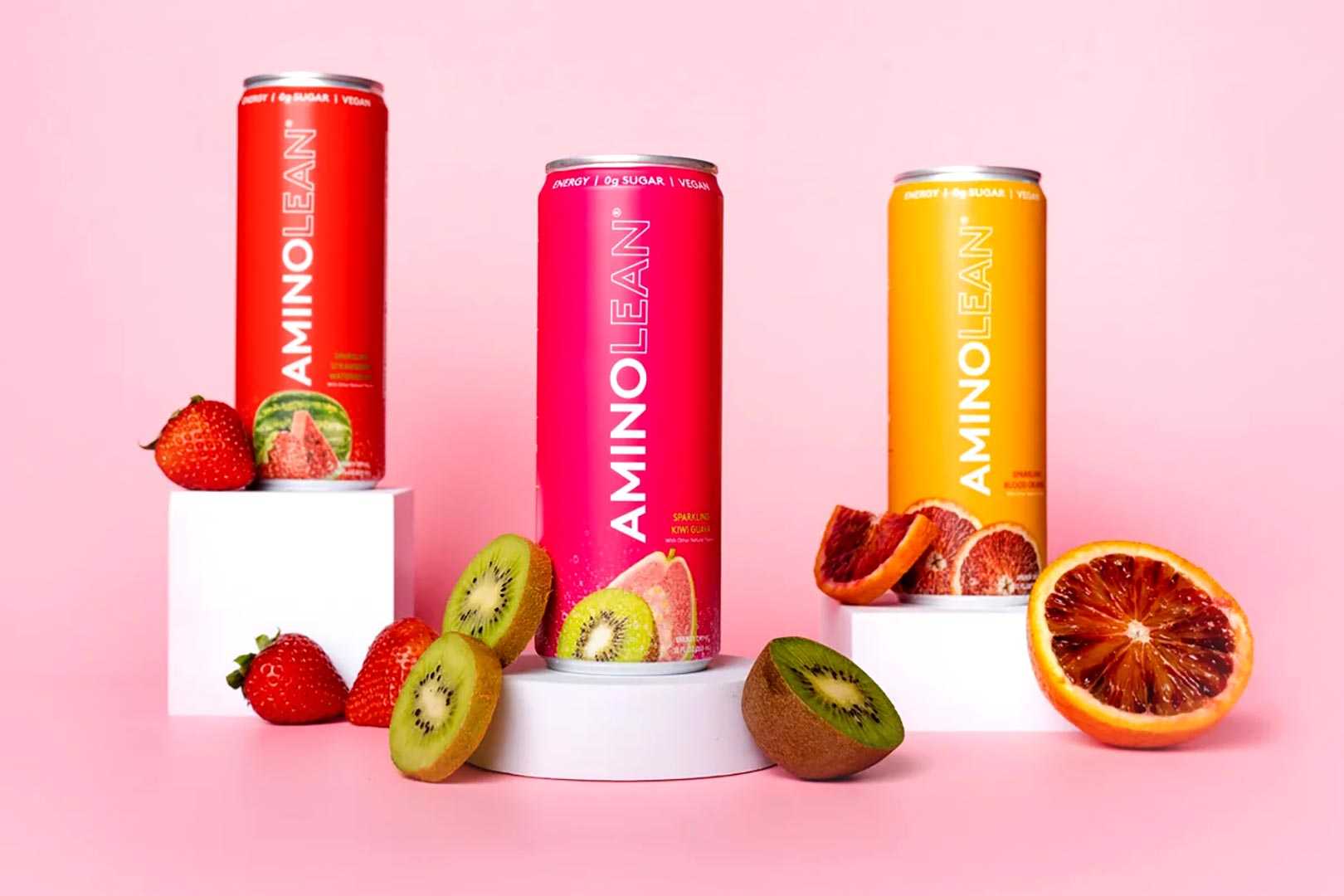 The energy drink space has seen a massive injection of newcomers over the past couple of years, and many of those have been supplement companies expanding their reach into the world of energizing beverages. RSP Nutrition is the latest to do precisely that, although instead of putting together something completely new and different, it has created a spin-off of its popular hybrid weight loss product, AminoLean.
RSP Nutrition's AminoLean Energy Drink continues the approach of the original AminoLean supplement; however, its variety of ingredients is not quite as complex. The product comes with all nine EAAs to support muscle recovery, with no combined or individual dosages listed for any of the aminos, vitamin C, carnitine, then a 200mg blend of InnovaTea natural caffeine and theobromine for an anytime boost in energy.
While there are some ingredients in the AminoLean supplement that you won't find in the AminoLean Energy Drink, RSP Nutrition does a great job at getting them close. They both have all nine EAAs, but again, unlike the original product, there isn't any mention of much we get per can, and the energy blend is identical, as the supplement also has a 200mg combination of InnovaTea natural caffeine and theobromine.
RSP Nutrition's AminoLean Energy Drink is available directly from its online store as well as the online giant Amazon, with the latter actually being more expensive than the brand's website. Over at rspnutrition.com, you can get the beverage at $29.97 for a case of a dozen, in three fruity flavors, Blood Orange, Kiwi Guava, and Strawberry Watermelon, all without sugar and carbohydrates, and only five calories.