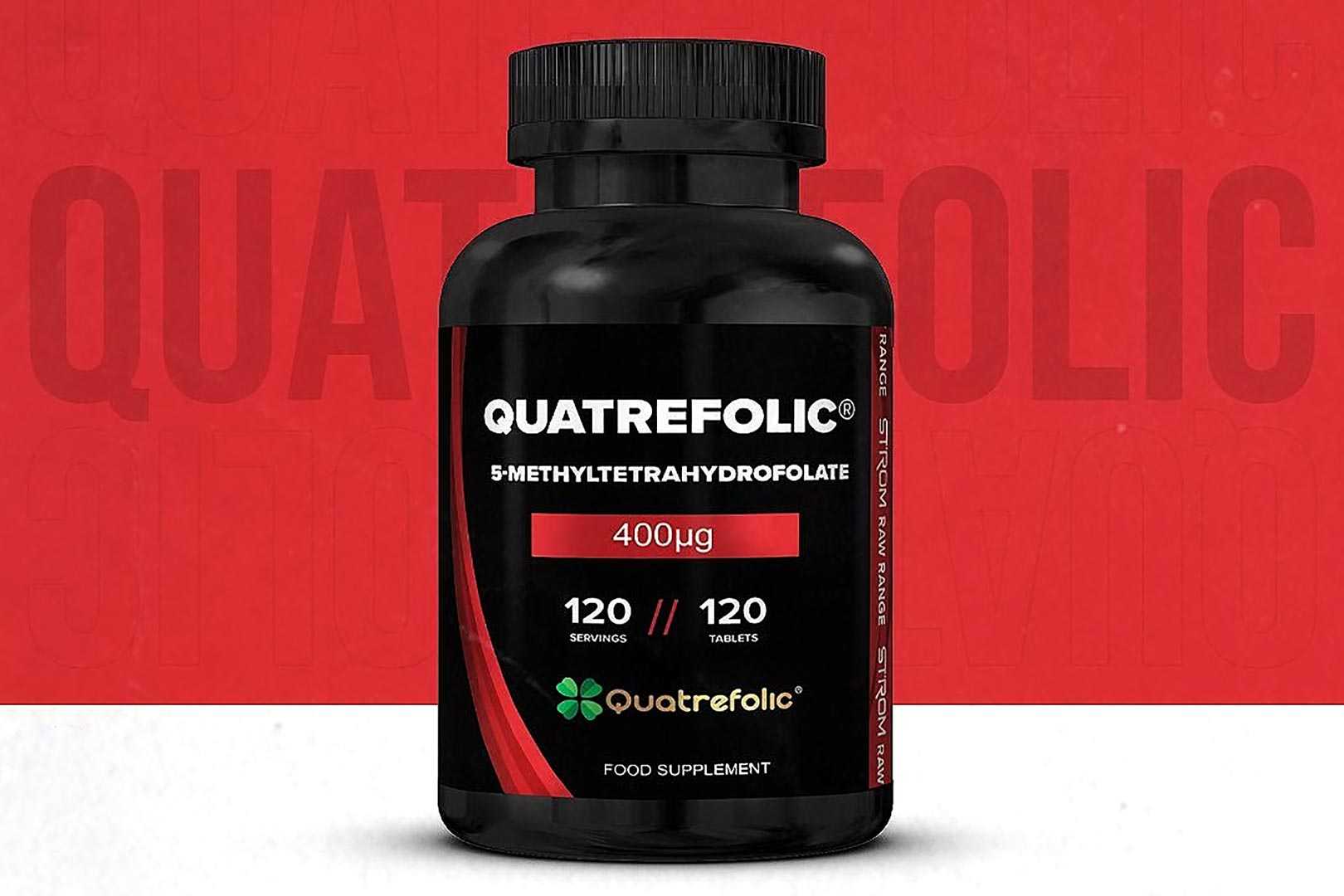 Strom Sports, known for its high-quality and well-put-together supplements, covers both ends of the spectrum with advanced and complex products as well as some more straightforward, standalone items. This week the UK-based brand is, once again, adding to that simpler side of its lineup with a supplement featuring only one main ingredient, although Strom still gives it a bit of a premium twist.
Quatrefolic is the latest from Strom Sports, and it is named after the primary ingredient with Quatrefolic branded folic acid. The notable difference between Quatrefolic and regular folic acid is it's considered a finished folic acid and doesn't require any metabolization by the body. The unique feature means the premium ingredient is significantly more bioavailable, resulting in higher efficacy for better benefits.
Strom Sports is releasing Quatrefolic in a bottle of 120 tablets, with 400mcg of the title ingredient in each. When the supplement eventually arrives, you'll be able to grab it from the brand's website at a reasonable £19.95 (24.09 USD). It is worth mentioning again that you get 120 tablets a bottle, as if you use it as directed at once a day, it'll last quite some time, getting you through four months.