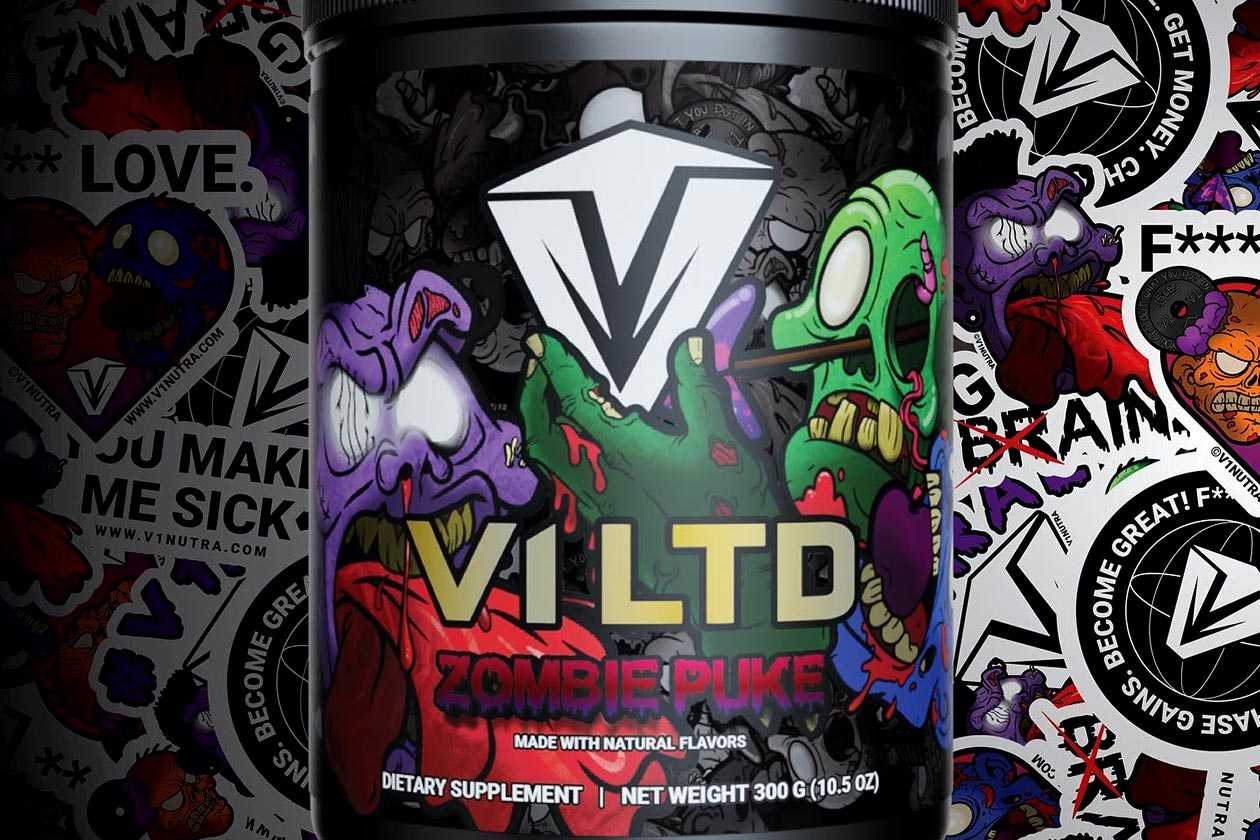 V1 Nutra has shared more details about its previously previewed, limited edition version of its signature pre-workout, self-titled V1. The upcoming supplement is V1 LTD or V1 Limited, and it features an alternative formula compared to the original. It's also going to have a different flavor named Zombie Puke, making it a mostly new experience even for those that are already familiar with the V1 pre-workout.
We've got the facts panel for V1 Limited directly below, and while most special edition spin-offs or limited edition versions are slight tweaks on the standard product, that is not the case here. V1 Nutra has really mixed things up on the formula side, crafting a supplement that's more focused on increasing and enhancing muscle pumps but still including ingredients for the other core pre-workout effects.
V1 Nutra has removed citrulline malate, which is in the original V1 at a hefty 9g a serving, but for V1 Limited it's added several premium and proven pump components in 254mg of VasoDrive, 750mg of ViNitrox, and 1.5g of Nitrosigine. Again there are still ingredients for other benefits, such as 3.2g of beta-alanine for performance, NeuroFactor for focus, and the same 200mg of caffeine for energy; plus, V1 Nutra has added the reliable AstraGin for better absorption and efficacy.
The growing and always interesting V1 Nutra continues to put together intriguing and exciting products, with V1 Limited certainly continuing that. As mentioned, the brand has really spiced things up in the formula, offering an experience geared towards pumps, but, more importantly, something different to the regular V1. The supplement is launching shortly and is limited, with only 1,000 units available.