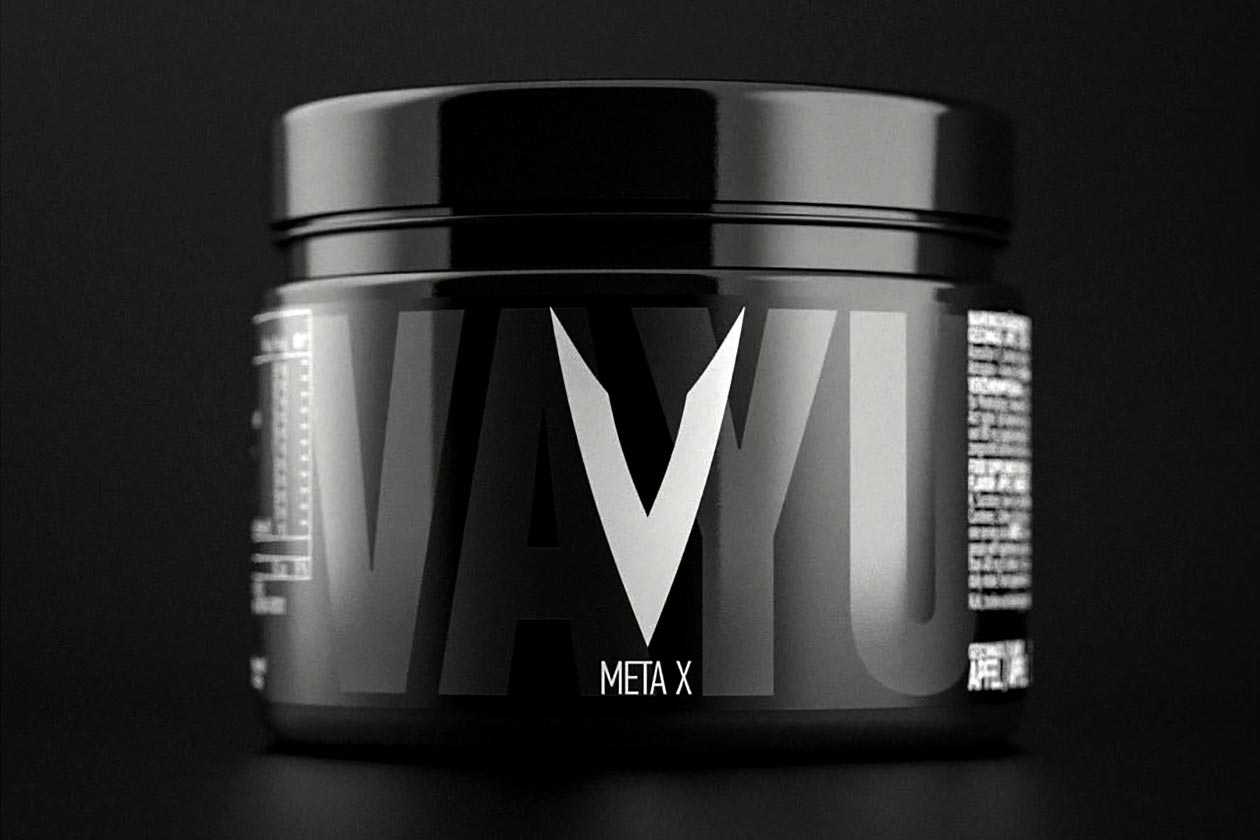 This weekend, premium German brand Vayu is launching a sequel or new and improved version of its energizing supplement Meta+. The follow-up is named Meta X, similar to the more advanced spin-off of the brand's packed-out pre-workout, Nitro X. We're not 100% certain if Meta X will completely replace Meta or act as an alternative to the original; either way, the formula is a huge step up.
Vayu is asking fans to "evolve with us" in Meta X, and that is a great description of the advanced energy supplement, as it is indeed an impressive evolution from the first iteration. All of the key ingredients from Meta are in the more premium Meta X, but they've been joined by several other components to support fat burning, mental focus, wellness, and further enhance energy.
We've got the facts panel for Vayu's Meta X in the image above, and as you can see, the original's bitter orange, quercetin, naringin, and caffeine are all still in the mix with altered dosages, and in quercetin's case, you get the Quercefit version. Joining all of that is 100mg of the proven weight loss ingredient InnoSlim, 500mg of the Green Select blend, a gram of carnitine tartrate, 750mg of n-acetyl-l-tyrosine, and 10mg of BioPerine to improve absorption and efficacy.
As mentioned, Vayu has certainly evolved Meta in Meta X, making it a more comprehensive energy supplement that offers complementing benefits on top of its core effect, all wrapped up in a flavored powder. The product will be going live and becoming available through Vayu's website this weekend with the usual 30 servings a tub in an Apple flavor with your choice of a black or white label theme.