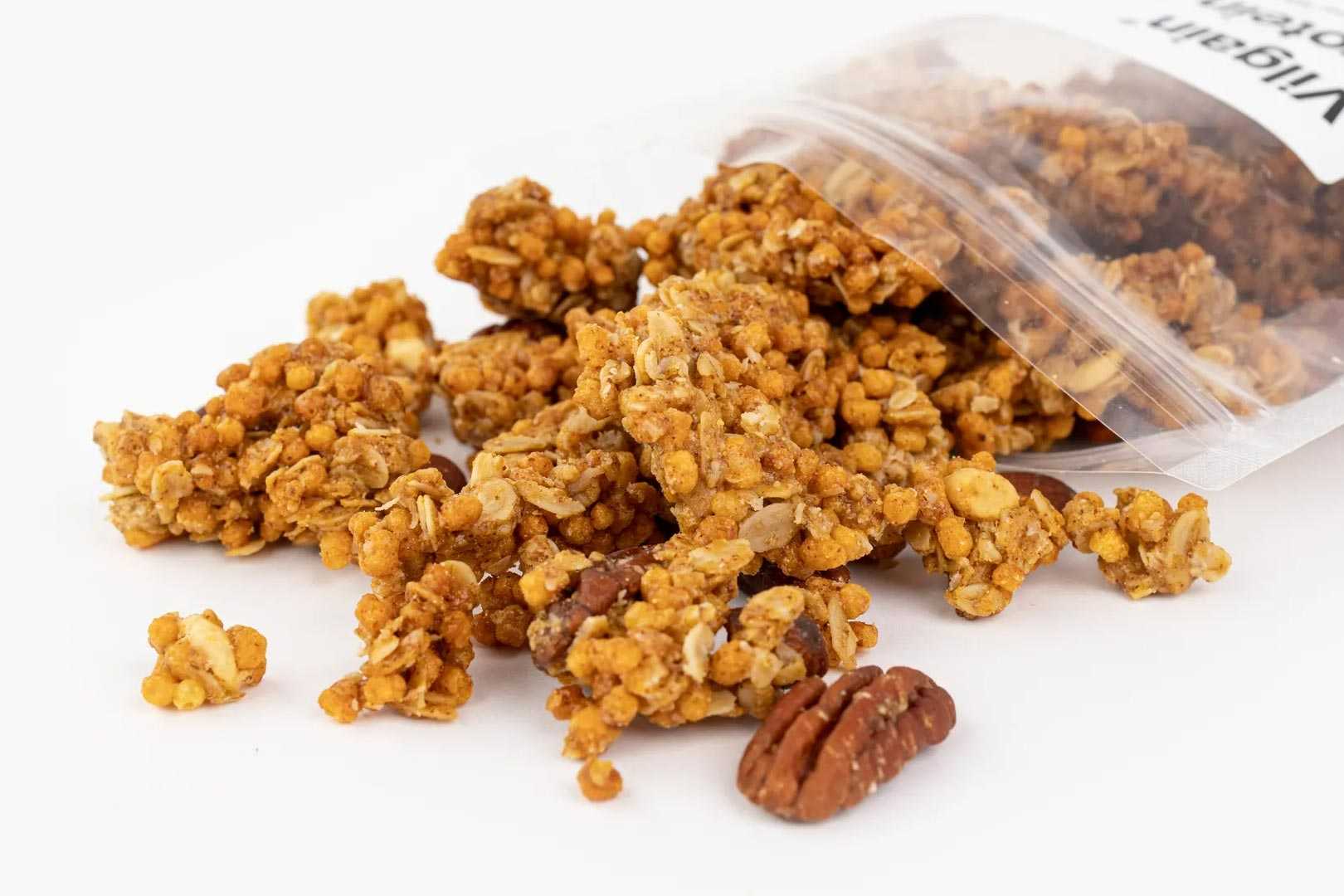 The functional giant Vilgain out of Europe has expanded its lineup to start the year, adding to one of its already available products, or more specifically, one of its many muscle-building spin-offs. Alongside the straightforward food Vilgain Granola and its many different flavors, such as Ultimate Chocolate and Banana Cocoa, the brand has Vilgain Protein Granola, which does explain what it's all about right in its name.
In the Ultimate Chocolate flavor of Vilgain Granola, you get 5.5g of protein in a 50g serving, whereas the previously only flavor of Vilgain Protein Granola, Cinnamon Crunch, was double that at 11g in a 50g serving with slightly lighter calories too. There is now a second flavor for the protein-packed granola, seeing the original Cinnamon Crunch joined by Salted Caramel White Chocolate, with actual white chocolate chips.
The nutrition profile of Vilgain's Salted Caramel White Chocolate Protein Granola is much the same as Cinnamon Crunch, coming in at 10.5g of protein in 50g of granola, 19g of carbohydrates, half of that sugar, 13.5g of fat, and 245 calories. You can grab the product straight from the brand's online store at €9.99 for a single 350g bag or stock up at purchase two for a marginally cheaper €9.49 (10.01 USD) a piece.