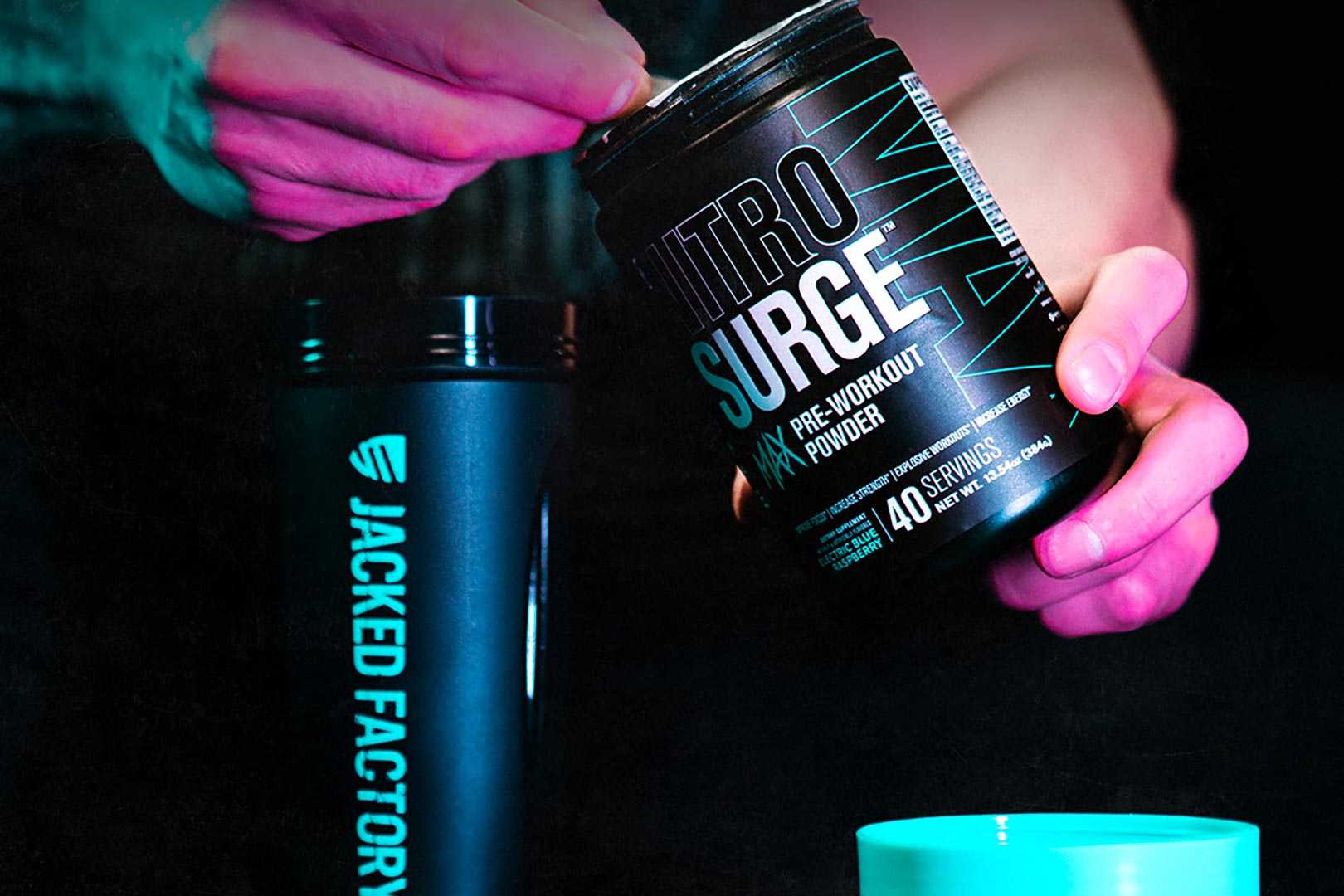 Jacked Factory's premium pre-workout Nitrosurge Max has arrived, as promised, right on the 21st of February, and it's not that far of a leap in price from the regular Nitrosurge. The spin-off product Max is designed as an advanced alternative to the original, giving you more ingredients and heftier dosages to support the same blend of benefits but at a more intense and comprehensive level.
Most premium pre-workouts sit up in the area of 50 to $60; Nitrosurge Max, however, comes in at an impressive $39.99 for a tub of 20 full servings, or you can grab the bundle that has a tub and shaker for $44.99. While that price is significantly lower than the likes of Pre Jym X, Pre-Kaged Elite, and even Apollon's loaded Triumph, it's still a reasonable step up from Nitrosurge, which costs $29.99.
We consider a premium pre-workout to be a level up from a brand's regular competitor in formula and price, and that is precisely what Nitrosurge Max is, next to Nitrosurge, even though it competitively sits at $39.99. You can purchase the supplement from jackedfactory.com, where you get three flavors to choose from in a classic Electric Blue Raspberry, Watermelon Rocket, and Cherry Bomb.