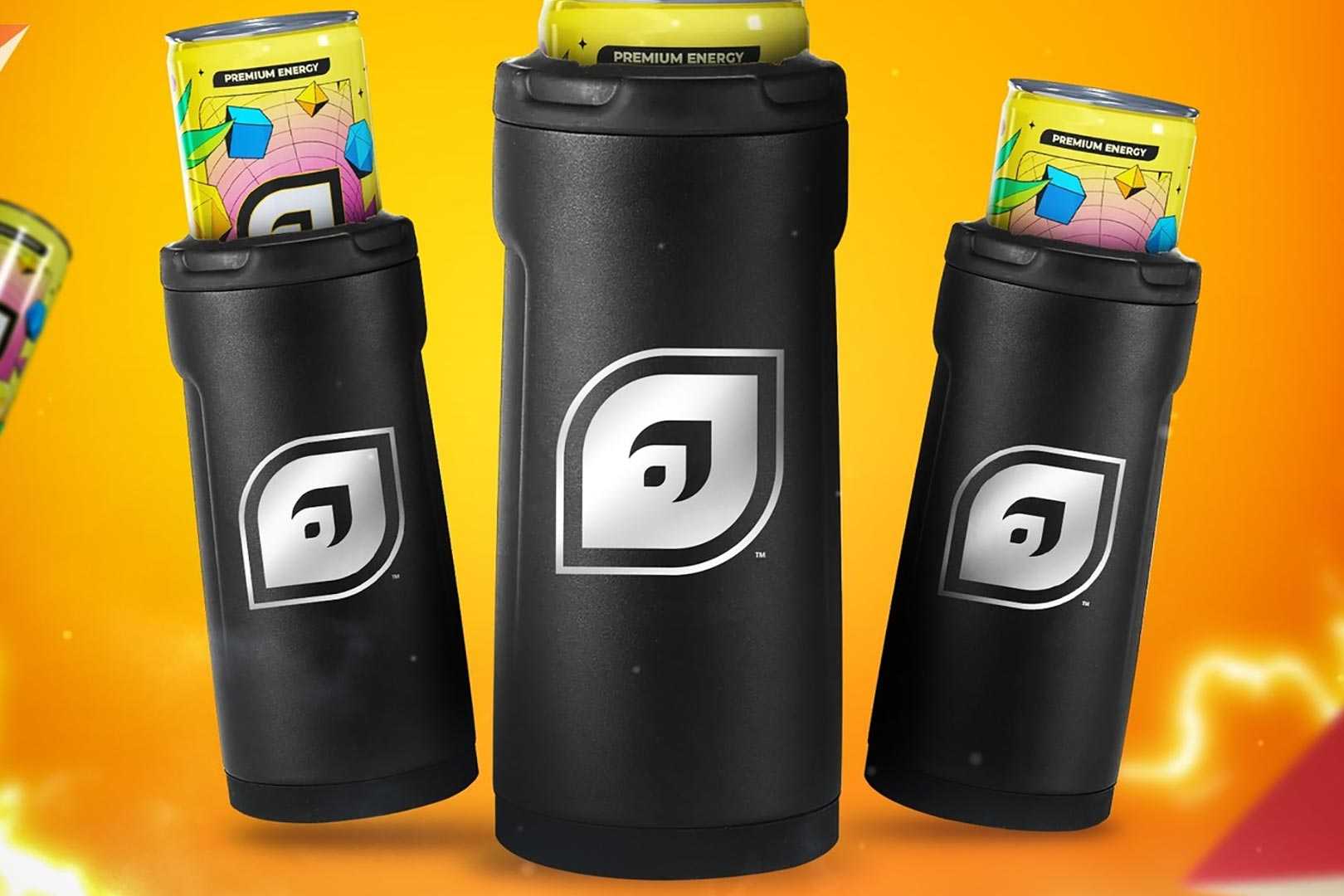 We already featured the gaming specialist and creative ADVANCEDgg this week regarding its unique and vibrantly-colored Thermo-Shift shaker bottles that change color when you pour throw water in them. That's not the only innovative product the brand has pumped out; it's also crafted a complementing accessory for the tasty ADVANCEDgg beverage, the CognatiQ-enhanced and zero-calorie Premium Energy Drink.
ADVANCEDgg has launched the Cryo-Can Holster that perfectly holds a slim and sleek 12oz can of the Premium Energy Drink. The idea is you slide a can into the stainless steel, double-wall insulated holder to keep your on-the-go energy solution nice and cold for several hours. The ADVANCEDgg accessory also has a soft silicone base, fits into a standard cup holder, and you can twist off the top to turn it into an insulated cup.
The price of ADVANCEDgg's perfect Premium Energy Drink partner is $29.99 at advanced.gg, which is a good amount of money for an accessory, but it is a one-off expense and isn't a single-use thing like the brand's energy and focus-supporting beverage.