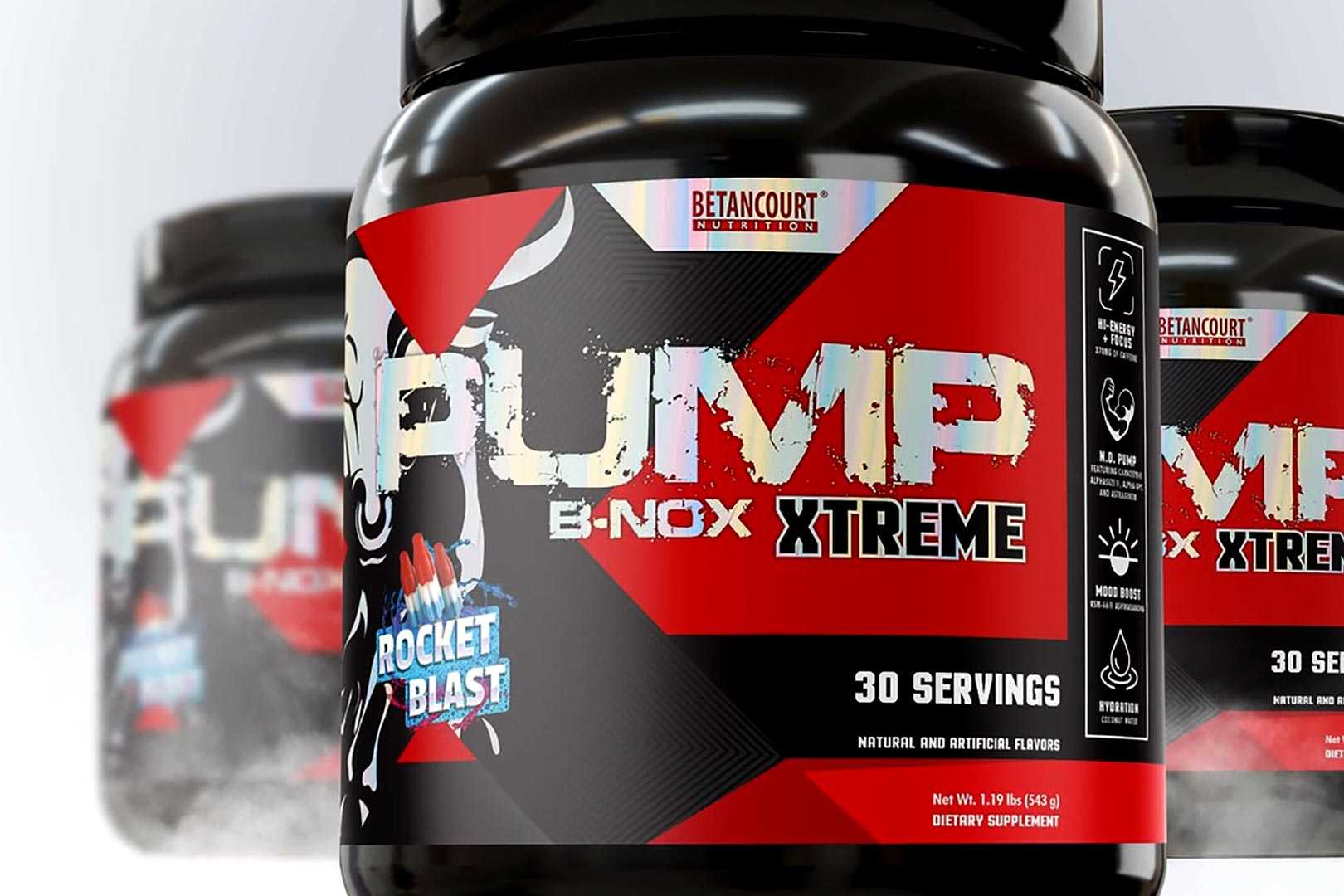 The pre-workout category is one of the fastest-moving and most competitive in the sports nutrition industry, with most brands coming out with something new for it every few months. Sometimes that is in the form of a completely new supplement, separate from a brand's mainstream competitor; other times, it can be a sequel featuring an improved formula; and, of course, you have flavor extensions giving fans more variety to choose from.
It has been a while since we've seen anything new in the world of pre-workouts from the legacy brand Betancourt Nutrition, but that is precisely what it is now gearing up for with another BNOX-named product. The brand has shared the image you can see above, introducing a fresh new pre-workout by the name of BNOX Xtreme or Pump BNOX Xtreme, and based on what information Betancourt has shared, it looks promising.
Betancourt's upcoming BNOX Xtreme is promising to be a high-stimulant pre-workout, and we can confirm it'll have a hefty amount of caffeine to help deliver that experience in 370mg a serving. The supplement is also going to have quality CarnoSyn beta-alanine for performance, AlphaSize alpha-GPC for focus, premium KSM-66 ashwagandha for the likes of recovery, stress, and hormone health, and AstraGin for better absorption.
As mentioned, looking at the few details Betancourt Nutrition has shared for BNOX Xtreme with that strong selection of premium ingredients and a spacious serving size of 18g, the pre-workout does indeed look promising. The full formula behind the product doesn't sound like it's all that far away, along with availability of the brand's next-generation pre-workout, so fans of Betancourt will, as always, want to stay tuned here at Stack3d.