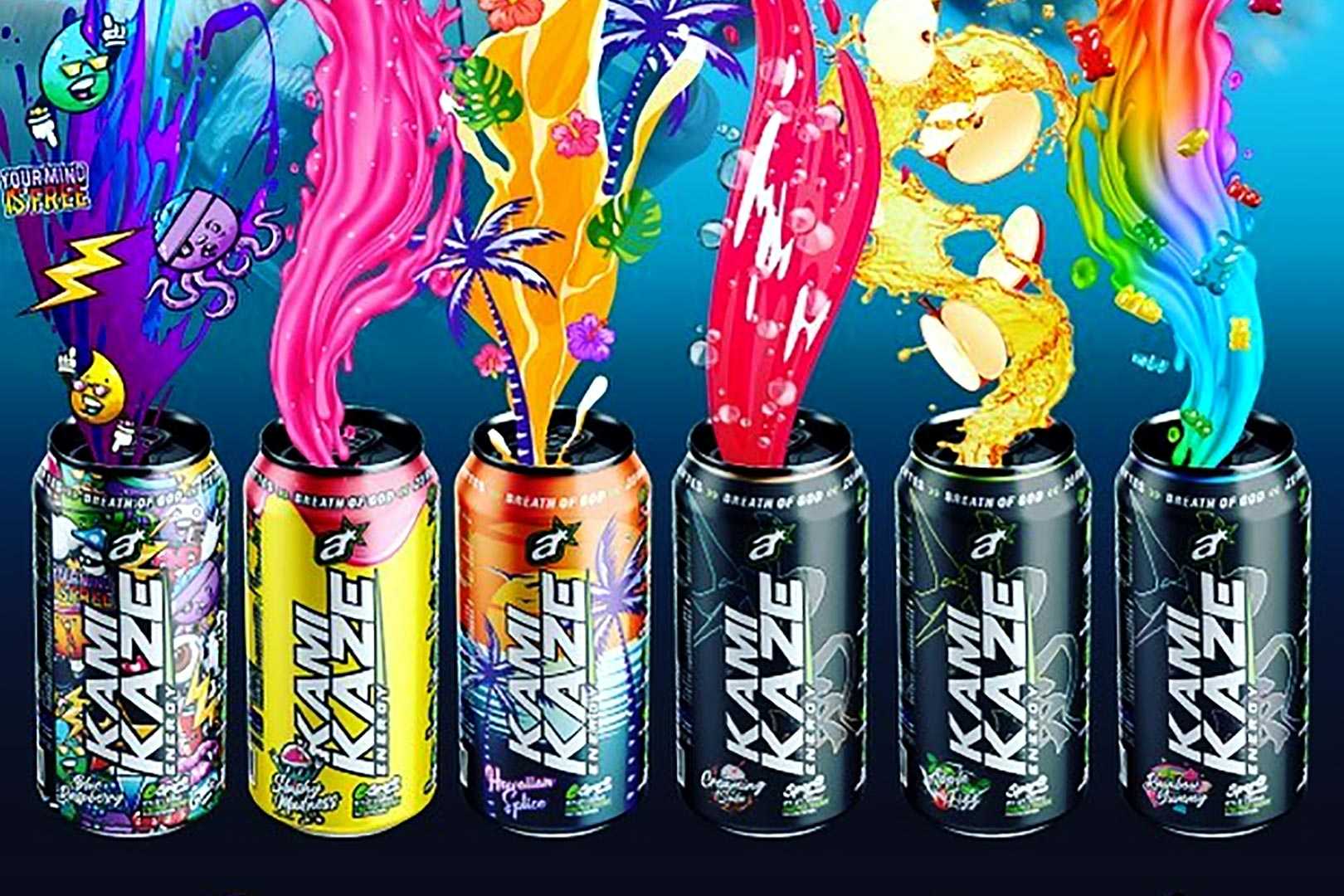 It wasn't long ago the Australian brand Athletic Sport turned its pre-workout into an on-the-go energy drink with Kamikaze Energy. The beverage features a different set of ingredients compared to the original, although it still leans more towards a pre-workout than a typical energy drink. Kamikaze Energy boasts highlights like 2g of pure citrulline, a gram of beta-alanine, B vitamins, electrolytes, and, of course, caffeine at 160mg.
Athletic Sport debuted Kamikaze Energy in five different flavors, most of them far from your typical beverage menu in Creaming Soda, Apple Figg, Rainbow Gummy, Blue Raspberry, and Hawaiin Spice. While the product still isn't all that old, the brand has announced that this month, it has added to its menu. Flavors number six and seven, launching now and already available from the brand, are Blue Raspberry and Slushy Madness.
The new additions to Athletic Sport's Kamikaze Energy are similar to the previously released Hawaiin Spice in that they both feature their own individual can design, as you can see in the image above, instead of the mostly black branding on the likes of Apple Figg and Rainbow Gummy. Once again, the brand has launched these in Australia this week, so they'll probably be showing up in stores and on shelves in the country shortly.