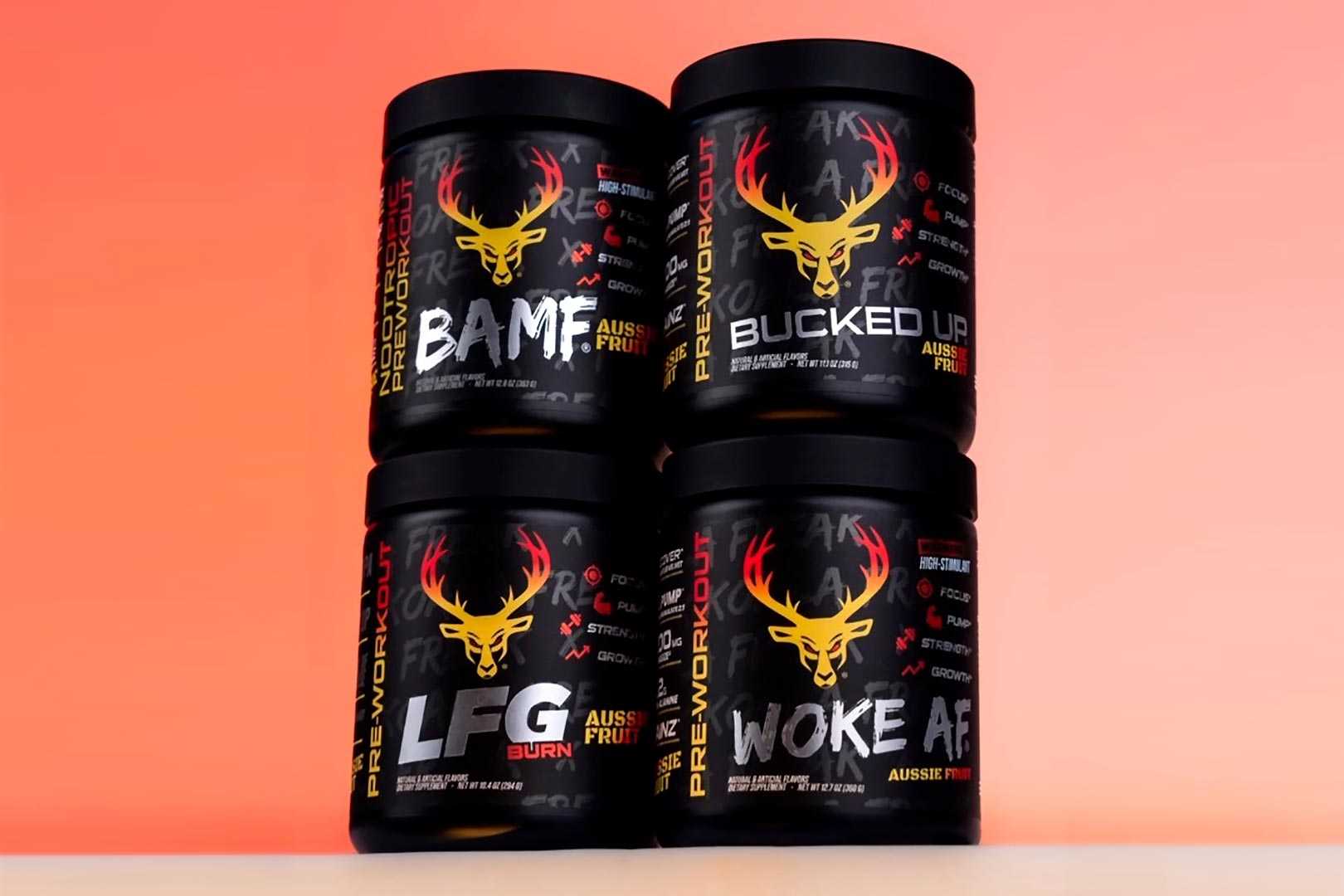 Roughly 24 hours after we posted about Bucked Up's announcement of partnering with long-time fitness influencer, film star, and bodybuilding competitor Calum Von Monger, it has revealed what exactly we're getting from the collaboration. After being away from the spotlight for so long, Calum has been getting back into the world of fitness and returned to regularly sharing his lifestyle with his 3.3 million followers on Instagram.
Bucked Up has joined to support Calum Von Moger on his return or "comeback" as they're calling it, and to go with that, it has created a series of flavors that involves a lot more than we had initially suspected. The sports nutrition brand has actually created two separate flavors, which is what we gathered from its teaser, however, those two flavors are being produced for four separate Bucked Up pre-workouts, for a total of eight products.
Bucked Up and Calum Von Moger have developed an orange mango recipe named Aussie Fruit and a cocktail-inspired Piña Koala for the pre-workouts Wokfe AF, BAMF, LFG Burn, and the self-titled Bucked Up. Together they make up the brand's collaborative Aussie Freak Flavor Series, and they'll be available from its website starting tomorrow and on display at the brand's booth at this weekend's Arnold Sports Festival.