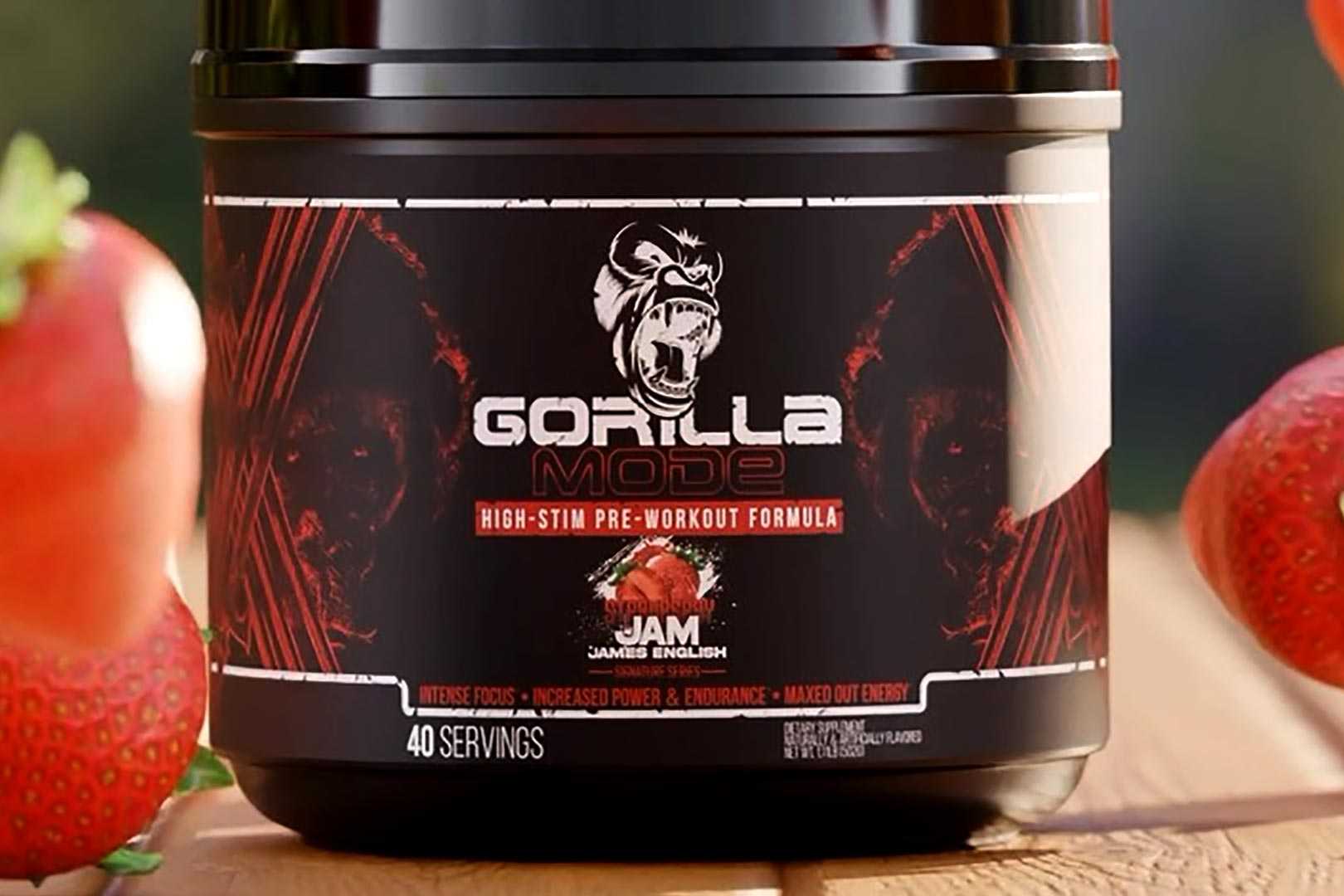 A couple of weeks ago, Gorilla Mind dropped a teaser image of a collaboration between its signature stimulant pre-workout, Gorilla Mode, and its premier ambassador James English. It was revealed the supplement would not feature the same formula as the original, although outside of that, the brand didn't say too much else, leaving us to look a little closer at the picture and take some guesses at what we're in for.
In Gorilla Mind and James English's teaser, it did look as though there were the words "high stim pre-workout formula", suggesting that is what would separate it from the original; a more intense, harder-hitting experience. A few days out from the debut of the pre-workout, as it is arriving this Monday, the brand has taken away the smoke from its previously vague image and confirmed that our suspicions were correct.
The version of Gorilla Mode coming soon from Gorilla Mind and James English is indeed a high-powered, high-stimulant spin-off, promising maximum energy and intense focus, as well as ingredients to support performance and endurance. As mentioned in our last post, Gorilla Mode is already a packed-out pre-workout, with plenty of components for better energy, focus, pumps, and performance, so the James English collaboration should be interesting.
Once again, Gorilla Mind and James English are launching their special edition high-stim Gorilla Mode pre-workout this coming Monday through gorillamind.com at precisely 10AM Pacific/1PM Eastern Time. The supplement will be available in a sweet and smooth Strawberry Jam flavor with the same serving split as Gorilla Mode at 40 regular and 20 maximum, and we're guessing its price will be similar, too at around $49.99.