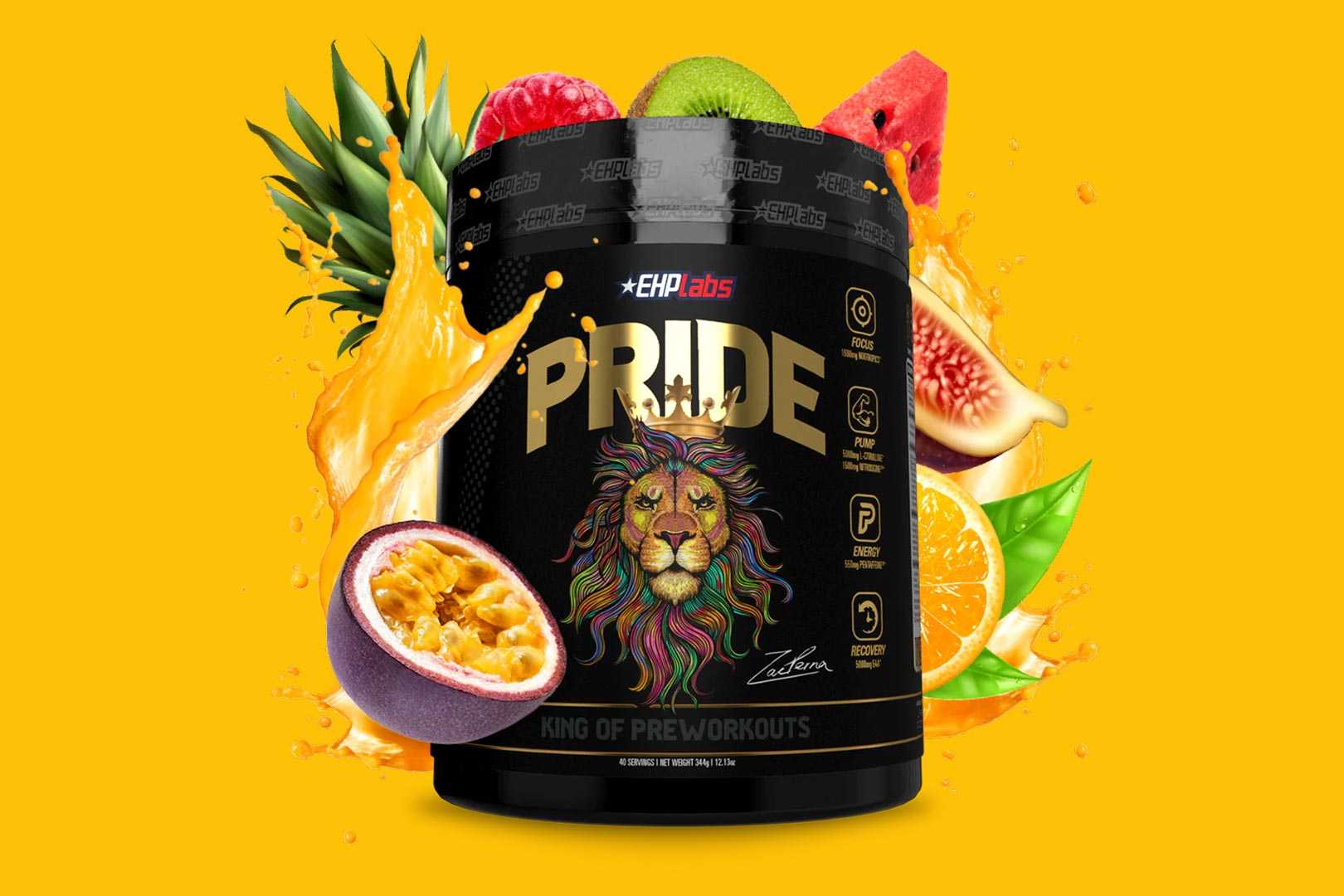 Pride is EHP Labs' premier pre-workout available in the US and in its home country of Australia, and it is a pretty well-rounded supplement with some a nice variety of ingredients at respectable dosages. A maximum serving of the product power muscle pumps with 1.5g of Nitrosigine and a solid 5g of pure citrulline, a gram of tyrosine for mental focus, and a reasonable amount of caffeine at 280mg from multiple sources to elevate energy.
We've got EHP Labs and its balanced pre-workout Pride in the headlines this week as it has a new flavor on its menu, which is something the brand has done relatively frequently since the supplement first came to market. Joining the likes of Strawberry Snow Cone and Fantasy Soda is a fruity recipe named Jungle Fruits, which based on graphics, appears to be a blend of passionfruit, watermelon, kiwi, figs, raspberry, and citrusy orange.
As always, the latest from EHP Labs is in stock and available for purchase first through its official online store over at ehplabs.com, where from the US, you'll pay $44.95 for a full-size, 20-serving tub of the pre-workout Pride.