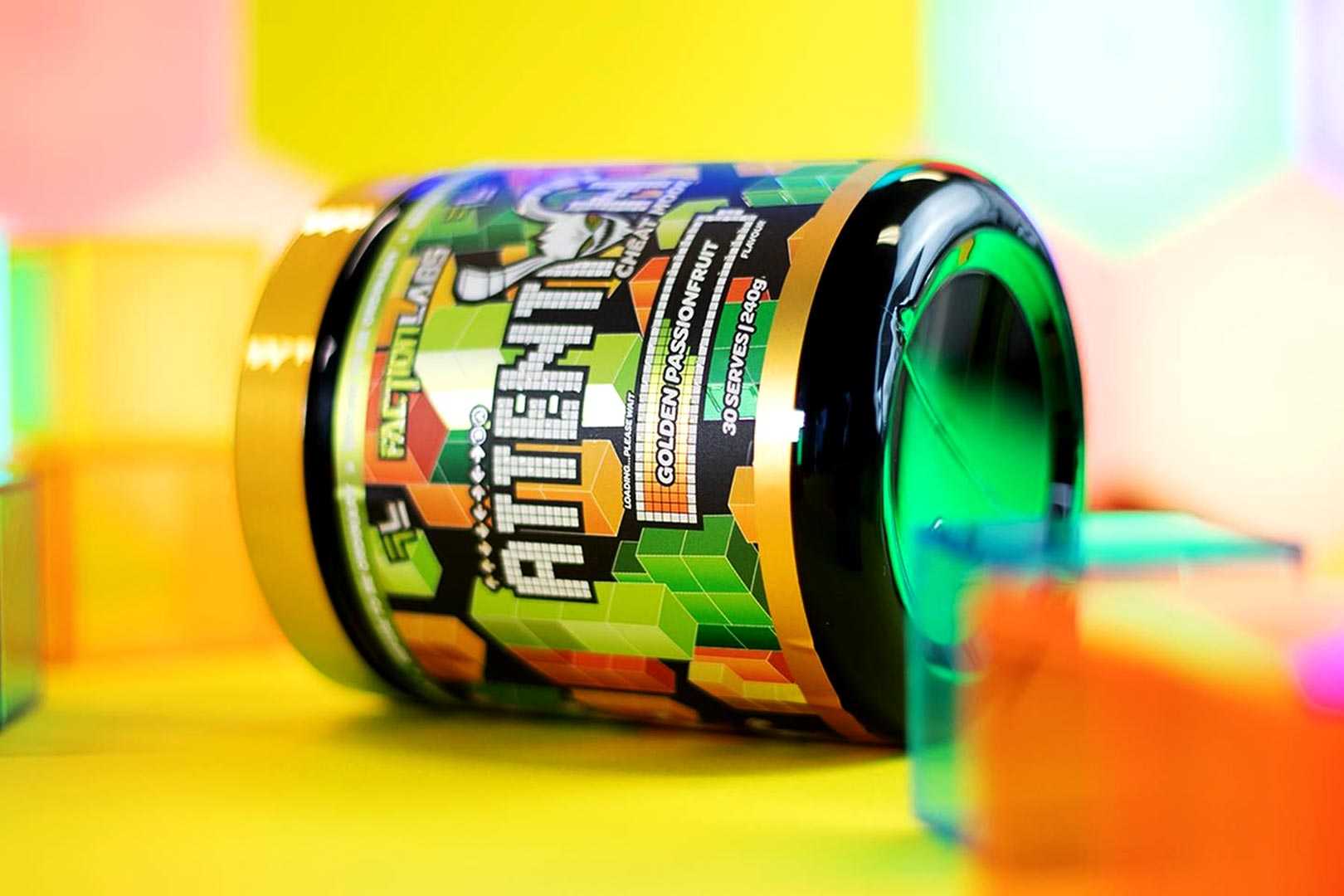 Australian brand Faction Labs has built a lineup of supplements that extends into many of the mainstream categories as well as some not-so-common areas like energy drinks with Disorder Energy and protein snacks with the premium beef jerky, Jerk My Meat. The brand is gearing up to expand into another category, one that has become quite popular over the last few years in gaming, with a product named Attention Cheat Mode.
Faction Labs' Attention Cheat Mode is a typical supplement built for gamers, featuring a formula that is geared towards supporting, increasing, and improving energy and mental focus. The brand has taken a more complex approach compared to most of the competitors in the space, packing Attention Cheat Mode with a lengthy list of energy and focus ingredients at relatively moderate dosages with nothing too over-the-top.
We've got the complete facts panel for Faction Labs' entry into gaming in the image above, where as mentioned, you can see an extensive list of components. The brand has packed Attention Cheat Mode with the likes of a gram each of taurine and acetyl-l-carnitine, 100mg each of phosphatidylserine and longan fruit extract, 250mg of kanna, 200mg of citicoline, a respectable 400mg of alpha-GPC, and a combined 200mg of caffeine.
It's rare gaming supplements with a goal of supporting energy and focus have a supremely advanced formula, most of them are on the lighter side. While Attention Cheat Mode from Faction Labs isn't supremely loaded, like a high-powered nootropic, it has plenty of active ingredients to deliver on its goals. The brand is planning to launch Attention Cheat Mode shortly at a price $79.95 (54.05 USD) for a tub of 30 servings in four flavors.